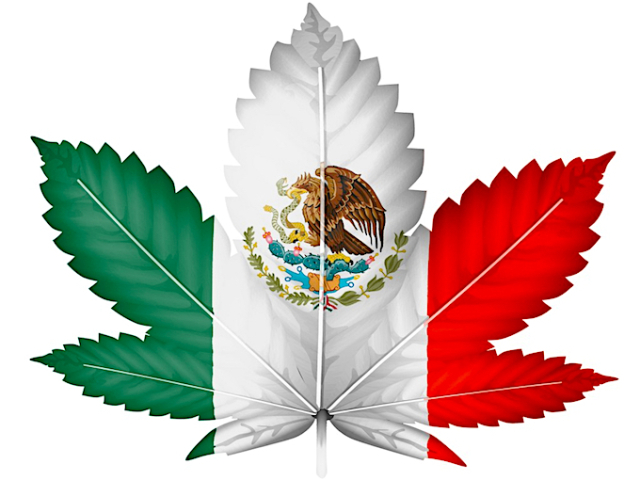 By Alternative World News Network
The Mexican supreme court ruled, in early November of 2015, that individuals should have the right to grown and distribute marijuana for personal use. This ruling changes the country's course on drug policy, noting that there was little reason to imprison people for harvesting crops that are being transported to the US for legal consumption.
Mexico has long been embroiled in the US "War on Drugs."  "Every country in the world signed up to a treaty that prescribed a prohibitionist and criminalized approach to dealing with drugs that was one-sided," said John Walsh, a senior associate at the Washington Office on Latin America, a human rights group. "That basic response doesn't work anymore."
One highly effective way to lower crime and normalize society is to overturn laws that are not enforceable.  The war on drug users has proven highly ineffective and has been challenged in countries such as Brazil, Columbia, Chile and the United States, where there are laws are being passed to allow for the use of drugs that were previously prohibited.
The Mexican court did not focus on the economic gain that can be had from harvesting and distributing the corp, but decided that it is an individual's right to engage in recreational activities that do not harm others.

Source: nytimes.com