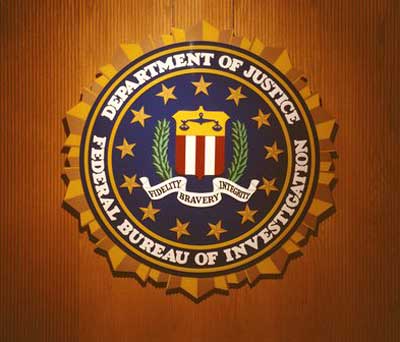 Wednesday July 23, 2014
Written by: 4symm3tr1c
In 2005, the government began an investigation into a fraudulent leasing scheme that led to the late 2007 indictments of Brickbanc executives Kirk McMahan and Adam Stuart Zuckerman, both of whom plead guilty by early 2008. But while both became federal informants, neither was willing to give up the easy money of fraud, and by 2009 the government was actively trying to protect their star witnesses by covering up their ongoing crimes.
Because of their immediate guilty plea in what the FBI had dubbed "Operation Lease Fleece," and their willingness to provide substantial information to help convict their codefendants, both McMahan and Zuckerman were able to avoid prison until the last of the ongoing cases were accounted for. This put them on the street, under probation, and supposedly under the watch of US Deputy Attorney General Jennifer L. Waier and the Santa Ana FBI. Of the 23 indictments handed out, less than half had been resolved by 2011, four years after the fact, and six years after the investigation had been opened. While those cases were awaiting resolution, Waier refused to bring any additional charges against her witnesses, and as a result, they didn't hesitate to break whatever laws they felt were inconvenient, or would prevent them from profiting at others' expense.
Shortly after he was indicted, but before pleading guilty, Zuckerman began calling himself by his first and middle name (Adam Stuart) and Kirk McMahan simply changed the final "a" in his name to an "o" (Kirk McMahon). This allowed them to operate in the financial world without anyone knowing that they were felons, with convictions for defrauding financial institutions for personal gain.
A month prior to the official indictment, Zuckerman registered a corporation by the name of Amidah LLC, in Wyoming. Because of their laws governing corporate disclosure, Wyoming corporations do not need to make public their owner. Also registered in Wyoming, on the same day, was Page 10 Ventures (to his business associate Ryan Page), Shared Success, LLC, The X Banker, and later that year, Venture Pharma, LLC. Again, these moves allowed Zuckerman and McMahan to reenter the financial world without drawing attention to themselves, or alerting anyone to their criminal past.
The X Banker quickly entered the market Brickbanc had once occupied, claiming to secure loans for small businesses. But this time, instead of defrauding the lenders, the small business' themselves were the target. Seeking loans and credit, and promised a money back guarantee, nothing was delivered except bills and excuses. None of the businesses received a refund, nor did they receive the funding they were assured X Banker could negotiate. On August 11th of 2009, Thomas Mrozek of the Department of Justice received an email containing information that Zuckerman had changed his name and was once again, committing fraud.
Also in 2009, McMahan and Zuckerman promised to raise several million dollars in funding for a protein powder company marketed towards the Crossfit market, called Progenex. As with all of the other businesses they promised to obtain funding for, they never came close to holding up their end of the deal. But this time, they had a contract that gave them equity, which provided them a steady revenue stream, instead of the constant turnover of dissatisfied clients.
The founder of the company walked, leaving it in the hands of the Lease Fleece felons, plus their new accomplices, Aaron Thomas and Ryan Page – wisely chosen to be the public faces of the company, due to their clean criminal records (a fact that is likely to change). Almost simultaneously, the Internet seemed to be exploding with revelations about who was running Amidah, Mercury Ventures, X Banker, and Progenex. Online, they were being exposed badly…which led them to their next criminal venture: the purchase of an illegal SQL Injection code, which would allow them to remove entries from sites like RipoffReport.com. At this point, they entered the reputation management business through the purchase of the code and the attempted purchase of a company called Rexxfield. To insure the success of their venture, they also entered the defamation business, using a variety of fake accounts to post poor reviews and attacks on various businesses, then contacting them afterwards, to offer their reputation fixing services.
On August 24, 2010, FBI Special Agent (retired) Richard Kincaid met with FBI Special Agent Paul Bonin, where he disclosed evidence of an ongoing criminal enterprise that he had gathered against Zuckerman and McMahan. On September 3rd, ,Kincaid turned over the physical evidence that substantiated his claims. Shortly thereafter, on September 22nd, journalist Glenn Puit sent a letter to USDA Waier. Deputy Attorney General Waier and the FBI still needed their cooperating informants, and despite overwhelming and incontrovertible evidence that they were violating their parole and running an ongoing criminal enterprise, the government took no action to revoke either of the defendants bonds or to bring further charges to the conditions of their release. Most of the original defendants still had ongoing cases, and it would destroy the credibility of the government's witnesses to throw them in jail for crimes committed after the original indictment. Zuckerman and McMahan carried on with their various enterprises, secure in the knowledge that the government would do literally nothing to stop them, regardless of how overt their crimes.
In August of 2011, during McMahan's initial sentencing hearing, a group of victims to his post-Lease Fleece crimes attempted to speak to the court. At that point, US Deputy Attorney General Jennifer Waier addressed the court, saying that the current victims had no standing to be heard. and asked that the judge ignore them, adding that their claims were unsubstantiated. This was over two years since she first became aware of McMahan and Zuckerman's ongoing crimes. Because the judge wanted hear the new victims, sentencing was postponed, and Waier was put in charge of calling the witnesses at the postponement date. Instead, she successfully filed opposing motions to prevent them from being heard. She followed this up with a sealed motion that remains sealed to this day.
Numerous small businesses were illegally defrauded; they lost substantial sums of money, never received the financial outcome they were promised, and were denied the refund they had been guaranteed. The prosecuting attorney in the case, the Department of Justice, and federal law enforcement allowed it to happen. At their sentencing hearings, Ms. Waier talked about what "changed men" Zuckerman and McMahan were…conveniently leaving out all of the crimes they'd committed under her watch. Both ultimately served very little time.
They'd gotten away with everything, and it had been covered up successfully.
Until a couple of weeks ago, when Ben Smith, the District Attorney for SAC County Iowa, filed an application for a search warrant on a seemingly unrelated case. Although it is not the focus of the application, per se, and while addressing the case it directly relates to (a murder and witness intimidation), the scope of the warrant necessarily reveals the Zuckerman/McMahan crimes that had been ignored for years by law enforcement employees and agencies in California.
Those familiar with the case expect criminal charges to be leveled at most of the people named in the warrant application, as well as their unnamed (but known) accomplices. The only remaining question is whether the cover-up will be brought to light, and if so, will those who assisted in the commission of the various crimes at hand, by refusing to prosecute them, find themselves facing similar charges?
Links:
http://www.justice.gov/usao/cac/Pressroom/pr2007/141.html
http://www.leasingnews.org/PDF/KirkAMcMahan.pdf
http://leasingnews.org/PDF/McMahan_exhibitsA.pdf
http://leasingnews.org/PDF/McMahan_ExhibitsB.pdf
http://www.scribd.com/doc/233387848/Application-for-Search-Warrant