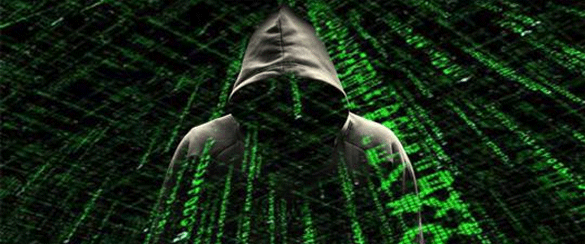 Tuesday July 22, 2014
Written by: Overlord
Unknown hackers managed to hack into the Facebook account for the Wall Street Journal and subsequently post crash reports regarding Air Force One, causing mass confusion among the United States. This was especially believable since it is following the recent shooting down of Malaysian Airline's MH17 in the same area.
The Air Force One is the official air traffic control call sign of the United States Air Force aircraft carrying the President of the United States. AKA The Air Force one is the airplane designed and used for the purpose of transporting the President of the United States.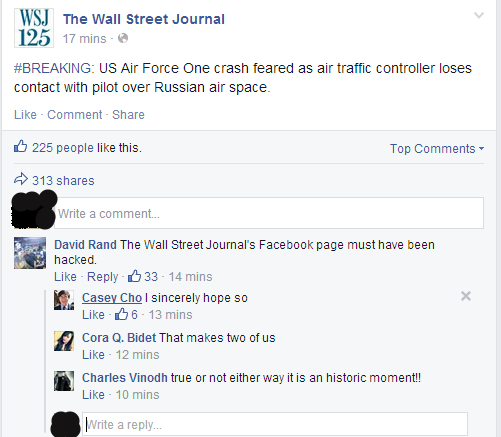 The hackers' first post stated that, "US Air Force One crash feared as air traffic controller loses contact with pilot over Russian air space," scaring and confusing millions.
They later put news that Vice President Joe Biden of the United States would be addressing the nation in 15 minutes, further confusing and scaring the people of the United States.
The Wall Street Journal later deleted the fake posts and said that the posts were indeed fraudulent in an apology post. Some criticized the organization for having the simple password of "newyorktimes"
This is a very good example of the power and impact that social media has on our lives. Had these posts been made during trading hours there could have been a much different and much more severe consequence.