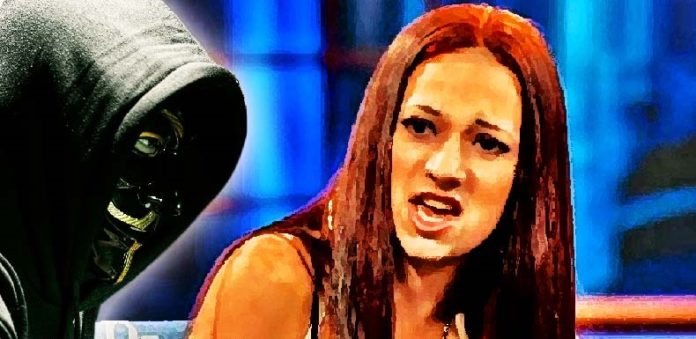 You may best know 13-year-old Danielle Bregoli for her appearance on The Dr. Phil Show (in an episode in September 2016 that dealt with parents and their unruly teens). Danielle Bregoli admitted on the show to running away four times in one day, lifting cars, stealing credit cards, bunking off school, and being violent, before getting annoyed at the "whores" in the audience laughing at her.
After her despairing mother revealed she was pulling her hair out over her daughter and exposed his antics on camera, Bregoli threatened the audience with "Catch me outside, how about that?" But, because of her accent, it sounded a lot more like "cash me ousside, how bow dah?", which her mother explained meant "she'll go outside and do what she has to do."
However, the outburst went viral with memes featuring the teenager shared millions of times on the Internet. Soon, the clip became an Internet sensation and Bregoli became a micro celebrity with over 7.5 million followers on Instagram, a line of merchandise, and a TV show in the pipeline.
Obama: Joe, what did i say about being respectful to Donald

Biden: If he has a problem with me he can cash me outside howbow dah pic.twitter.com/Y6itt1HZqh

— Savage Biden (@SavageBiden) January 25, 2017
In February 2017, she made headlines when she was kicked off a flight for punching a passenger. A few days later, CCTV footage found Bregoli, who is now completely unrecognizable after getting herself a dramatic makeover, picking a fight outside a bar in Florida. Last week, TMZ reported she is demanding £32,000 for an appearance at the Rolling Loud Music Festival in May.

In her latest salvo, Bregoli single-handedly fooled the world into thinking her Instagram was hacked on March 7 by FACE Security Group when in reality she was releasing promos for her new music video for "Juvy" — which premiered on March 8 via WorldStarHipHop.
The FACE Security Group, which claimed to be upset at her disrespectful behavior towards her mother, took over Bregoli's Instagram; changed her profile name to a jumble of Cyrillic text (part of which now references The Washington Post and reads, in Russian, "Democracy Dies in Darkness"); replaced her profile picture to their own logo; changed her bio to say "No God, I am false"; and posted a series of cryptic videos.
https://www.youtube.com/watch?v=-remsUsCheE
The first video stated: "This is the modern day celebrity. This country glorifies and makes famous a young girl for being disrespectful to her mother. She is no role model. She is no idol. She is no God. Pay close attention to what happens next."
The second video announced: "Citizens of the world. Too long we have stood by idly and observed. It is time we take matters into our own hands. The time for change is now. The leaks begin Wednesday."
The third video simply showed a time clock counting down from 19 hours to zero along with a message warning that something will happen in the capital of Iceland after 5 p.m.
Bregoli immediately set up another Instagram account and noted: "My account got hacked. I will be taking my account back soon. Follow this one until then."
However, it turned out Bregoli — who teamed up with award-winning director Glassface to create "a commentary on the state of celebrity, current events and speaks on hysteria, fake news & conspiracy theories" — was behind the "hacked posts" the entire time.  She made her account look like it was hacked so she could leak the song, by rapper Mook Boy, on Instagram.
The incredibly odd video depicts Bregoli lip-syncing as images are flashed of North Korean leader Kim Jong-un on a rocket, U.S. president Donald Trump on a helicopter, Russian president Vladimir Putin riding on a horse, and Harambe (the gorilla who was killed last year in the Cincinnati Zoo).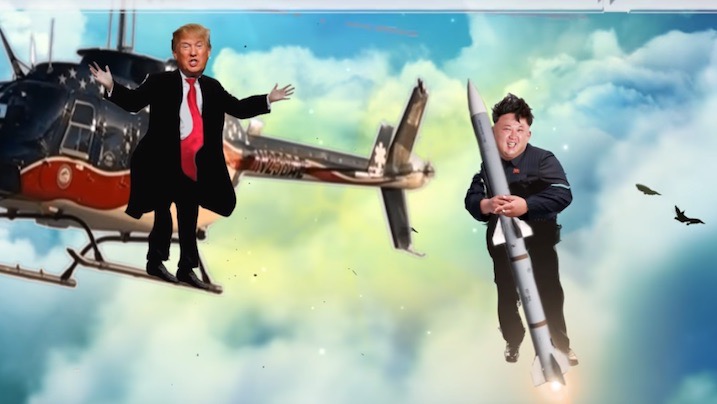 Was the hack a conspiracy to distract people from Vault 7? Or a genuine attempt to show Americans a harsh reality — their infatuation with ignorance? The Free Thought Project reports:
"Whatever the reason for the hack, whether it was a publicity stunt by Bregoli or whether she tried to use it to her advantage, the result is still the same as it highlights the ridiculous infatuation this country has with irrelevance.
"If it actually was Bregoli, who used herself to help Americans stop worshipping ignorance, perhaps she does deserve those 7.5 million followers. However, we doubt that very seriously."
America, you're doing it wrong!

Our Fav 13 y/o: https://t.co/Df2NXORlKs pic.twitter.com/5d8ayWuT2x

— Free Thought Project (@TFTPROJECT) March 6, 2017
---
This article (Hackers Take Down 'Cash Me Ousside' Teen's Instagram to 'Wake America Up') is a free and open source. You have permission to republish this article under a Creative Commons license with attribution to the author and AnonHQ.com.
---
Supporting Anonymous' Independent & Investigative News is important to us. Please, follow us on Twitter: Follow @AnonymousNewsHQ