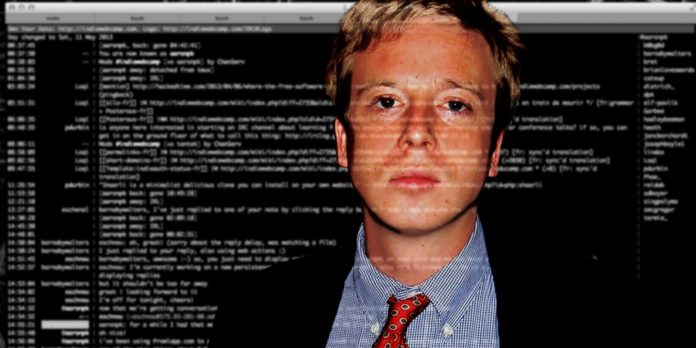 Barrett Brown is behind bars, serving a sentence handed down in January. It's a case we shouldn't forget. Not because of what he stood for, or if he may be guilty, but for the way he was hounded in the lead up to his final arrest. His story echoes the all too common scene of what many have endured when facing the retributive handling of computer crimes.
For Barrett Brown, a journalist often linked to Anonymous, the crimes he faced amounted to over 100 years in prison. For most part, he was never accused of committing these crimes, and pleaded guilty to three separate offences leading to his final 63 month sentence. It isn't the why he was sentenced, but the how. Harsh targeting against political dissidents has increased. Treason, under the Espionage Act, is now aimed more at whistle blowers against their own government than foreign enemies.
Jeremy Hammond also sits in a cell, staring at a decade in a federal penitentiary. A talented hacker baited by the FBI, with the assistance of Hector Monsequr who turned informant, set Hammond up to hack an FBI database (now known at the Stratfor hack). The FBI, complicit in offering their own equipment to aid in the hack, Hammond was a bragging rights prize for the department – a political voice of opposition in their cells.
It was the Stratfor hack that domino effected Brown's arrest. Brown, obtaining the contents of company emails, posted a link that saw the Stratfor documents, including credit card information of Stratfor clients, released. Brown may never have understood entirely what he was releasing, but it was the nail in his proverbial coffin, linking him to a potential 100 plus year jail term.
Eventually Brown pleaded guilty to lesser charges of threats against a Federal agent, acting as messenger on behalf of Hammond, and concealing his laptop. The Federal judge, Samuel Lyndsay– serving on the board of trustees from Hunton & Williams, a firm associated with HBGary (another contentious issue with Brown), passed a sentence of 63 months.
Again, it isn't the why's of the case, it's the how's. Hammond was cornered and coaxed by the FBI to commit the Stratfor hack. Brown was pinned on charges, hounded, but sentenced on minor contrition. Assange has spent time in an Ecuadorian embassy. Edward Snowden is a fugitive for providing the public with a government's surveillance reach and ability, Manning is serving 35 years, and Aaron Swartz was hounded to death because he wanted the world to have access to scientific research. Other's yet to be revealed, involve an influential Western naval surveillance supply company unlawfully selling military surveillance equipment to Iran during sanctions amongst other things; another story I'm investigating.
The viciousness and relentless manner of prosecution and sentencing on these people cannot be ignored. Is the world a safer place with these people locked away? Akin to a murderer, has the dark monster been taken off the streets? Where does the answer – the justification – sit with the world?
---
 This Article (Hacktivism's high price: Barrett Brown) is free and open source. You have permission to republish this article under a Creative Commons license with attribution to the author and AnonHQ.com.