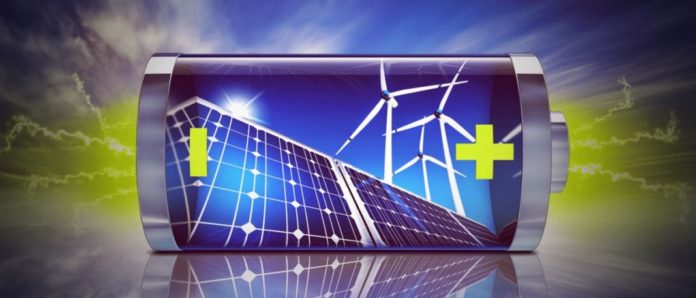 Researchers at the Harvard John A. Paulson School of Engineering and Applied Sciences (SEAS) have developed an inexpensive, non-toxic, non-corrosive flow battery — a battery that stores energy in liquid form — capable of lasting more than 10 years. The researchers wrote in their paper:
"We demonstrate an aqueous organic and organometallic redox flow battery utilizing reactants composed of only earth-abundant elements and operating at neutral pH.  This approach may provide the decadal lifetimes that enable organic–organometallic redox flow batteries to be cost-effective for grid-scale electricity storage, thereby enabling massive penetration of intermittent renewable electricity."
A promising storage solution for renewable energy like wind and solar, flow batteries, explains Harvard, store energy in liquid solutions in external tanks — the bigger the tanks, the more energy they store. Since currently available flow batteries often suffer degraded energy storage capacity after many charge-discharge cycles, they require periodic maintenance of the electrolyte to restore the capacity.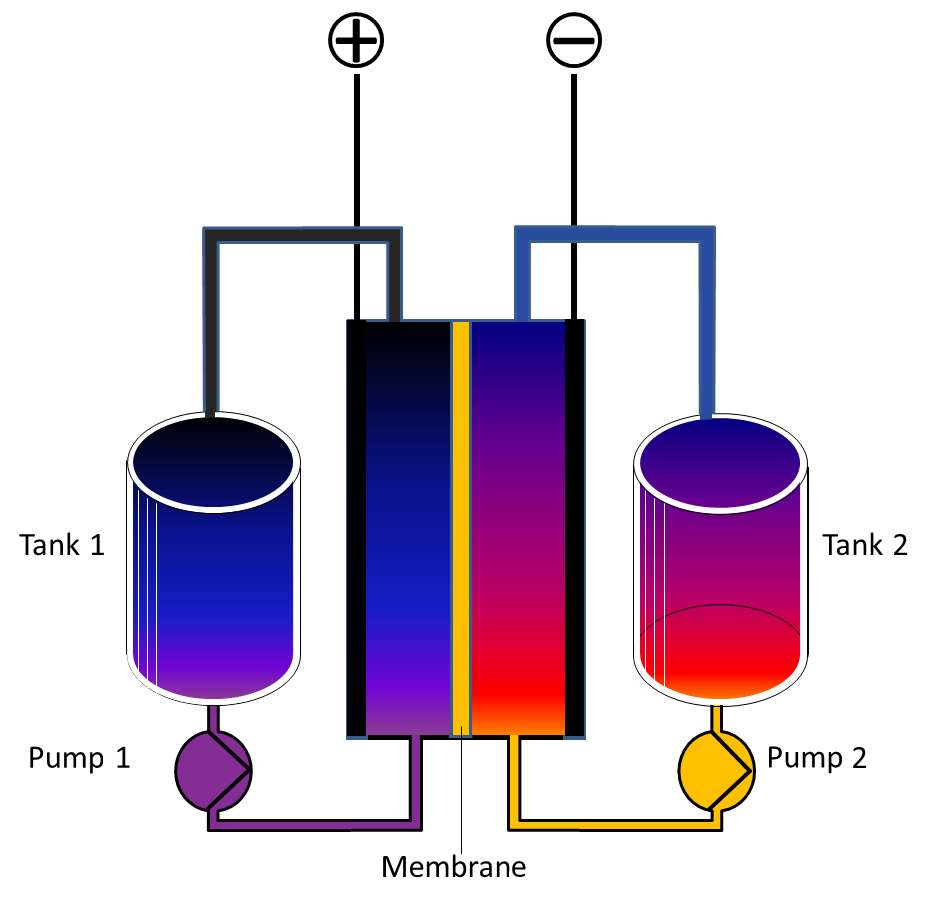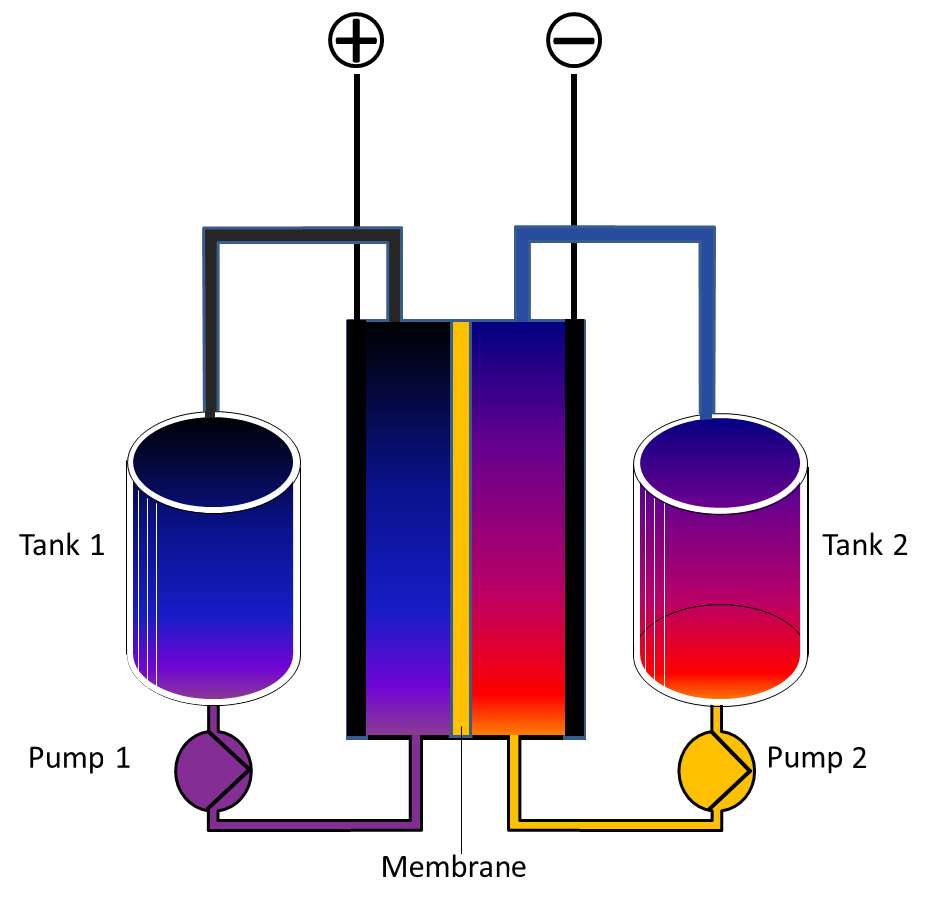 Harvard researchers not only modified the structures of molecules used in the positive and negative electrolyte solutions, making them water-soluble and pH neutral; they created a battery that loses only 1% of its capacity per 1,000 cycles and requires minimal maintenance and upkeep for more than a decade. Roy Gordon, the Thomas Dudley Cabot Professor of Chemistry and Professor of Materials Science at Harvard, commented:
"Because we were able to dissolve the electrolytes in water, this is a long-lasting battery that you could put in your basement. If spilt on the floor, it wouldn't eat the concrete and since the medium is noncorrosive, you can use cheaper materials to build the components of the batteries, like the tanks and pumps."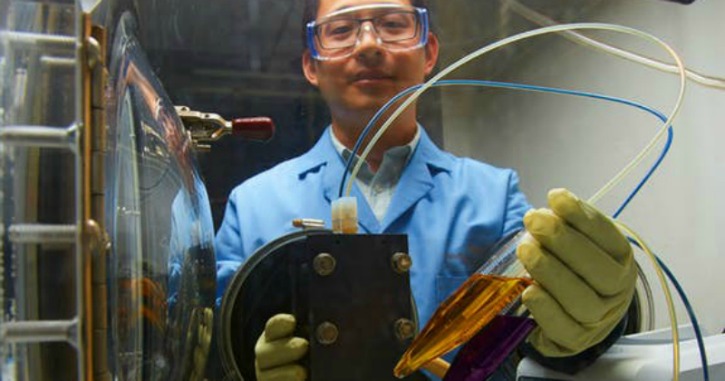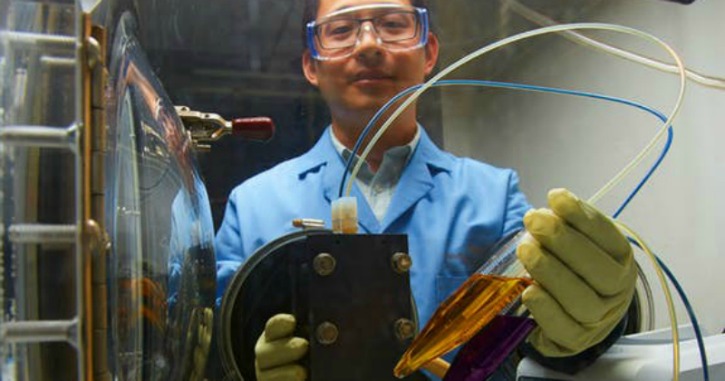 The researchers are hoping to meet the Department of Energy's goal of building a battery that can store energy for less than $100 per kilowatt-hour, which would make stored renewable energy competitive with energy produced by traditional power plants. Michael Aziz, the Gene and Tracy Sykes Professor of Materials and Energy Technologies at Harvard, noted:
"Lithium ion batteries don't even survive 1000 complete charge/discharge cycles. If you can get anywhere near this cost target, then you change the world. It becomes cost effective to put batteries in so many places. This research puts us one step closer to reaching that target."
The novel battery technology was first reported in a paper published in Nature in 2014. Under the OPEN 2012 program, the Harvard team received funding from the U.S. Department of Energy's Advanced Research Projects Agency — Energy (ARPA-E) to develop the grid-scale battery, and plans to work with the agency to catalyze further technological and market breakthroughs over the next several years.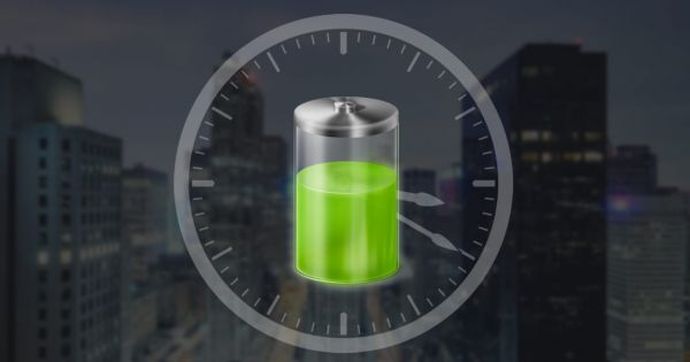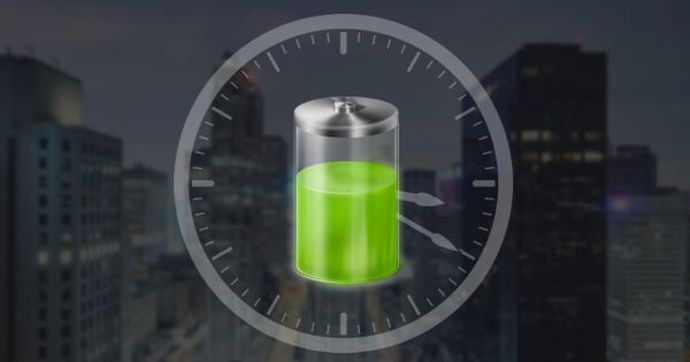 ---
This article (Harvard Builds Non-Corrosive, Non-Toxic Renewable Battery That Lasts a Decade) is a free and open source. You have permission to republish this article under a Creative Commons license with attribution to the author and AnonHQ.com.
---
Supporting Anonymous' Independent & Investigative News is important to us. Please, follow us on Twitter: Follow @AnonymousNewsHQ