This story happened in 2007 in a remote village in Uganda, a country located in East Africa. We are presenting this story to you, to let you know that all is not well within the world we live.
Whereas some people live a life of luxury – lacking nothing – elsewhere, others are struggling to find food to eat. Life is unfair to such people. They are afflicted with perpetual poverty, and the majority die from common preventable diseases.
Recently, statistics released by the World Health Organization (WHO) showed that over 9 million children under the age of five die every year from common preventable diseases. The WHO revealed that the majority of deaths occur in developing countries. Around 70% of these early child deaths are due to conditions that could be prevented or treated with access to simple, affordable interventions.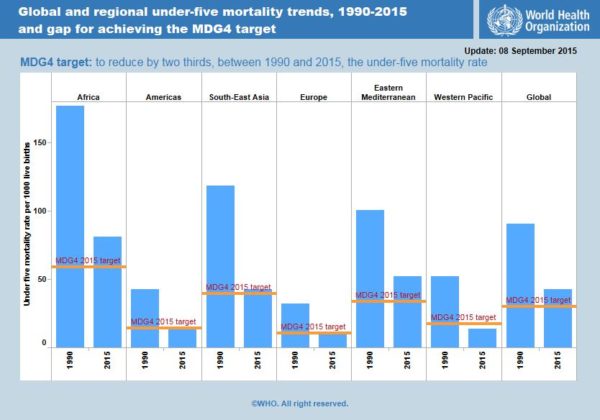 The statistics indicated that children in developing countries are ten times more likely to die before the age of five, than children in developed countries. They further revealed that over a billion children are deprived of at least one of the essential goods or services needed for survival, such as nutrition, water, sanitation, basic healthcare, shelter and education. Some starve to death, while others die from disease.
The video below confirms the statistics released by the WHO. The video is disturbing. Viewer discretion is highly advised.
The children in the video are orphans. They used to live in a very remote village in Uganda. The two children who are starving to death, are called Sam and Esther. They were living with their older sister, Jane.
Although very young, Jane was the only person taking care of her sister and brother, as much as she could. They had no help from the village, and they lived in their mud house with barely anything to eat. To make matters worse, Sam and Esther suffered from Polio. With the disease almost paralyzing them, they couldn't walk. Jane then took the responsibility of caring for them. She walked many kilometers to fetch water to bathe them. She would then run around the village, looking for food to feed her sister and brother, who were almost on the verge of dying.
This continued for some time until Laurie Kroll, the director of Village2Village, an organization dedicated to helping orphaned children in remote villages in Uganda, heard about what was happening to the children.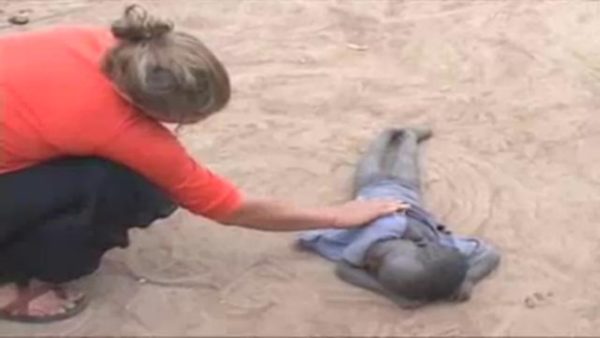 Kroll made his way to the village with another charity worker. Upon reaching the village and seeing the state in which the children were in, tears flowed.  Jane had gone to fetch water to bathe her half-dead siblings. Moment later, she arrived with the water. She started bathing the poor children as the charity workers filmed the critical situation.
Some members of the village gathered to watch. The two charity workers took Sam and Esther to a hospital 35 miles away from their village, where they remained for six weeks until they had been nutritionally rehabilitated. They were then moved to a private home in their village where they again received supervised medical care, along with plenty of love and food.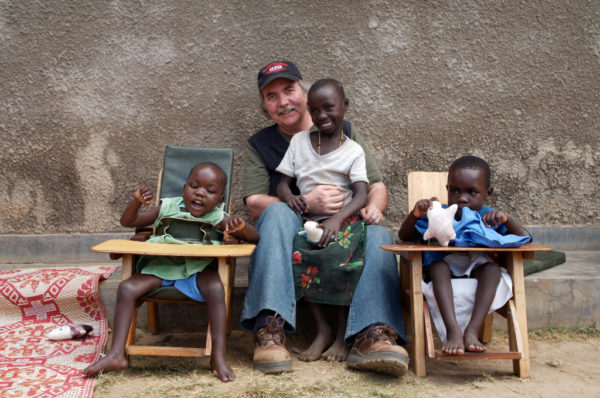 They were later transferred to a hospital in the capital, Kampala. The two children received treatment for their polio. All their medical bills were paid for by Kroll and his colleague.
Jane too, was helped by a benevolent citizen of the United States when the news of their predicament was made public. She was moved from the village to a place where she was given a chance to be a child. She was enrolled in a school, and today as I write, the three children are doing very well.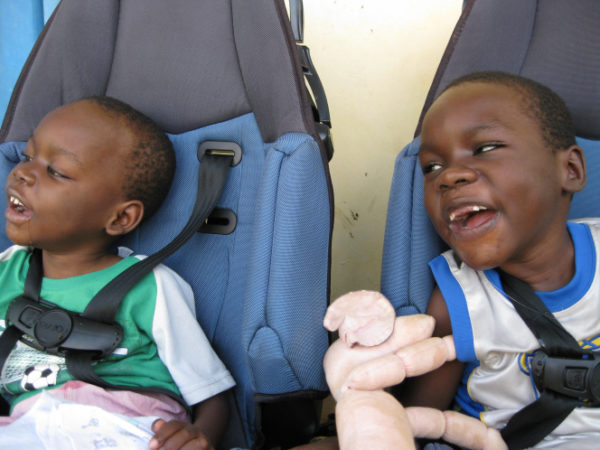 It only took the work and time of these good Samaritans to rescue these innocent souls from perishing. They have done a deed worth commending.
---
This article (Heartbreaking: 2 Orphan Children Starving to Death in Uganda Saved by Charity Foundations [Video]) is a free and open source. You have permission to republish this article under a Creative Commons license with attribution to the author and AnonHQ.com.
---
Supporting Anonymous' Independent & Investigative News is important to us. Please, follow us on Twitter: Follow @AnonymousNewsHQ