According to the designer, Gordon Murray, if you can build an Ikea bookshelf, you can build this truck. (Has he tried to build an Ikea bookshelf lately? May not want to lead with that.) However, Murray was the inventor of the famous Formula 1. And over the years, why not build a truck, right?
Unlike his previous creation, this is not a typical racetrack-ready fast moving car. Instead, this is a rather large and bulky box-style truck. The downside, and those who have kids can relate to this, your truck comes in pieces just like your Ikea bookshelf would.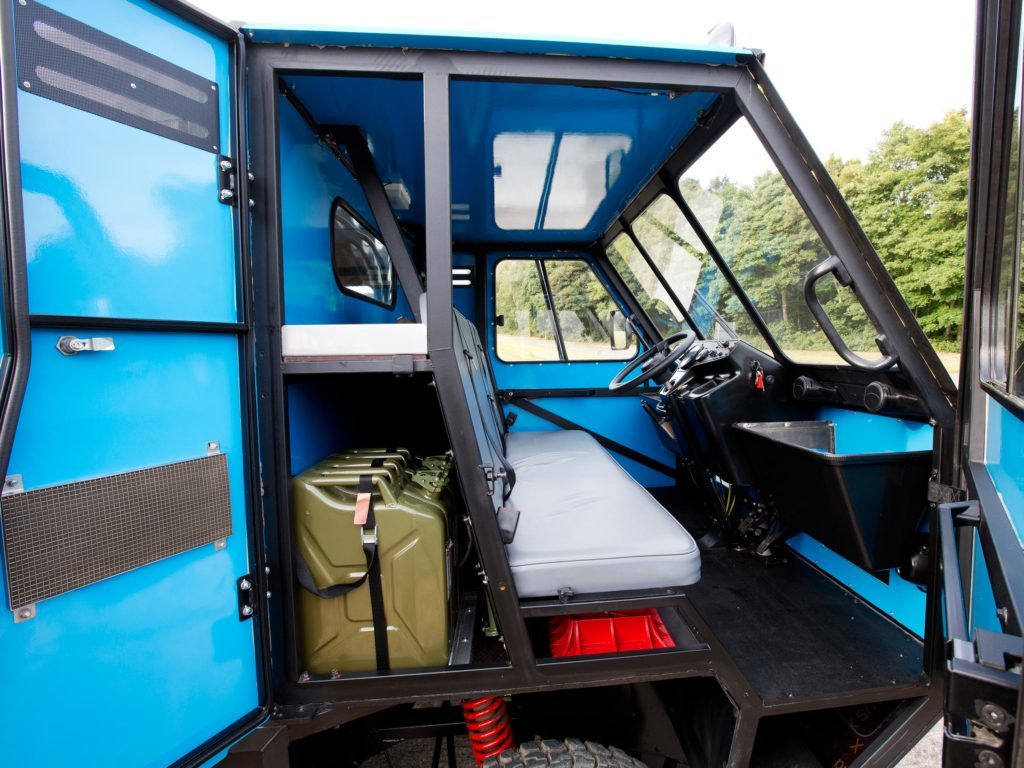 The OX prototypes have been through some rigorous testing, and already have had investments of around the 3 million USD range. This funding was made possible by the Global Vehicle Trust company. The reason in which the truck is shipped in pieces is that it then allows for more trucks to be shipped at the same time, saving money and space.
Murray had designed his newest vehicle, the OX, for philanthropist Torquil Norman, as well as Norman's company, the Global Vehicle Trust. The very first prototype of this vehicle arrived in 2013, and just a mere three years later, $3 million and two more prototypes later, the Trust company revealed a properly tested, completed version of this all-terrain truck.
However, behind every great company or product is an outstanding story. And the inspiration behind the OX did originate from the Africar. The Africar is a lightweight all-terrain vehicle that had minimal success, dispersing in the later months of 1980. This is the very first truck to have ever been in the form of a flat-pack, meaning it came delivered literally in pieces.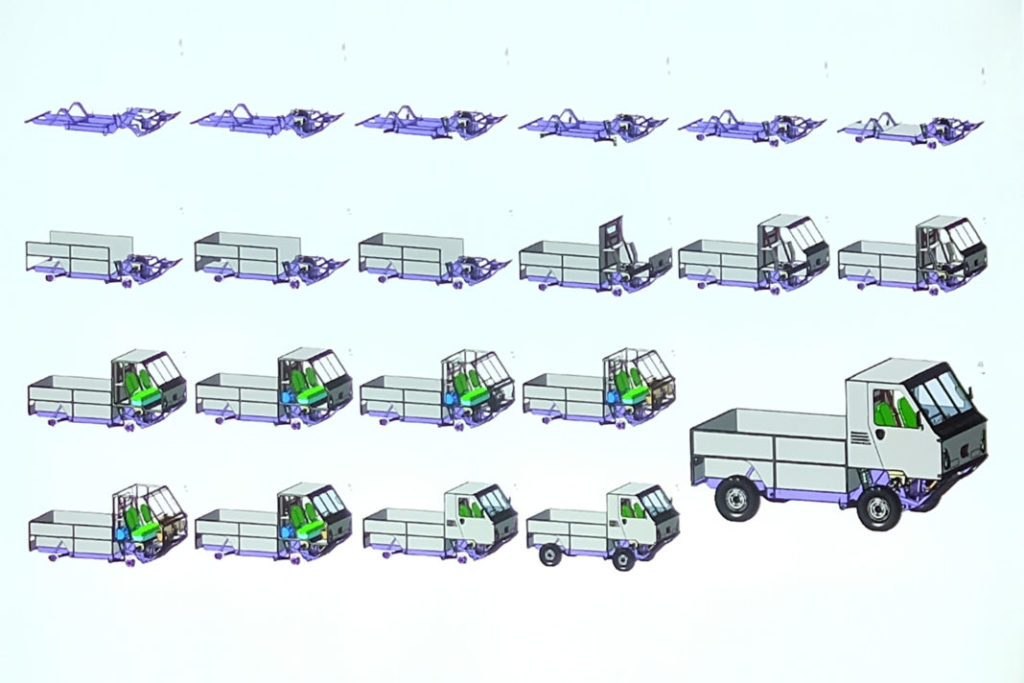 "No on has done a flat-pack truck before, so the problems you need to solve are very different from anything like housing or furniture," said Murray. He continues, "we really had to start from scratch." In which case means that the team had to digitally build the truck inside a CAD program and iterate the build again, and again, and again. Their struggles became more so as they struggled on balancing economical factors such as packing the truck together for shipment. Finally, after several years of development and research, the truck can now ship out to their customers in 60 pieces.
The concept behind the OX is rather brilliant. A flat-pack vehicle, just like we can see from Ikea, does require a lot less space than shipping the truck as a whole. A typical 40-foot shipping container is capable of carrying 2 vehicles. However, by making their trucks into a flat-pack style, the company is able to ship a total of six flat-pack trucks in the same container – allowing the company to ship slightly more than double the standard shipping quantity.
The company behind the OX claims that only 3 people can build the OX in as little as 12 hours. Thanks to the support of user-friendly touches such as the windshield. The windshield features three exact replica panels in which can be easily assembled and even replaced if needed. Surprisingly enough, the OX is a very smooth ride considering it is a flat-package truck. And there are more surprises to the OX than expected. To see how the OX stands up against some of the best 4×4 trucks on the market, head over to their website.
---
This article (Worlds First Flat-Pack Self-Building Truck the OX) is a free and open source. You have permission to republish this article under a Creative Commons license with attribution to the author and AnonHQ.com.
---
Supporting Anonymous' Independent & Investigative News is important to us. Please, follow us on Twitter: Follow @AnonymousNewsHQ
Get Your Anonymous T-Shirt / Sweatshirt / Hoodie / Tanktop, Smartphone or Tablet Cover or Mug In Our 
Spreadshirt Shop
! 
Click Here