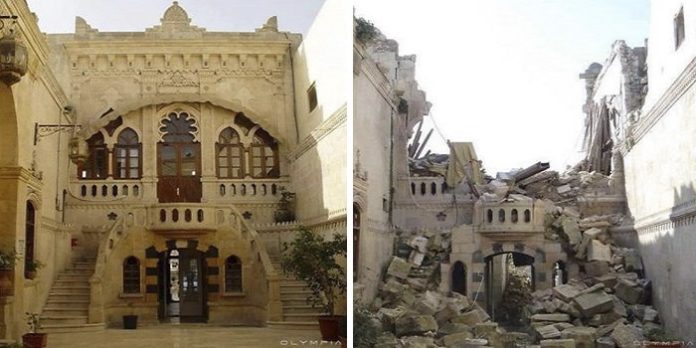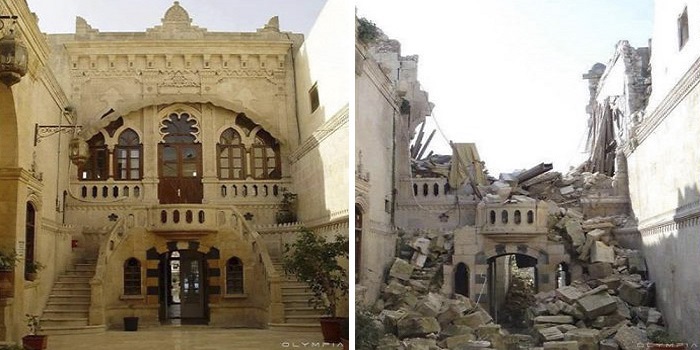 By Amanda Froelich at trueactivist.com
Aleppo is one of the oldest inhabited cities in the world, but the Syrian conflict has absolutely ravaged it.
Syria's civil war is the worst humanitarian crisis of our time, and the cities that have been ravaged in the wake of the conflict reflect that. According to MercyCorps, more than half of the country's pre-war population – more than 11 million people – have been killed or forced to flee their homes.
Some of the cities that were abandoned include the city of Aleppo, which was one of the oldest inhabited cities in the world. Unfortunately, war has absolutely destroyed the once culturally rich and beautiful location.
As you can see from the following before and after photos, many of the structures that were captured before the war are nearly unrecognizable now.
Please consider how you'd feel if the country you grew up in was destroyed in a war you had little to do with. Families who have fled the civil war have little resources and/or opportunity elsewhere and need the world's assistance now more than ever.
Please consider signing a petition to tell Congress to support aid for refugees. If you're interested in learning more about how you can help, you can learn more here.
1)
2)
3)
4)
5)
6)
7)
8)
9)
10)