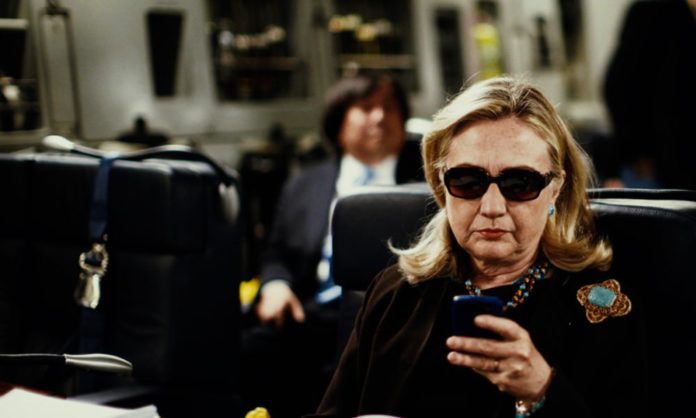 In the hacked recording of a private conversation with campaign donors in February, Hillary Clinton distanced herself from progressive goals like "free college, free healthcare" and described her place on the political spectrum as spanning from the center-left to the center-right.
Clinton has been inconsistent in the past about espousing political labels. She has at times touted herself as stalwart liberal. For instance, she said last July: "I take a backseat to no one when you look at my record in standing up and fighting for progressive values." But a few months later, she told a group in Ohio:
"You know, I get accused of being kind of moderate and center. I plead guilty."
The newly disclosed comments came in audio, apparently from hacked emails, that was revealed this week by the Washington Free Beacon, a conservative blog run by a Republican communications strategist.
Clinton was speaking at a Virginia fundraiser hosted by Beatrice Welters, the former U.S. ambassador to Trinidad and Tobago, and her husbandAnthony Welters, the executive chairman of an investment consulting firm founded by former Clinton aide Cheryl Mills.
Clinton's opponent at the time, Sen. Bernie Sanders, was pointing to successful programs in Norway and Sweden, which provide universal daycare, family leave, and government sponsored healthcare and college education, as policies that he would seek to adopt.
CLINTON: It is important to recognize what's going on in this election. Everybody who's ever been in an election that I'm aware of is quite bewildered because there is a strain of, on the one hand, the kind of populist, nationalist, xenophobic, discriminatory kind of approach that we hear too much of from the Republican candidates. And on the other side, there's just a deep desire to believe that we can have free college, free healthcare, that what we've done hasn't gone far enough, and that we just need to, you know,  go as far as, you know, Scandinavia, whatever that means, and half the people don't know what that means, but it's something that they deeply feel. So as a friend of mine said the other day, I am occupying from the center-left to the center-right. And I don't have much company there. Because it is difficult when you're running to be president, and you understand how hard the job is —  I don't want to over-promise. I don't want to tell people things that I know we cannot do. 
Listen here: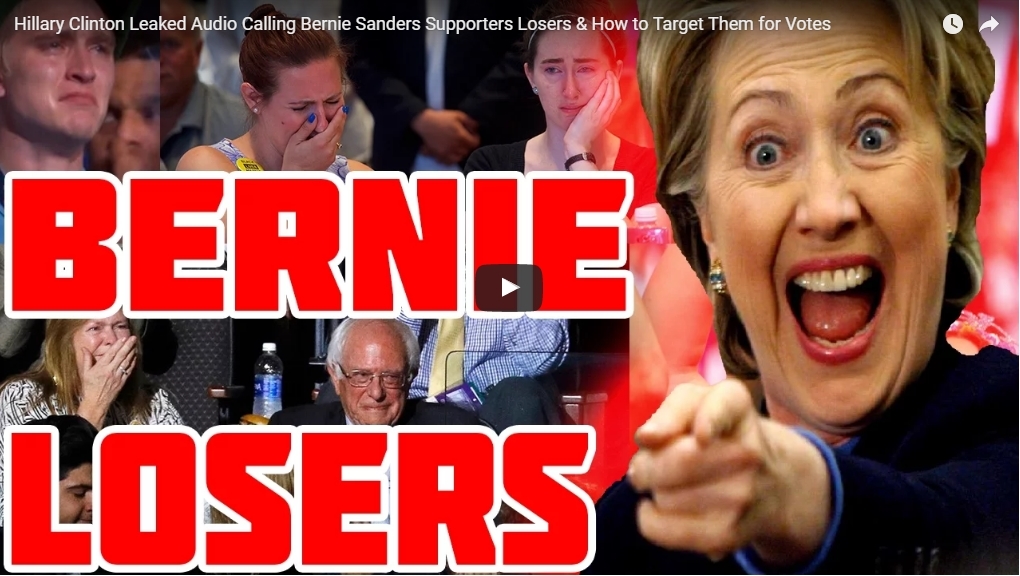 Clinton has been accused numerous times in the past of patronizing young Sanders supporters. On Meet The Press in April, Clinton said she said:
I feel sorry sometimes for the young people" who believe Sanders's claims about her taking money from the fossil fuel industry.
During her remarks, she reiterated her belief that politics is the art of the possible, dismissing the more aspirational approach of Sanders and his supporters.
"I want to be very clear about the progress I think we can make," she said.
This article originally appeared on theintercept.com.