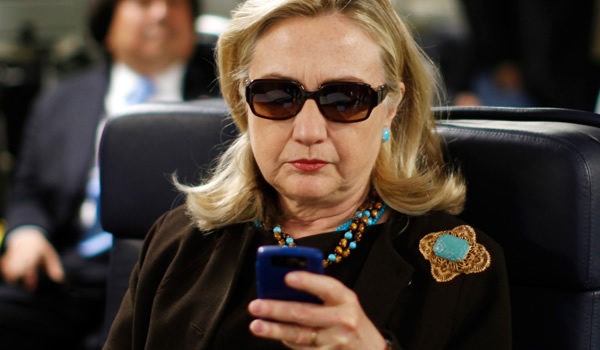 Written by: Tech Anonymous
We spy, you spy, I spy a spying guy
German foreign intelligence Agency (BND) hacks Hillary Clinton's phone…I've been told for a long time that the "Cold War" was over. The espionage, the cloak and dagger games… it's all done. "there's no reason for all that clandestine bull anymore. All the major powers get along for the most part…" Although I never really believed it, I never really cared either.
Welcome to the new millennium. The infancy of the cyber age! A time where, with enough effort, anyone can eventually figure out how to manipulate numbers, to control a machine, to create misery in our lives… or watch the newest tantrum of a movie star.
Welcome back to Dystopia. The current "he said, she said" starts with the NSA getting caught not only listening to but, recording up to 125 billion calls per month. 35 world leaders including the German Chancellor's personal cell phone even made it into that rolling buffer. Surprising to many people; not so surprising to others. I do believe we owe Edward Snowden a thank you for popping the cork on that one (no matter how you may feel about him). So, the NSA gets called on the carpet to answer for their sins, POTUS makes a big "I didn't have a clue" speech, committees are formed, buttocks get paddled and everyone in the government giggles at how they have smoothed over the general peons of the world.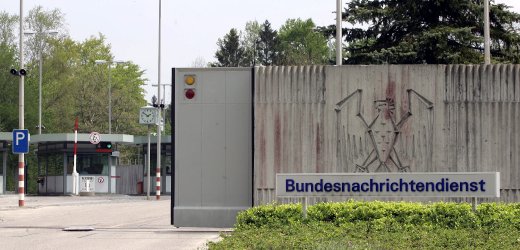 Did anyone actually think it would all end there? Now, we fast forward to August 2014 and out of nowhere a German newspaper "Sueddeutsche Zeitung" reports that Hillary Clinton's cell phone was hacked by the BND (Bundesnachrichtendiens), a German foreign intelligence agency, while she was serving as secretary of state.* (She served between 2009 and 2013). Sources say that the call was picked up accidentally and the recording was "destroyed" shortly thereafter. OTHER sources say that it was done on purpose and that it was NOT destroyed right away… either way, the details of the call were not disclosed. At the same time, it was also reported that the BND was allegedly ordered to spy on an unnamed NATO partner state too.  However, the BND never actually came out and said "yes, we did this". Given the fact of how mass media is wrought with government fits, the whole deal could very well be yet another distraction from bigger and worse things. If it's all true we have an idea who was caught first but, who spied on whom first? Who else will wind up being in this twisted mix? What kind of retaliation do we watch for? When will the next one piss off the first one? Where will you be when you say "here we go again?" How do we, the regular people of the world, deal with it?  Work together in sheer numbers. Considering the fact that cameras, drones and recorders are popping up everywhere to form the new police state, the only way to accomplish something is massive cooperation of everyday anonymous citizens. Give them something to watch on their surveillance. No, nothing violent. Can you imagine if you could get a whole town or city to just …stop… for one hour? A giant "sit in"
The basic facts as seen from this tiny corner of our world are:
1)      Surveillance has never stopped nor will it ever.
2)      The advancement of technology will only prod those in power to try to expand their control by whatever means they deem necessary
3)      238 years ago the citizens of the English colonies fought against the tyranny of a King and being "ruled" and through technology and complacency we are now coming full circle.
4)      Lastly, if you think movies like "Metropolis"** and "The hunger Games"*** were cool or wild movies… imagine what life would be like if they came to pass. The two class system is already in place whether you believe it or not.
Links: Hide your identity from your internet provider & government and surf anonymously
___________________________________________________________________________________________
Sources:
http://thehackernews.com/2014/08/hillary-clintons-phone-hacked-by-german_16.html
http://www.sueddeutsche.de/politik/spionage-affaere-und-bnd-ueberwachung-so-ein-zufall-aber-auch-1.2090695
**http://en.wikipedia.org/wiki/Metropolis_(1927_film)
***http://en.wikipedia.org/wiki/The_Hunger_Games_(film)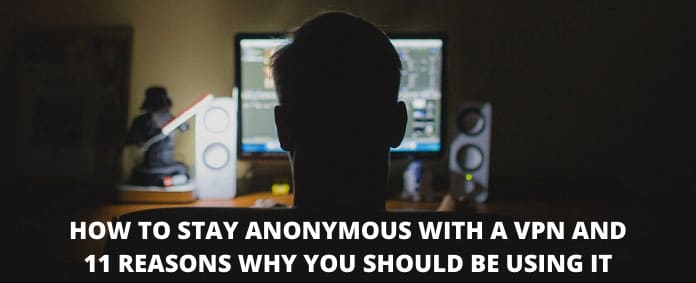 Get Your Anonymous T-Shirt / Sweatshirt / Hoodie / Tanktop, Smartphone or Tablet Cover or Mug In Our
Spreadshirt Shop
!
Click Here
Remove all ads by clicking here