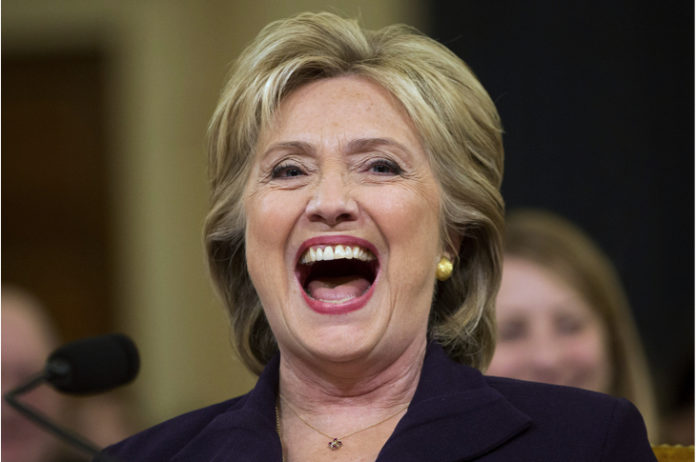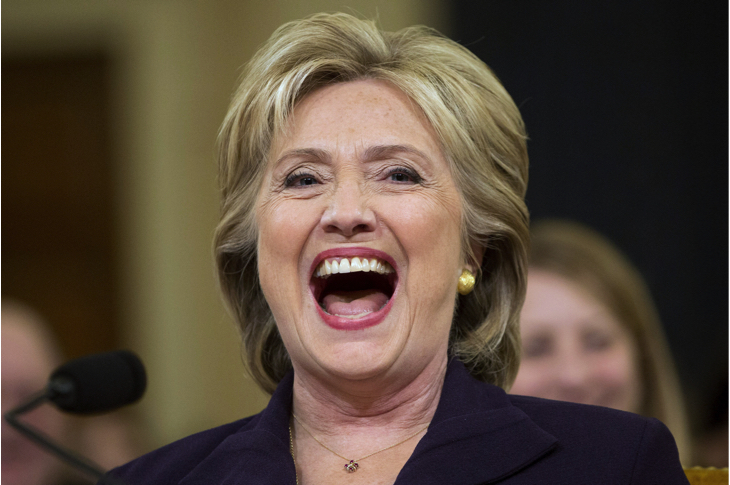 By Brianna Acuesta at trueactivist.com
The Clinton Foundation pays women in executive positions 38% less than male executives, yet Hillary is publicly stating that she wants to close the gender pay gap.
The Daily Caller recently investigated the latest tax forms filed by The Clinton Foundation and found that women in executive positions were paid 38% less than the men in similar positions.
If that number isn't shocking enough, perhaps breaking it down into concrete salaries will be. On average, the top male executives earn $109,000 more than the top female execs in Clinton's organization.
After going through the foundation's 2013 IRS Form 990 it was found that Frederick Post, Director of Sponsor and Marketing, received $484,000 in annual compensation. He was the company's highest paid executive.
The highest paid woman of the Clinton Foundation is CEO Virginia Ehrlich, whose pay was less than half of Post's at $201,000. Not that this is a low salary in general, but there is a serious disparity between Ehrlich and her male counterpart.
Bruce Lindsey, a chairman on the Board for the foundation, is still paid almost double what Ehrlich owns, earning $395,000 annually.
Of the eleven executive positions in the foundation's C-Suite, eight men and three women fill the roles. All eight of the men earn above $200,000, while the female CEO of the foundation is the only female who earns more than that (by only $1,000 more…).
As far as pay gaps go, this gap is huge and in the hundreds of thousands. In 2015, female full-time workers earned 21% less than male full-time workers, meaning The Clinton Foundation's 38% pay gap is nearly double the national average.
Yet as the election goes on, Clinton's supposedly firm stance on closing the pay gap continues to make its way into her speeches.
In a speech from last year, she said,
"Too many people view it as a women's issue as opposed to what it truly is — it's an economic growth issue. And it will be great for the American economy when we finally close that gap."
Just last month she delivered a speech in Silicone Valley and remarked,
 "It is way past time to end the outrage of so many women still earning less than men on the job."
As if this evidence of furthering the gender gap within her own foundation isn't enough, Clinton also has a history of paying women less than men in both her Secretary of State office and Senate office. While she was a senator, the pay gap was about 28%.
It's truly disappointing that, as a female candidate, Clinton is publicly pushing heavily for equal rights for women but isn't willing to put in the work to close the gender gaps she has control over.