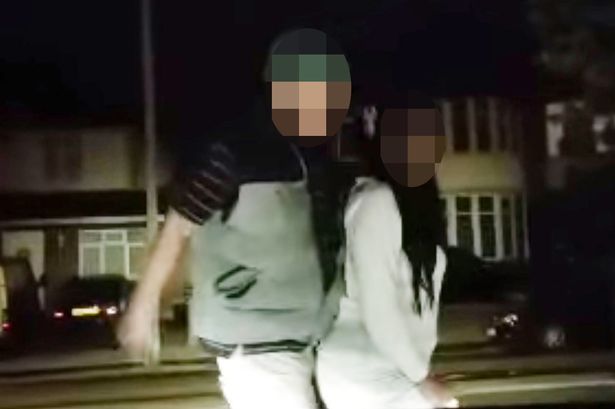 Shocking and humiliating footage of two homeless people being forced to seductively dance, do push-ups, strip and perform a sexual act in front of a man and his friends in return for a McDonald's burger and just a few coins, has emerged online.
An anonymous person who reported the footage to the police told The Mirror: "This is disgusting. This man is laughing while he torments these poor people. The police need to act. If this is not illegal it should be."
The footage, shot in the Barnet area of North London, shows the couple approach a car at a McDonald's parking lot and ask for money to buy food. The driver is heard saying, "Yo, this is crackheads go wild. Make those mother f****rs work for their money. Cheeseburgers, hamburgers, whatever burgers."
The driver asks the couple what they are willing to do for the money, to which they reply, "anything." He then demands them to seductively dance and do 20 push-ups, which the couple performs in front of his car. The disgusting man then asks the poor people to perform a sexual act – the man is told to lick the woman's breasts while the woman is told to give him a blow job. The middle-aged couple perform sex acts on each other and finally get the money to buy burgers.
The clip, entitled "Crackheads do anything for that £$£," was posted to YouTube, Twitter and Facebook recently by an anonymous person.
---
This Article (Homeless Couple Made To Perform Sex Act For McDonald's, £4.50 [VIDEO]) is free and open source. You have permission to republish this article under a Creative Commons license with attribution to the author and AnonHQ.com.