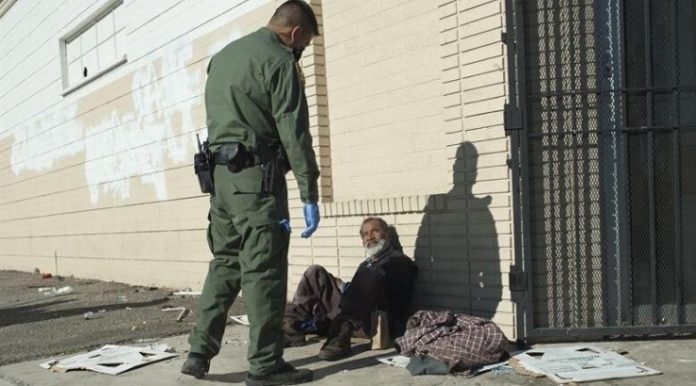 In the city of Hamilton in Ontario, Canada, police have been ticketing homeless people for not observing social distancing rules during the pandemic.
The tickets reportedly come along with a fine of up to $750, which homeless people are obviously unable to pay.
Local human rights advocates are speaking out about the injustice and demanding the police stop issuing the fines. Lisa Nussey of Keeping Six, a local homeless advocacy group, said that fining people isn't going to solve anything.
"I think the message to police should be that this a question of public health, not law and order, and people need to be given every opportunity and every avenue to promote public health," Nussey said.
Police Chief Eric Girt said that police were giving people warnings and gradually enforcing the social distancing orders over time. But he also said that writing tickets was up to the officer's discretion.
"We want compliance first. We certainly explained it to a number of people. Some people remain oppositional, so then we're put in a spot where we may have to do enforcement and that's obviously our last alternative," Girt told the Hamilton Spectator.
Police in France have also been accused of fining homeless people for being outside during the pandemic and have received similar criticisms from local human rights advocates.
Large homeless populations throughout the world are experiencing this unique challenge during the coronavirus pandemic.
In some regions, homeless populations have been given access to temporary housing in shelters or hotels, but more often than not they are treated more like criminals than humans in need.
In Los Angeles, California, homeless single mothers calling themselves "the reclaimers" have begun to occupy vacant homes to get themselves and their families off the streets during this dangerous time.
Local officials have recognized the actions of the reclaimers and have said that they will be able to stay in the homes temporarily during the pandemic.
Amazon Bans Sale Of N95 And Surgical Masks To General Public – Where Can I Buy N95 Masks Now?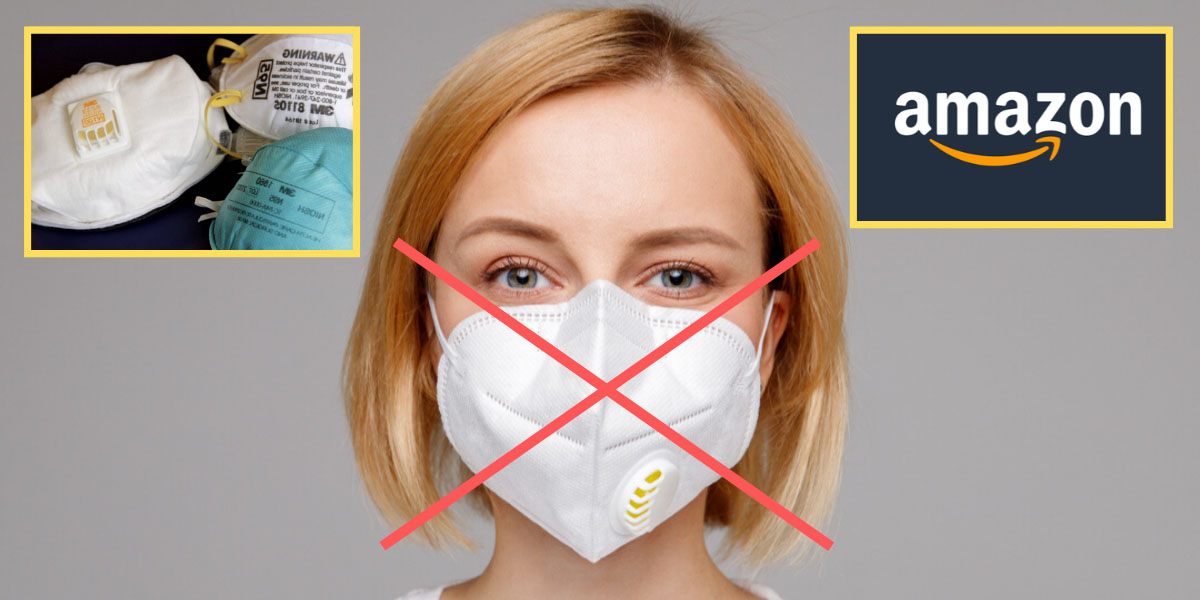 Amazon has banned the sale of N95 and surgical masks to the general public, claiming it would restrict sales to hospitals and government organizations dealing with the COVID-19 pandemic.
The ban took effect April 1, according to Recode, after the company said in a forum for Amazon sellers that the ban includes "facial shields, surgical gowns, surgical gloves, and large-volume sanitizers."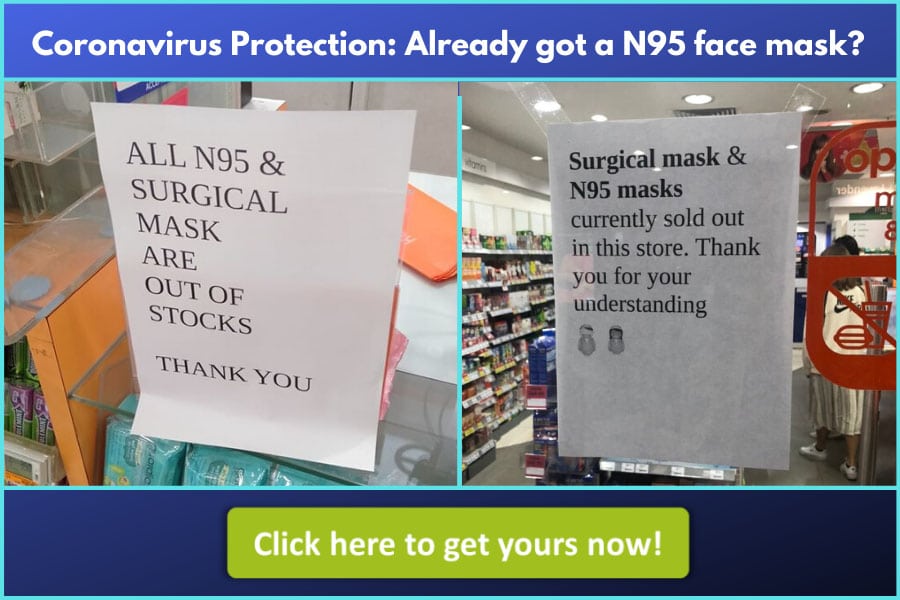 Ok, but where can I Buy N95 masks now?
With Pharmacies, Walmart and nearly all other physical stores out of stock, Amazon out of the game and ebay selling mostly gas masks from China, there's not much place left to buy N95 masks to protect yourself in th Covid-19 crisis and even if they claim to sell N95 masks, it's mostly cheap fake masks that won't offer any protection at all: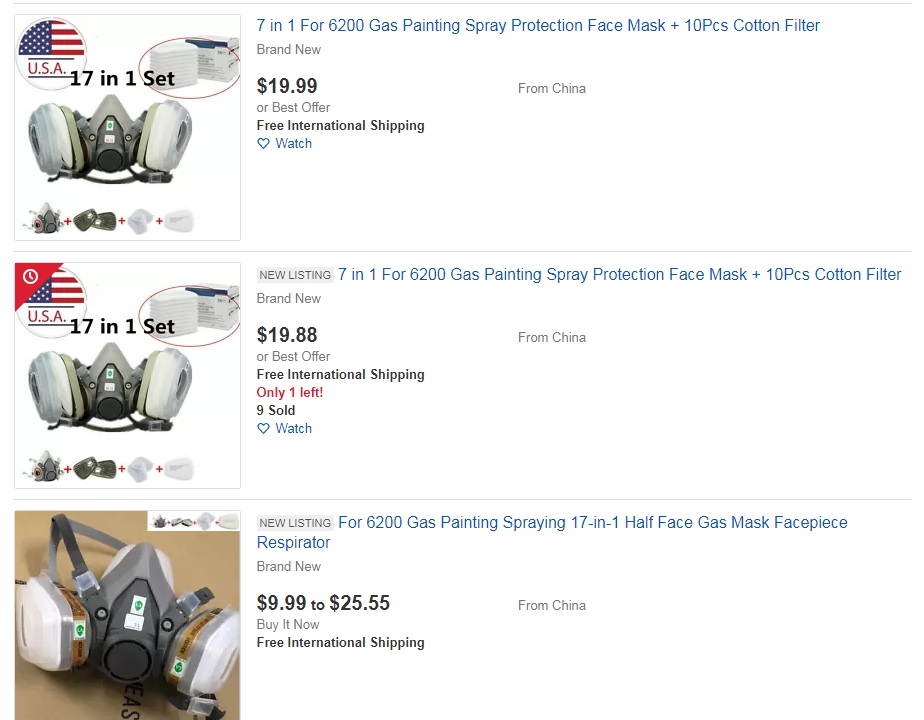 As you may already know, the Darknet is selling pretty much everything that is hard to get by in stores or completely illegal. So even if you come by to find a shady shop or entity selling overpriced masks, you never know if they really are what they are advertised (N95 standard) and work and you also never know if they will ever arrive. However, there are still some online shops that are selling the very last N95 masks, one of them being a small company called Amazyble.com.  
With the coronavirus pandemic quickly spreading, U.S. health officials have changed their advice on face masks and now recommend people wear cloth masks in public areas where social distancing can be difficult, such as grocery stores.
Research on SARS, another coronavirus, found that N95 masks were highly effective at blocking transmission of that virus. Even ill-fitting medical face masks have been found to interrupt airborne particles and viruses, keeping them from reaching as far when someone sneezes.
The universal use of mouth and nose covering with masks is a low-risk intervention that can only assist in reducing the spread of this terrible illness. If everyone wears a mask, individuals protect one another, reducing overall community transmission. It could even remind people not to touch their faces after touching potentially contaminated surfaces.