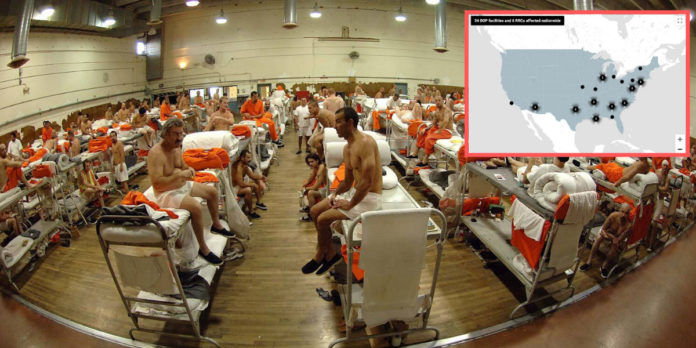 Summary:
Russia reports another concerning jump in cases
Downing Street offers update on Johnson's condition
Abe kicks off Japan's 1-month state of emergency
Spain reports jump in deaths following drop over the weekend
Wuhan lifts lockdown
US death toll tops 11k
Italy reports another deceleration in cases + deaths
Spanish deaths tick higher
NRA lays off 60 employees
UK reports deadliest day yet
BOP outbreak climbs to nearly 300 inmates infected
New York State reports biggest one-day jump in deaths with 731
Spain reports nearly 900 deaths
Germany reports another jump in deaths
France reports massive jump in deaths breaking above 10k; case total breaks above 100k
Global deaths pass 80k while recoveries pass 300k
Portugal reports, India reports
New Jersey also reports highest fatality numbers
The NRA lays off 60 employees
Italy reports lowest jump in cases in a month
ICU admissions, intubations down significantly in New York
US cases accelerate faster than Europe's
US to try and block Iran's IMF loan request
Turkey delivers COVID-19 update
Wuhan residents crowd train platforms as they're finally allowed to leave after 10+ weeks
De Blasio says ventilator shortage is easing
Israel imposes Passover lockdown, Irish asked not to visit holiday homes for Easter
55k expected to leave Wuhan by Wednesday evening (local time)
12 NYPD officers have died of COVID-19
Trump admin officials jawbone market higher
Peterson poll shows 73% say COVID-19 has hit them in the pocketbook
India closes hospitals after cases confirmed
China reports no daily deaths for first time
German health ministry unveils app to help track COVID-19 patients
France prepares to ban jogging as lockdown tightens
*    *    *
The US Bureau of Prisons reports that 241 federal inmates and 72 employees have tested positive for coronavirus. 34 prisons and 6 BOP halfway houses have been impacted so far.
According to the Wayback machine's archive of the BOP's COVID-19 page, here's the trajectory of the outbreak(s) so far:
3/29: 19 inmates/19 staff
4/2: 75 inmates/39 staff
4/5: 138 inmates/59 staff
4/6: 196 inmates/63 staff
4/7: 241 inmates/72 staff
And a map of the facilities.
Louisiana's FCC Oakdale, the facility where the first outbreak was discovered, and where the most prisoners have tested positive, has 38 inmates who've tested positive so far.
The ACLU has been filing lawsuits and injunctions to try and get more 'nonviolent' offenders at these facilities freed to save them from being exposed to the virus. In the suit, filed yesterday, the organization filed a lawsuit against Oakdale arguing that AG Barr's decision to free some prisoners didn't go far enough, because of the prison's horrendous conditions.
Meanwhile, earlier, we learned that the BOP recently purchased a sizable stockpile of President Trump's favorite drug for the treatment of COVID-19: Hydroxychloroquine.
The Bureau of Prisons Just Bought a Ton of Hydroxychloroquine, Trump's COVID-19 Miracle Drug https://t.co/V3II60KSmt

— Claude Taylor (@TrueFactsStated) April 7, 2020
Apparently, the administration is trying to avoid repeats of what happened in NYC after Mayor de Blasio released hundreds of nonviolent offenders.
*    *    *
Update (1850ET): Gun sales are way, way, way up across the US, but apparently, business is not booming at America's favorite lobbying organization, the NRA (remember the NRA's not officially a lobbying organization and doesn't describe itself that way).
The layoffs stem from the fact that the NRA was forced to cancel its annual meeting, an event that typically nets it millions of dollars, Politico reports.
*    *    *
Update (1835ET): Germany just reported 4,312 new cases of coronavirus, and 210 new deaths, bringing its total to 107,663 cases, and 2,016 deaths. The 210 number is unusually high for Germany, which has consistently boasted one of the lowest mortality rates in Europe, even as deaths have crept upward in recent days.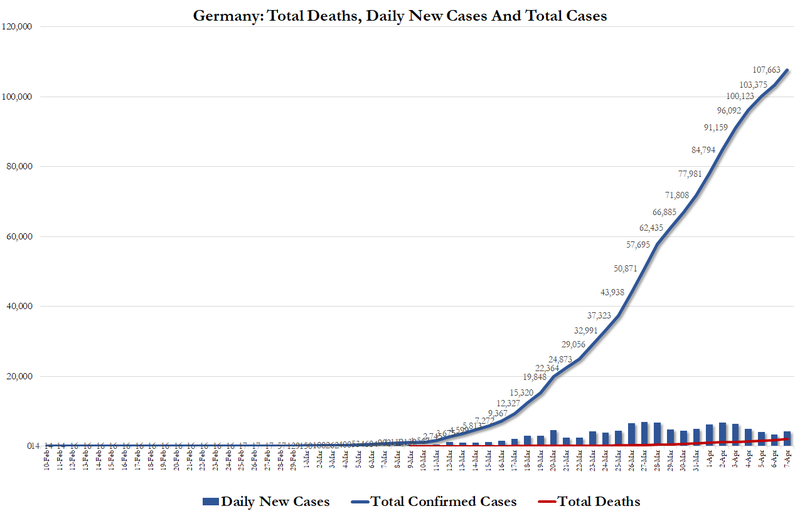 It's just another figure that makes one question the 'good news' narrative forming around Europe: Apparently, the market has it's doubts, too.
*    *    *
Update (1800ET): Spain just reported its latest numbers: 6,910 new cases and 876 deaths, for a total of 141,942 and a death toll of 14,045. That's roughly consistent with the recent "plateau".
Meanwhile, President Trump kept up the optimistic jawboning during his press conference by claiming that the US death toll might be smaller than expected.
*    *    *
Update (1750ET): Trump & Co. are delivering Tuesday evening's press conference. Meanwhile, on the other side of the world, thousands of residents of Wuhan are waking up and getting ready for what might be a dash to the train station as a state rail operator said it expects 55k people to leave Wuhan by end of day Wednesday.
*    *    *
Update (1650ET): We have new numbers out of Portugal, India
Portugal reported 712 new cases, and 34 new deaths, bringing its totals to 12,442 cases and 345 deaths. India reports 573 new cases of coronavirus and 26 new deaths, bringing the countrywide total to 5,351 cases and 160 deaths, minuscule numbers that help feed speculation that the Indian government is covering up the true extent of the outbreak. On Tuesday, the number of cases in Mumbai, home to some densely populated slums, saw a notable jump
While the global death toll topped 80k on Tuesday, the number of recovered coronavirus patients also reached a new milestone: 300k worldwide.
*    *    *
Update (1521ET): Spain just followed up some more encouraging data out of Italy with another disappointment. Spain's pace of coronavirus deaths ticked up for the first time in five days on Tuesday, with 743 people succumbing overnight, but there was still hope the national lockdown might be eased soon.
Tuesday's toll from the health ministry compared to 637 deaths registered during the previous 24 hours, taking the total to 13,798, the second highest in the world after Italy. Still, the proportional daily increase of 5.7% was about half that reported a week ago.
The government dismissed the jump as a normal "oscillation", and blamed it on some delayed notifications from over the weekend.
"It is normal to have some oscillations…What matters is to see the trend and the cumulative data," Maria Jose Sierra, deputy chief of health emergencies, told Reuters.
*    *    *
Amazon Bans Sale Of N95 And Surgical Masks To General Public – Where Can I Buy N95 Masks Now?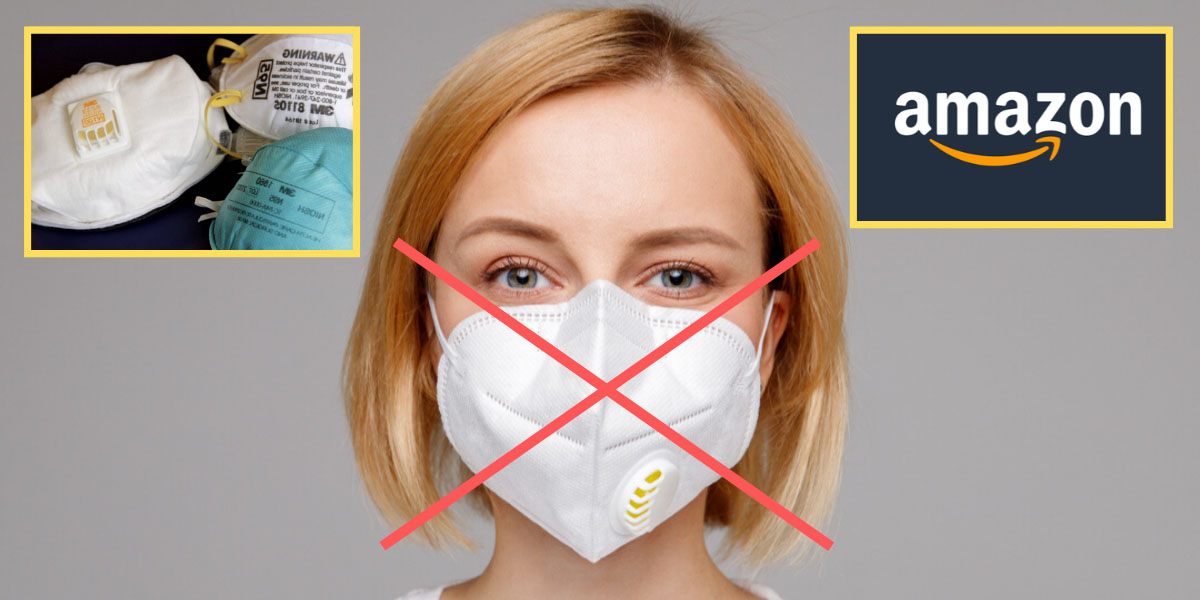 Amazon has banned the sale of N95 and surgical masks to the general public, claiming it would restrict sales to hospitals and government organizations dealing with the COVID-19 pandemic.
The ban took effect April 1, according to Recode, after the company said in a forum for Amazon sellers that the ban includes "facial shields, surgical gowns, surgical gloves, and large-volume sanitizers."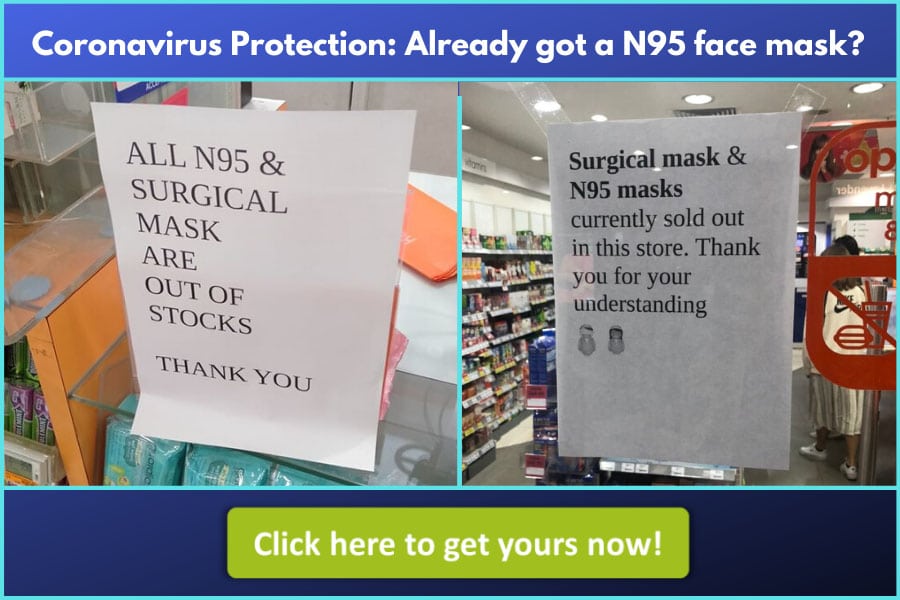 Ok, but where can I Buy N95 masks now?
With Pharmacies, Walmart and nearly all other physical stores out of stock, Amazon out of the game and ebay selling mostly gas masks from China, there's not much place left to buy N95 masks to protect yourself in th Covid-19 crisis and even if they claim to sell N95 masks, it's mostly cheap fake masks that won't offer any protection at all: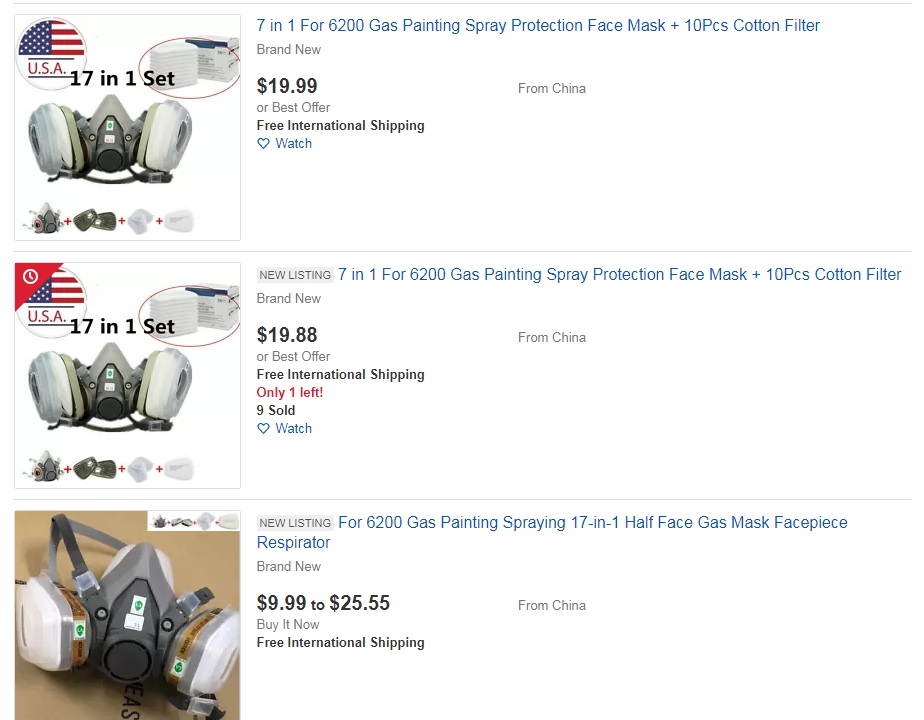 As you may already know, the Darknet is selling pretty much everything that is hard to get by in stores or completely illegal. So even if you come by to find a shady shop or entity selling overpriced masks, you never know if they really are what they are advertised (N95 standard) and work and you also never know if they will ever arrive. However, there are still some online shops that are selling the very last N95 masks, one of them being a small company called Amazyble.com.  
With the coronavirus pandemic quickly spreading, U.S. health officials have changed their advice on face masks and now recommend people wear cloth masks in public areas where social distancing can be difficult, such as grocery stores.
Research on SARS, another coronavirus, found that N95 masks were highly effective at blocking transmission of that virus. Even ill-fitting medical face masks have been found to interrupt airborne particles and viruses, keeping them from reaching as far when someone sneezes.
The universal use of mouth and nose covering with masks is a low-risk intervention that can only assist in reducing the spread of this terrible illness. If everyone wears a mask, individuals protect one another, reducing overall community transmission. It could even remind people not to touch their faces after touching potentially contaminated surfaces.