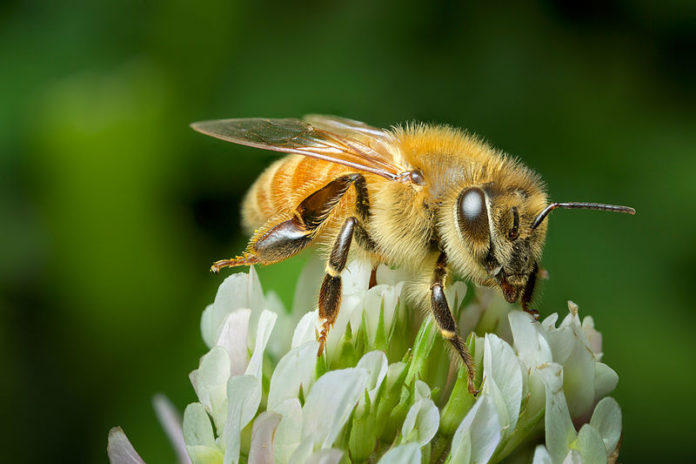 Most of us are familiar with honey. It's considered as a sweet treat across the globe, and used in many types of foods. A study released in 2008, suggests that honey can be used for an alternate purpose.
Honey has been used throughout history, dating back to the ancient Egyptians, who used it on open wounds to stop the spread of infection, a preservative for corpses and an anti-inflammatory. It was even considered sacred for its healing properties during the time of the Buddha.
But this is no ordinary honey. The one we are eluding to is known as Manuka honey. Sales of Manuka honey have boomed over the past few years for its high nutritional profile, boosting the immune system to assist in combating sickness and disease.
The 2008 study published in the European Journal of Clinical Microbiology, suggests that its potential could be far greater in the medical industry that what was once perceived, stating that as well as being a topical aid to fight infection, it's properties can aid in combating internal issues. Since then, Manuka honey research and discoveries are becoming more frequent.
Tests done under in-vitro experimentation promisingly show that superbugs, including MRSA, chronic sinusitis and PA, and bacterium that are prevalent in hospitals, had an 82 percent effect rate, and were unable to build up an immunity – which is a major problem with today's prescribed anti-biotics.
"New antibiotics tend to have short shelf lives, as the bacteria they attack quickly become resistant. Many large pharmaceutical companies have abandoned antibiotic production because of the difficulty of recovering costs. Developing effective alternatives could therefore save many lives." States Dr Dee Carter of the University of Sydney's School of Molecular and Microbial Biosciences.
Researchers at the University of Southampton have recently found that using a solution derived from the Manuka honey, reduced the ability of deadly bacterium accumulating on surfaces and surgical utensils by more than 75 percent.  A discovery that if further investigated, could completely eradicate the future spread of infection throughout hospitals. For example, one-in-four hospital patients who use a catheter suffer from urinary tract and other infections every year, costing the NHS £1 billion to £2.5 billion, and is responsible for 2,100 deaths per year.
The honey was diluted in concentrations from 3.3 to 16.7 percent and tested on an array of surfaces and exposed to bacteria. The findings showed that Manuka honey strongly inhibits the "stickiness" of bacteria, developing a biofilm clinging to surface of the object.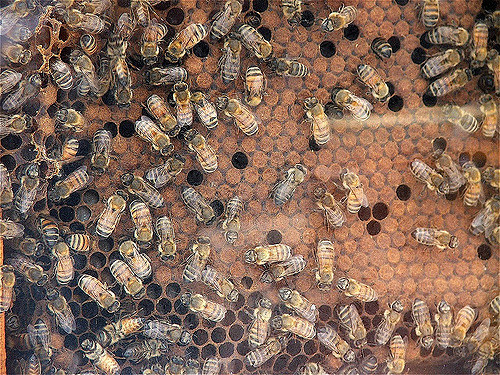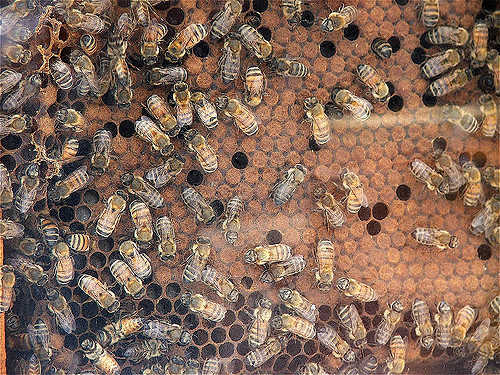 Many people are also testing this out for themselves. A review left on Amazon, for the brand Comvita Manuka honey, had stated, "I had done a fair amount of research when a friend of ours got MRSA, and then, unfortunately, I got it too. Thankfully, I had already done the research so I knew exactly what to do. As soon as I saw the red bump (thinking the first day that it was a mosquito bite) I scratched it, but the second day I realized that it had to be something else. My husband immediately knew what it was since we had been dealing with our friend's case of MRSA. I got my hands on this Manuka honey and put on the area of skin that was affected and then it is very important that you cover it with a band aid. Within hours I felt relief and within a few days it was completely gone…"
It's safe to say that Manuka honey shows plenty of promise for the future of combating bacterial infections. But further research and developments are required before this delicacy becomes a common necessity in hospitals and medicine.
Image: Wikimedia commons,  Andy Murray (cc-by-sa-2.0)
---
You want to support Anonymous Independent & Investigative News? Please, follow us on Twitter: Follow @AnonymousNewsHQ
---
This article (Could Honey be the Future of Anti-Bacterial Medicine?) is a free and open source. You have permission to republish this article under a Creative Commons license with attribution to the author and AnonHQ.com.