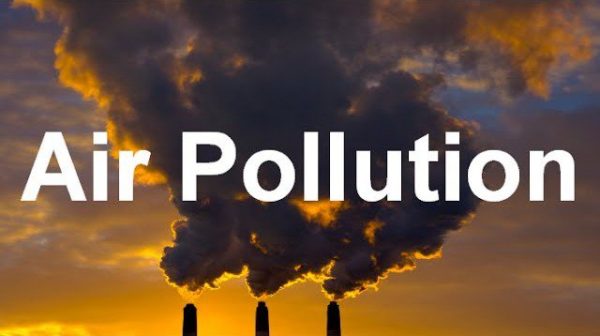 It is now clear that renewable energy is vital to the survival of the human race on Earth. Previously, skeptics thought renewable energy is not sustainable, however, skeptics have been proven wrong.
The recent mass development in renewable technologies has showed that it is sustainable, more so than our traditional sources of energy.
The World Health Organization (WHO) has released a new disturbing report, revealing that nine out of ten people living on our planet breathe lethal, polluted air. The report is based on 2012 figures, which are the most recent available. It is said that the report represented the most detailed study ever released by the WHO.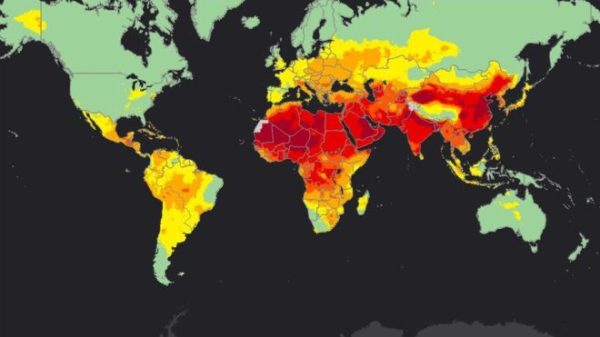 According to the WHO, 92% of the Earth's population lives in places where air pollution exceeds WHO limits. This results in deadly diseases such as lung cancer, heart disease and strokes, among others.
The WHO said outdoor pollution causes about three million deaths every year across the world. It said south-east Asia and western Pacific regions account for nearly two out of every three such deaths. In developing countries, the WHO said the situation is "getting worse." It is said nearly 90% of air pollution-related deaths occur in low and middle income countries. The WHO also revealed air pollution is linked to one in every nine deaths in the world.
Country-by-country data showed that Turkmenistan has the highest death rate connected to outdoor air pollution. Tajikistan, Uzbekistan, Afghanistan and Egypt rounded out the top five. China was identified as the country with the sixth-highest death rate linked to air pollution. The pollution is said to come mainly from industrial sources in the country.
By continents, the report said North America is doing better than Europe, mostly because Europe depends more on diesel fuel and farming practices that create ammonia and methane.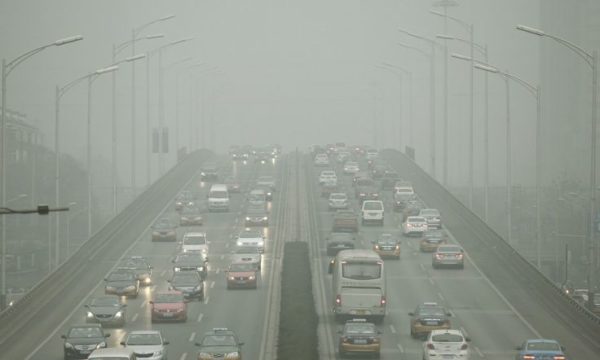 Dr Carlos Dora of the WHO told the Associated Press in an interview that rich countries are improving on their air quality, while poor countries are deteriorating. "Rich countries are getting much better in improving the quality of the air. Poorer countries are getting worse. That is the overall trend," Dr Dora said.
The report revealed major sources of air pollution included inefficient modes of transport, household fuel, waste burning, coal-fired power plants, and industrial activities. However, not all air pollution originates from human activity. For example, air quality can also be influenced by dust storms, particularly in regions close to deserts, the report said.
According to how the report was put together, WHO researchers analyzed combined satellite measurements, as well as more than 3,000 monitoring stations on the ground with air transport models. The air quality model used in the data measures the smallest particles, less than 2.5 micrometres across, which can enter the bloodstream and reach the brain.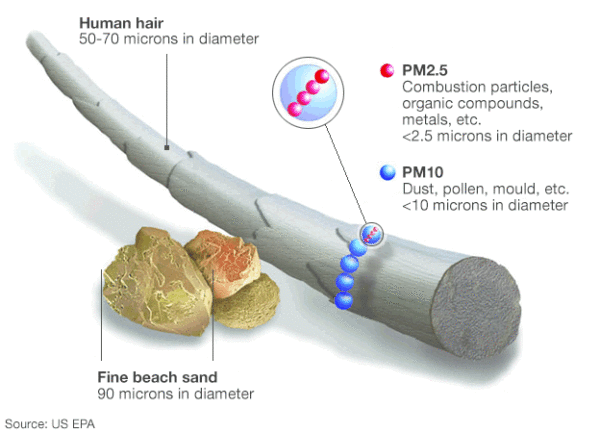 The WHO recommended for governments to implement sustainable transport, waste management, and renewable energies policies, to help reduce air pollution in their countries.  Especially on renewable energy, it is believed its revolution could significantly cut down the level of air pollution in the world.
According to WHO officials, renewable energy such as wind, solar, geothermal, and others have the potential to mitigate the challenges the world is facing, regarding air pollution.
Renewable energy is clean, and results in little to no greenhouse and net carbon emissions. Also, it does not deplete natural resources, and also has no waste products of Co2. This contributes to improving air and environmental quality.
---
You want to support Anonymous Independent & Investigative News? Please, follow us on Twitter: Follow @AnonymousNewsHQ
---
This article (WHO Reveals 9 out of 10 people on Earth Breathe Polluted Air, Admits Renewable Energy is the Way Forward) is a free and open source. You have permission to republish this article under a Creative Commons license with attribution to the author and AnonHQ.com.