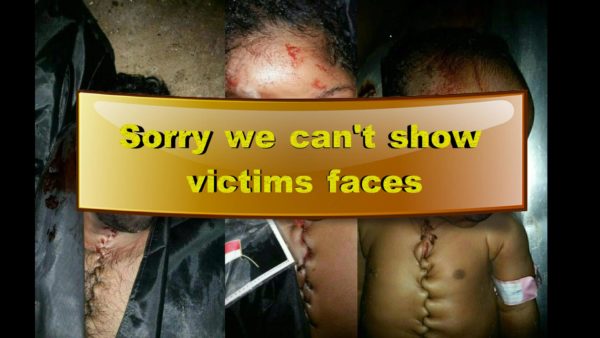 Recently, a smuggler who smuggles migrants and refugees from North Africa across the Mediterranean Sea to Europe confessed to Italian police that it has become a routine practice for smugglers to sell these desperate people, who are unable to pay for their smuggling fee, to organ traffickers.
The man, named Nuredein Wehabrebi Atta, was arrested by the Italian coast guards in 2014 for smuggling migrants to Italy.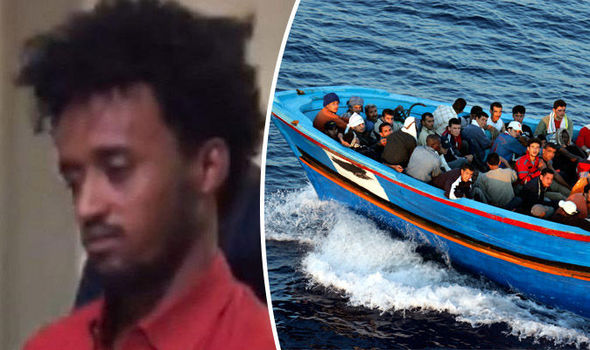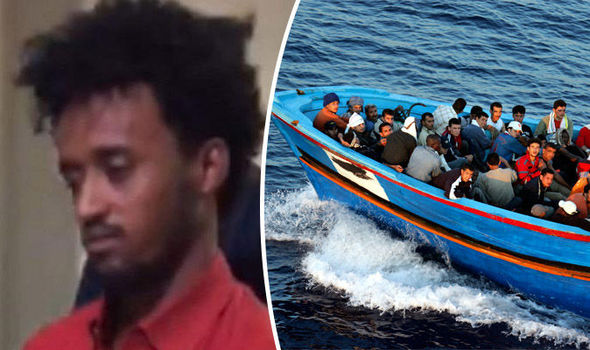 Migrants who want to cross the sea from North Africa have to pay the smugglers more than $1, 000 before getting a place in the volatile overcrowded boat.
Atta revealed that those who are unable to pay this fee, but desperate to make the dangerous journey to Europe, are accommodated into the boat. The smugglers will pretend to provide help for them, but end up selling them to the organ traffickers, who will then kill them and remove their organs. Atta is now serving five years in jail for his crime.
After this chilling revelation by Atta, Egyptian coast guards have since discovered the bodies of nine people from Somalia, who have been killed brutally, with their organs found removed. The bodies were reportedly washed ashore in the Mediterranean port city of Alexandria.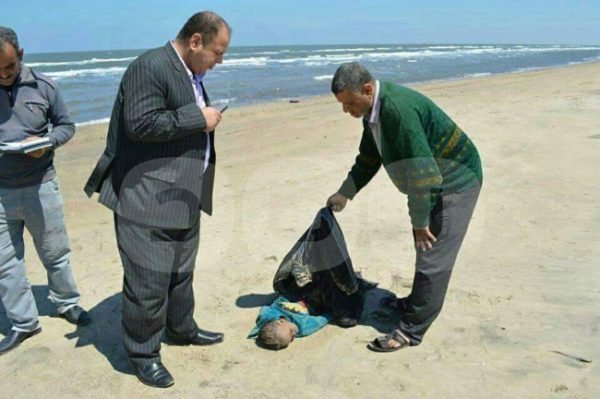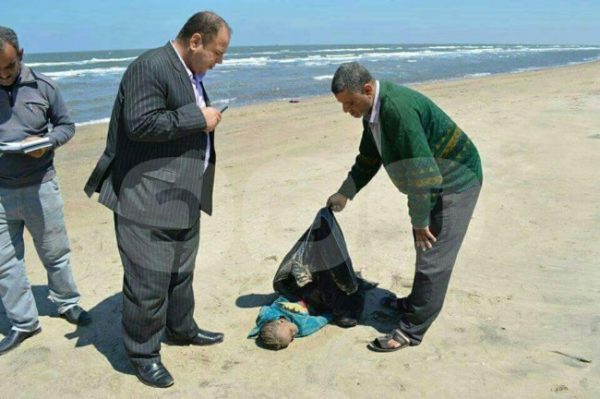 The nine dead bodies discovered included a mother and her two young children. Their organs were reportedly removed. Pictures taken from the grisly scene of discovery showed the victims with autopsy-like scars and blood stains.  The pictures were first posted on Facebook. Facebook later removed some of the pictures due to its disturbing content. However, this video of the incident, posted by the Somali journalist Mohamud Boocame, was not removed. We have also obtained some of the gruesome pictures. We strongly advise viewer discretion of the pictures.
It was rumored that the nine victims were lured into a migrant boat heading for Italy. The traffickers told them that they would help them reach Italy, but took them to an undisclosed location in Alexandria where they were killed and their organs removed. Thereafter, their bodies were dumped into the sea.
The woman among the victims was identified as Adar Hassan Adaawe. Her two sons were also identified as Abukar Abdikarim (three months old) and Anfa Abdikarim, who was just one and half years old. They were identified by friends and family, who saw their lifeless bodies circulated on social media. Many people on Facebook expressed shock on their brutal murder.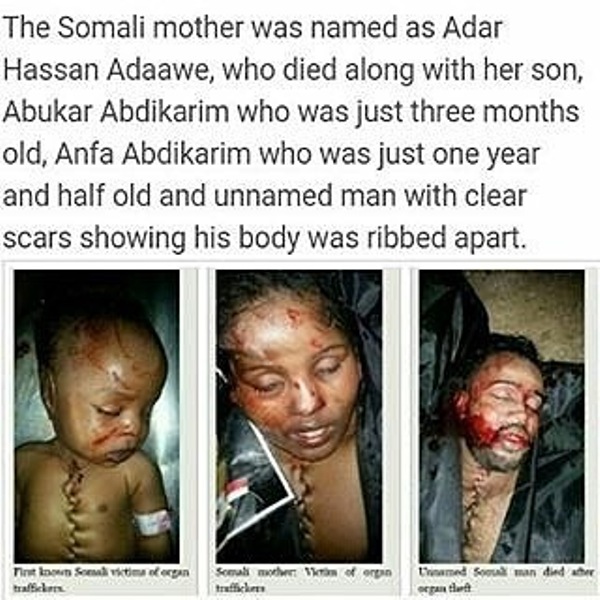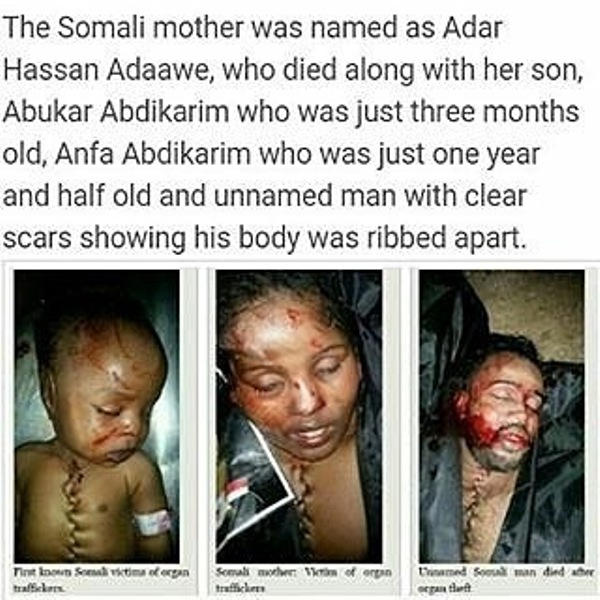 A non-profit international health and human rights organization known as Coalition for Organ-Failure Solutions (COFS) confirmed that studies it has conducted in the Mediterranean cities in North Africa, especially in Egypt, show many African and Middle East migrants are killed for their organs.
The COFS researchers estimated that there are likely to be hundreds of Sudanese, as well as others from Jordan, Eritrea, Ethiopia, Somalia, Iraq and Syria, who have been killed for their organs in the smuggling zones.  The rights group also revealed that Egyptian law prohibited organ donation from deceased people. This, the group said, has exacerbated the rush for organs in Egypt, with many using clandestine methods to get the organs for transplant in their loved ones.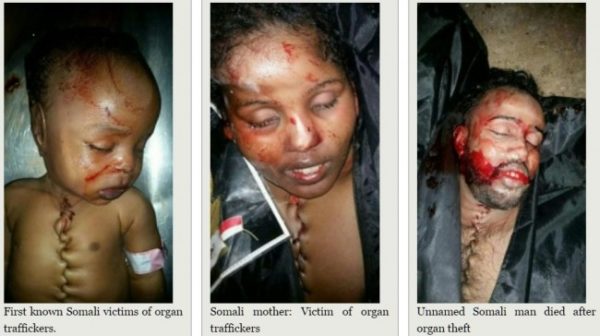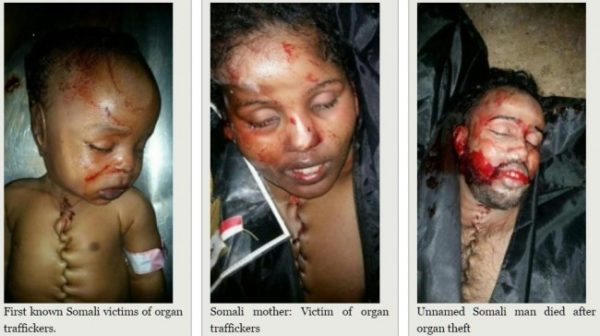 Recently, the United Nations High Commission for Refugees (UNHCR) announced that the number of refugees, asylum-seekers and internally displaced people around the world has hit 65.3 million. Before December 2015, the agency said the figure stood at 59.5 million. UNHCR said this is the first time in the history of the organization that the number has surpassed 60 million.
The International Organization for Migration (IOM) has also announced that the first half of 2016 is the deadliest on record for migrants trying to reach Europe.  In a new report published by IMO on June 30 2016, almost 2,900 migrants have died while crossing the Mediterranean Sea to Europe between January and June 2016.
---
You want to support Anonymous Independent & Investigative News? Please, follow us on Twitter: Follow @AnonymousNewsHQ
---
This article (Horror: Traffickers Remove Organs of Nine Somalis in Egypt, Dump Their Bodies in the Sea [Video]) is a free and open source. You have permission to republish this article under a Creative Commons license with attribution to the author and AnonHQ.com.