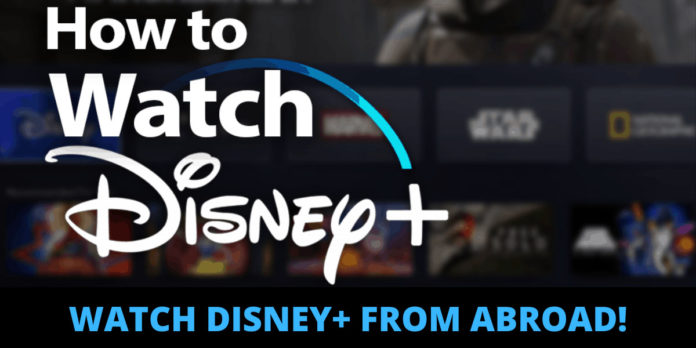 Watch American Disney Plus with a VPN!
IPVanish is an excellent VPN service that is used by millions around the world. It's a lightweight VPN that can work with almost all platforms. It has over a thousand servers around the world and a significant number of them are located in the United States. This means that IPVanish is perfectly capable of allowing users to stream US contents like Disney+ even if from abroad. If you want to unblock US Disney+ from abroad, IPVanish VPN is a good choice for a VPN at this time.
How to unblock US Disney+ from abroad using IPVanish VPN | watch American Disney Plus with VPN
IPVanish VPN is easy to set up. All you have to do is secure an IPVanish subscription and install the app. In this demonstration, we show you the entire configuration process using a Galaxy Note10. If you have another Android or an iOS device, the steps should be similar.
If you don't have a IPVanish VPN subscription, visit their main website and get the deal you want using a web browser on your device.
IPVanish will give you a 7-day money-back guarantee if you tap on Start Now button.
Choose your plan and create your account.
Afterwards, select the payment method you want.
Once you have created your IPVanish account, open the Google Play Store app.
In the search box, type in "IPVanish."
Look for IPVanish VPN: The Fastest VPN.
Tap on Install.
Wait for the device to finish downloading and installing IPVanish VPN.
Log in to the app by entering your IPVanish credentials (email username and password).
If you're not familiar with VPNs, you should tap on Begin tutorial. Otherwise, just hit Skip.
Since you want to unblock US Disney+ from abroad using IPVanish, make sure to configure IPVanish app first. Tap on Country and select United States.
Under City, you can leave Best available as is, or you can manually pick a preferred City. You can manually choose a different city later on if the default selection is blocked by Disney.
Under Server, you can further fine tune the server you want by picking the one with the lowest ms unit (under Ping tab). The lower the ms figure, the better.
Go back to the previous menu and tap Connect.
Congratulations! You can now watch Disney+ using IPVanish.

Sign up for Disney+
You can't use a VPN to get Disney+ service for free. An active Disney+ subscription must be complemented by IPVanish in order for you to unblock US contents from abroad. To sign up for Disney+, follow the steps below:
Open a web browser on your phone.
Go to Disney+ website. This link will only work for US-based users. If you are not in the US (not using a US IP address), you will see the Disney+ preview page instead of the Sign up page. Make sure to enable your IPVanish on your mobile first then select a US server location.
Click on the button that says START FREE TRIAL. This will allow you to enjoy a 7-day free access to Disney+. After the Free Trial, your card will be charged $6.99 every month.
Enter your Payment Option details.
Click on Agree & Subscribe.
Congratulations! You can now start enjoying hundreds of US Disney+ videos.
Click Here to get IPVanish now!