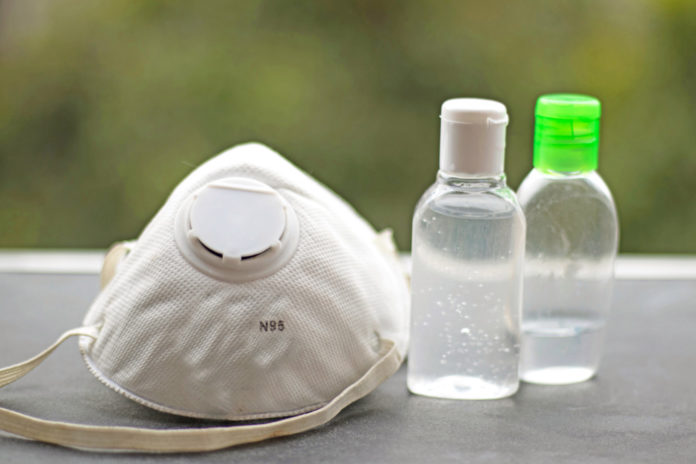 As healthcare workers continue to cope with a tsunami of patients infected with CoViD-19, they've been forced to cope with critical shortages of N95 face masks that block the virus.
Some facilities like NewYork-Presbyterian Hospital are burning through no less than 40,000 N95 masks per day with the chief of surgery expecting the number to swell to 70,000 per day as the pandemic spreads, amNY reports.
But now, researchers at Duke University in Durham, North Carolina, say that they have discovered a method to decontaminate the masks and reuse them, extending a crucial lifeline to frontline medical staff coping with surging cases of the novel virus.
Scientists are using specialized equipment to vaporize hydrogen peroxide, permeating the layers of the N95 masks with a cleansing aerosol that can kill germs, including viruses, without degrading the materials used in the precious masks.
So far, at least 763 cases of CoViD-19 and three deaths have been reported in North Carolina. And while the state isn't yet facing the level of crisis experienced in flashpoints like New York City, California, or Italy, medical personnel in the Tar Heel State are hoping to get ahead of the curve.
The preservation of personal protective equipment (PPE) like N95 masks that would otherwise be disposed of will help them along in achieving that goal.
Duke Health researchers confirm a method to decontaminate & reuse scarce N95 face masks, a critical piece of personal protective equipment for front-line health teams tending patients w/ COVID-19. See more:https://t.co/mH79dJJnKZ #ppeshortage #coronavirus #covid19 #dukehealth pic.twitter.com/CHVBNjl3ZK

— Duke Health (@DukeHealth) March 26, 2020
The decontamination technology and method had long been in use by Duke Health's biocontainment lab, but applying it to the typically-disposable N95 masks hadn't been considered until the present crisis.
Dr. Matthew Stiegel, director of the Occupational and Environmental Safety Office, said:
"We had never considered needing it for something like face masks. But we've now proven that it works and will begin using the technology immediately in all three Duke Health hospitals."
The application of hydrogen peroxide to contaminated N95 masks had been tested and published by researchers in 2016, but the process wasn't adapted on a widespread basis. However, Duke has managed to include fit testing into the cleaning process, ensuring that the masks are cleaned for all sizes, which hadn't previously been done.
Dr. Monte Brown, vice president for administration for the Duke University Health Care System, said that Duke plans on making the protocols for the technique known on a widespread basis throughout international healthcare systems. The equipment needed for the process is already available for many hospitals and pharmaceutical companies.
In a statement from Duke Health, Brown said:
"We could stand up in front of our staff and state with confidence that we are using a proven decontamination method.
It has been a proven method for years. While this alone will not solve the problem, if we and others can reuse masks even once or twice, that would be a huge benefit given the current shortages."
Mercedes F1 Race Team Fast-Tracks Creation of Revolutionary New Coronavirus Breathing Aid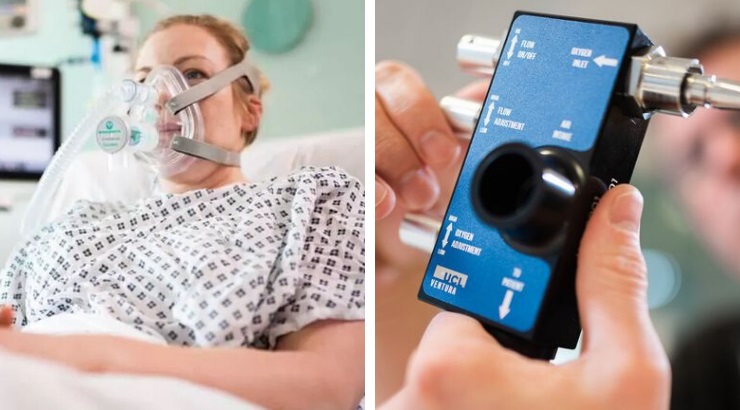 A collaboration between Mercedes Formula One and a group of clinicians and engineers has led to the creation of a new type of breathing aid for CoViD-19 patients.
The Continuous Positive Airway Pressure (CPAP) breathing aid delivers oxygen to patients' lungs without the need for a ventilator and has commonly been used to treat sleep apnea. Now, an improvement on the device, is allowing those suffering from CoViD-19 to breathe easier without needing to be intubated.
The device, which was created within 100 hours of the first conceptual meeting, has been widely used with success on patients in China and Italy and has already been approved for use by the U.K.'s National Health Service (NHS), reports BBC.
Engineers at University College London (UCL) and clinicians at UCL's NHS Foundation Trust worked around the clock with experts from the U.K.-based Mercedes-AMG High Performance Powertrains to reverse engineer the device based on the CPAP system.
Forty of the devices are already being rolled out to University College Hospital (UCLH) and three other hospitals in London. If the trials are successful, the German automotive giant will be able to mass-produce the CPAP machines at a rate of 1,000 per day.
A breathing aid that can help keep coronavirus patients out of intensive care has been created in under a week. UCL engineers worked with clinicians at UCLH and Mercedes Formula One to build the device, which delivers oxygen to the lungs without needing a ventilator. (CPAP) pic.twitter.com/GcC8oNAHRf

— KKANDOO ENGLISH (@KKANDOOENGLISH) March 30, 2020
UCLH critical care consultant Professor Mervyn Singer said:
"These devices will help to save lives by ensuring that ventilators, a limited resource, are used only for the most severely ill.
While they will be tested at UCLH first, we hope they will make a real difference to hospitals across the UK by reducing demand on intensive care staff and beds, as well as helping patients recover without the need for more invasive ventilation."
Andy Cowell, managing director of Mercedes-AMG High Performance Powertrains, said:
"The Formula One community has shown an impressive response to the call for support … we have been proud to put our resources at the service of UCL to deliver the CPAP project to the highest standards and in the fastest possible timeframe."
In the meantime, VentilatorChallengeUK—a consortium of engineering firms including Airbus, Ford, Rolls-Royce, BAE Systems, Siemens, and a range of Formula One racing teams—has secured orders of over 10,000 ventilators to be provided to the U.K.'s healthcare system. Production will kick off in a week.
So proud of our #ukmfg engineering #VentilatorChallengeUK consortium. Using the best of #MadeSmarter advanced digital technology to help pull this off. You are all amazing @HVM_Catapult@SiemensUKNews @Airbus, Smiths, Penlon, GKN and other partners!https://t.co/aGwtjl7sny

— Juergen Maier (@Juergen_Maier) March 29, 2020
Dick Elsy, chief executive of High Value Manufacturing Catapult, said:
"This consortium brings together some of the most innovative companies in the world.
They are working together with incredible determination and energy to scale up production of much-needed ventilators and combat a virus that is affecting people in many countries."
This comes as the U.K. government continues to struggle with the pandemic and top officials warn that emergency measures could remain in place for as long as six months.
There are currently 9,000 people hospitalized with CoViD-19 in the U.K., a sharp rise from 6,000 on Friday. As of Sunday, the total number of people who have died from the virus in the U.K. reached at least 1,408.