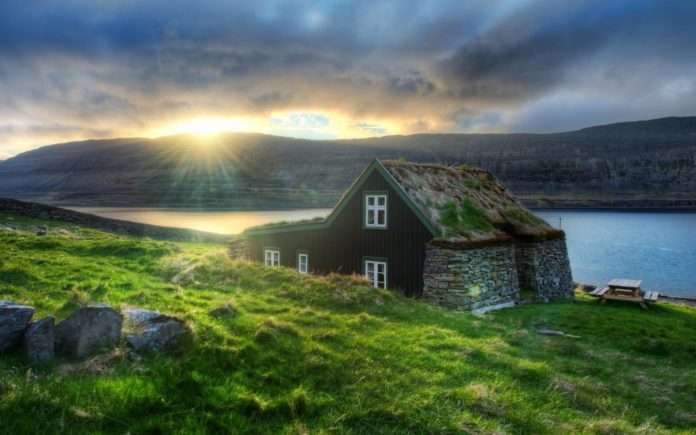 Iceland. Land of the free, home of the… serene.
The nonprofit Institute for Economics and Peace claim that the the thinly populated island in the midst of the North Atlantic has retained its place as the most peaceful country in the world.
The institute released its Global Peace Index for 2015this week, which ranks 162 nations around the globe. These ranks are  based on factors like the level of violent crime, involvement in conflicts and the degree of militarization.
Six of  10 most peaceful countries were European.  Denmark and Austria held the second and third spots.
"Europe maintained its position as the most peaceful region in the world, supported by a lack of domestic and external conflicts," the report said.
But that glowing review is helped by the fact that violence-plagued Ukraine is lumped into a different region: Russia and Eurasia. Convenient, and certainly disheartening to the Ukrainians who had been "promised" EU membership and an EU standard of living… After you let NATO move their WMDs in, of course.
Ukraine suffered the second biggest deterioration in its rating over the past year as pro-Independence separatists clashed with military forces.
The only country that fared worse was Libya, which has "sunk into a low-level civil war between Islamist and nationalist groups," the report said. Hurrah, glad to see Nobel Peace prizes are awarded purely on non-political factors…. I mean, destroying a wealthy nation and turning it into hell-on-earth (where terrorists exist on one side, human trafickers another, an Islamist government on the third side and a pro-West but weak government on the fourth side of this square of destruction) is CLEARLY worthy of a Peace Prize.
War-ravaged Syria remained at the bottom of the rankings. And Iraq, the other country where the Islamic militant group ISIS holds large areas of territory, dropped below South Sudan and Afghanistan to second last place.
The United States is in the bottom half of the index, scoring badly in terms of militarization, homicides and fear of violence. Its ranking improved somewhat from a year earlier, though, rising from 101st place to 94th. I guess funding and provocating the destruction of countries that make up the bottom of this list isn't reason enough to score it any worse.
Source: CNN
---
This Article is free and open source. You have permission to republish this article under a Creative Commons license with attribution to the author and AnonHQ.com.