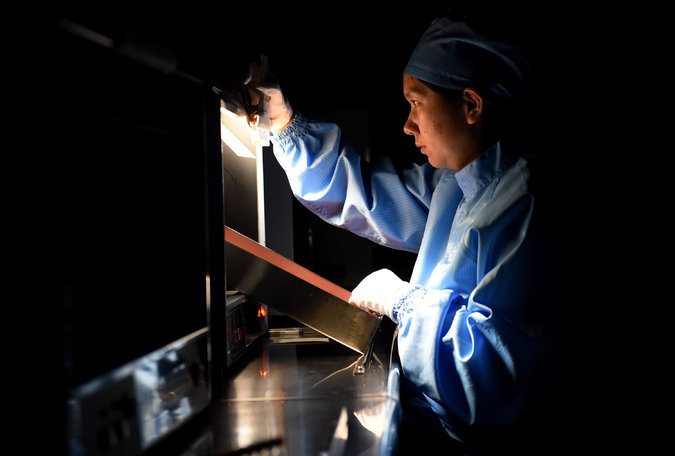 Shandong Province, China – An illegal vaccination ring that has been operating in over 18 provinces and since 2011, has been exposed. The ringleaders – a mother and daughter – have been arrested, however hundreds of people are said to have been involved.
In recent years, China has had several health 'scares' and scandals, such as the 2008 melamine added to powdered milk; but with a child dying this week, after receiving one of the illegal vaccinations, this scandal is to be the tip of the iceberg. The $88 million worth of vaccines have also been reported by local media that they were not adequately stored in approved conditions, nor appropriately transported.
The fury rises to new levels after it has been discovered that authorities had known about this situation since April 2015, and yet had not announced it until this month, placing thousands of lives at risk of death or disability.
"This is such a huge case and not a single regulatory official has come out to apologize, not a single one has resigned… this system which doesn't care whether ordinary citizens live or die makes one's soul tired," said one user of Sina Weibo, a microblogging network, the BBC had reported.
Another angry blogger wrote: "24 provinces, 5 years already, and how many children!… It's been nearly a year and then they reveal this! Isn't this genocide? Words cannot express how angry I am!"
Several deaths of children are now being investigated, including that of a 4-year-old boy who died in March after receiving the meningococcal and polio vaccines.
Since the discovery, Chinese officials have vowed to continue the crack down, "We will thoroughly investigate all clues in the case and once we get to the bottom of it then we will severely punish those found to have violated the law," the Shandong food and drug administration released in a statement. However, with the arrest of the mother and daughter occurred last year; with the 'manhunt' to track down over 300 people involved in the scam, only openly declared now; the timeline seems somewhat dubious.
Fox News has also reported the frustrations of doctors and patients constantly facing the dilemma of drug limitations due to "red tape around approvals, creating demand for medicines through unapproved channels and the black market."
"More than a dozen suspect products have been identified, including vaccines for rabies, polio,meningitis, hepatitis B and mumps," reported the NY Times.
Sources: BBC, Xinhua Net, MainNews Online, Fox News, NewYork Times.
---
This article (Illegal Vaccine Scandal discovered in China) is a free and open source. You have permission to republish this article under a Creative Commons license with attribution to the author AnonWatcher and AnonHQ.com.