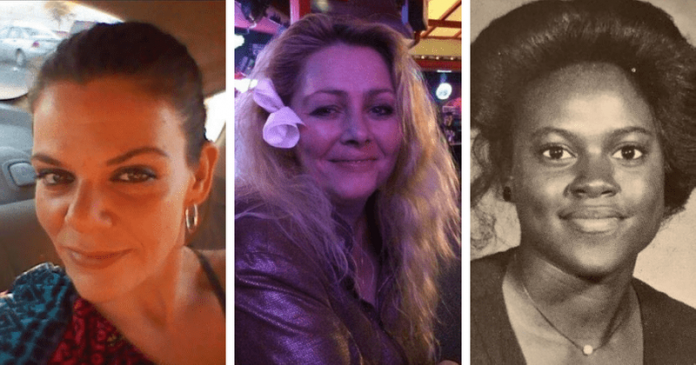 EAST ST LOUIS, ILLINOIS: Three women have been found shot dead in the Metro East area in the last two weeks. Illinois state police sparked concerns over a serial killer after pointing to their similarities.
In a July 23 news conference, Lt. Calvin Brown, a spokesman for the Illinois State Police, said the three women were killed in the same manner. Lt. Brown pointed at the similar lifestyles these women shared, frequenting the same places before their deaths, and the similar fatal injuries.
Lt. Brown said extra patrols have been established in the areas of East St. Louis and Washington Park.
Police are looking at a connection between the murders. However, despite the cause of death and lifestyle similarities between the three women, Illinois State Police investigators refused to respond to questions about the deaths being the work of a serial killer.
What Lt. Brown did note in the conference is this:
On July 21, at 4.40 am, 38-year-old Amanda Legare's body was discovered on the side of the road at the intersection between Jefferson and Belleview avenues in East St. Louis.
Legare, of Belleville, had lived in the East St Louis area for around 10 years, when she moved to care for her sick mother. A mother of five, Legare is the third woman found dead in the last two weeks. Legare's body was found with a gunshot wound to the neck.
On July 9, approximately at 5 am, 49-year-old Sandra Reckmann was discovered on the 1600 block of 56th Street in overgrown vegetation. Reckmann was from Alhambra and died from a gunshot wound.
On July 10th, less than 24 hours later, another body was discovered in the John Thornton Memorial Park at 3.10 am. The body belonged to Washington Park resident, 56-year-old Bridgett Williams.
Both women frequented the Washington Park area, police said. Legare frequented the East St. Louis area, Lt Brown reported.
Police have yet to release any information on a possible suspect or confirm forensic links between the three cases.
Anyone with information about these shootings is urged to come forward and can call investigators at 618-346-3760 or CrimeStoppers at 866-371-8477.