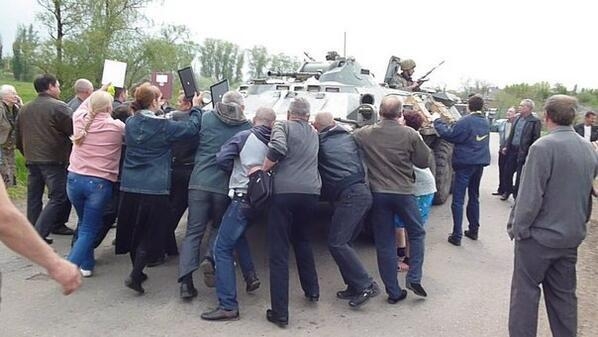 On 2nd May 2014, using tanks and helicopters the (provisional) government in Kiev launched a military offensive against the eastern city of Slavyansk , which the mainstream never showed you and also will never show nor tell about. Continue to read till the end of this article to understand WHY.
After making the promise that there won't be any military offensives anymore, the government started a third strike against the rebels in Slavyansk, Eastern Ukraine. So far it looks like this wasn't a very strategic decision. The rebels are still in control of the Eastern Town of Ukraine. Reports say that 2 or 3 helicopters were shot down, and armored vehicles have been obstructed by crowds of unarmed civilians who tried to stop the soldiers outside of the town. The photographs and video of the situation on the ground right now are quite striking, but you can rest assured that the mass media in the West won't show you these.

Civilians Blocking Tanks East Ukraine von StormCloudsGathering
Unarmed civilians blocking the tanks outside of the eastern city of Ukraine, Slavyansk.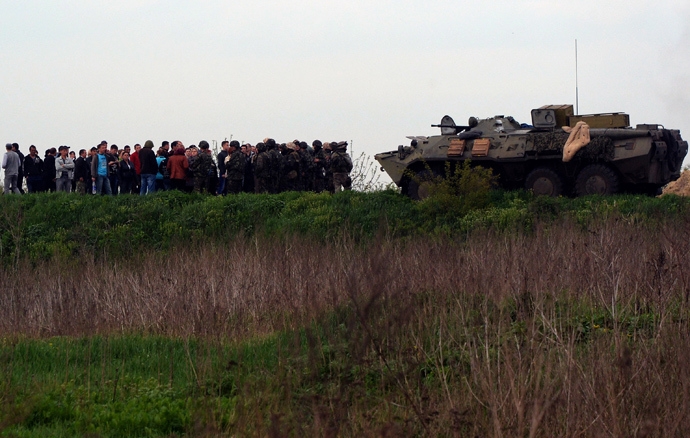 Woman with "We are peaceful" sign trying to stop the Ukrainian Soldiers.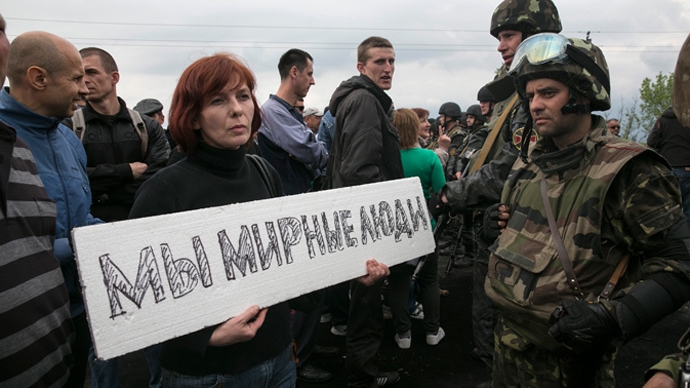 So why is Kiev starting military action again? Because the IMF warned them that they will lose the $17 billion dollar bailout if Kiev loses control of the east.