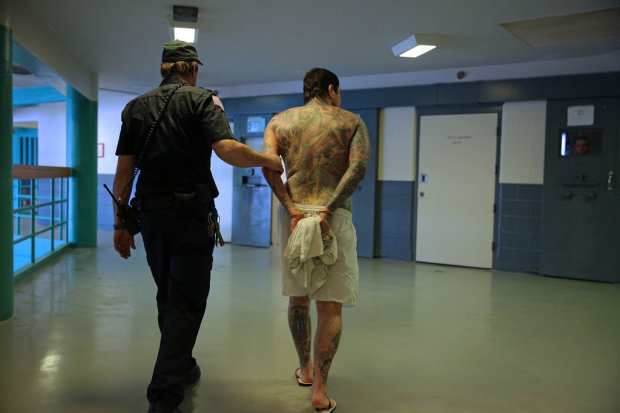 Yes you read that right. Inmates, who are used to being on the receiving end of sexual assault while behind bars, helped two jailers save a female corrections officer from being raped. Despite the fact that corrections officers rarely come to their aid when the situation is reversed.
A group of inmates rescued a female correction officer who was nearly raped by a 27-year-old prisoner, Raleek Young, inside a locked vestibule on Rikers Island.
One of the inmates was able to slip inside the A station bubble and open the security door which allowed other inmates to fend off the would-be rapist . Young is already serving 5-10-years for raping a 13-year-old girl back in 2007.
New York City Correction Officers' Benevolent Association President Norman Seabrook admitted that without the inmate's quick response, the situation would have resulted in female officer's rape and murder. "I appreciate [them] helping a sister officer because that could have been their mother, wife or sister," Seabrook stated.
---
You want to discuss a certain topic with likeminded people or you want to organize a local protest or you have an idea for a project that can help people in need in your local community or all around the world? Join our forum! www.anonboards.com
---
You want to support Anonymous Independent & Investigative News? Please, follow us on Twitter: Follow @AnonymousNewsHQ
---