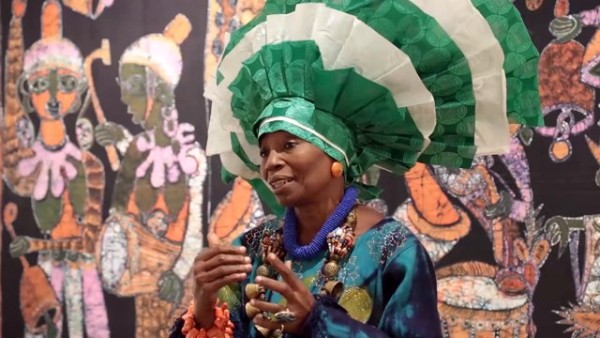 Some personal stories are indeed inspiring. We are featuring Madam Nike Davies-Okundaye on Anonymous Headquarters today because her story is truly inspirational.
Okundaye, born into a very deprived family and community in the village of Ogidi, Kogi State in North Central Nigeria, grew up learning traditional weaving and dying as practiced by her family and most of the local residents. She lost her parents at a very young age and never had the opportunity to attend school to acquire a formal education.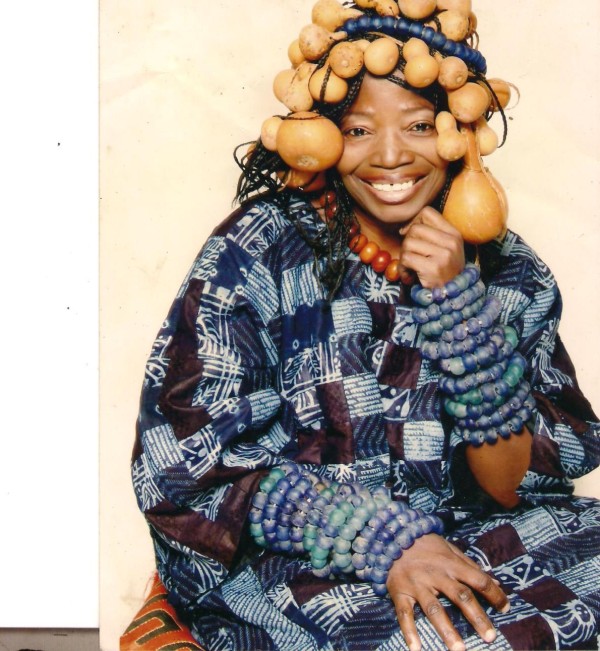 But little did she know that this type of informal education she was receiving from her community would transform her life in the near future, from a poor village girl to an accomplished artist, textiles designer and ambassador for African arts and craftsmanship.
As we speak, not only is she an artist but she also owns mega arts shops in the Nigerian commercial capital of Lagos, as well as other cities. She has lectured, and is still lecturing, in top academic institutions in Europe and the US due to her handy works.
"I have lectured and held workshops in several noble institutions across the world. Some of the universities include Harvard, Columbus, Edmonton, Ohio and in Los Angeles, among others. My first experience with teaching was in 1974. At that time, I taught people with doctoral degrees. The type of education I had at the time was the education that is passed from parents to their children, not the education you get in a classroom. It was the practical type of education," she said, in a personality interview with NewsAcross.com.
According to her, the proudest achievement in her life was when she was identified and invited to Italy by the Italian government in 2000 to train young Nigerian sex workers as to how to use their hands to engage in more creative ventures in order to stop the prostitution they were engaged in.

The young Nigerian females had been recruited by unscrupulous people who promised them better paying jobs in Italy, but only ended up dumping them into prostitution. When the Italian government learned about their story, they thought of a plan that could help solve their problem rather than sending them home, further compounding the situation. Okundaye was recommended to the Italian government by someone who had seen her work and thought that she could help.
When she got to Italy, she taught these ladies skills in craft-making and many of them became self-reliant in no time, allowing them to quit their old 'jobs.' Due to this, in 2006, she was awarded one of the highest Italian national awards of merit by the government of the Republic of Italy, in appreciation of her efforts in using art to address and solve the problems of Nigerian sex workers in Italy.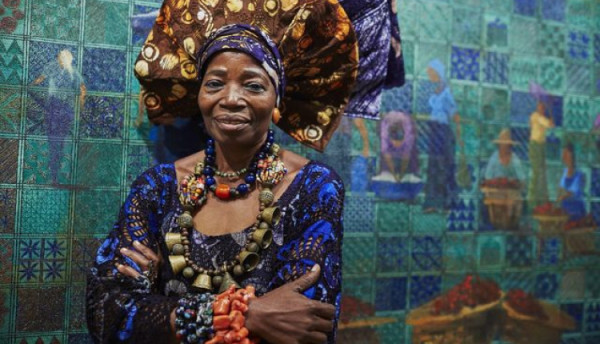 "I come from a family of craftsmen. My parents were crafts people from Ogidi in Ijumu Local Government Area, Kogi State. My life as an artist is something that I was born with. I started weaving at the age of six. I started with weaving different things, including adire, a traditional Yoruba hand-painted cloth design. As a matter of fact, I can say everything that had to do with textile. They taught me how to weave, using a little calabash. Gradually, I graduated to using bigger materials," she recounted her past proudly.
Back home in Nigeria, many people appear not to know about her unique story. But this is not surprising because Nigerians and Africans in general do not appreciate skills gained from practical ventures.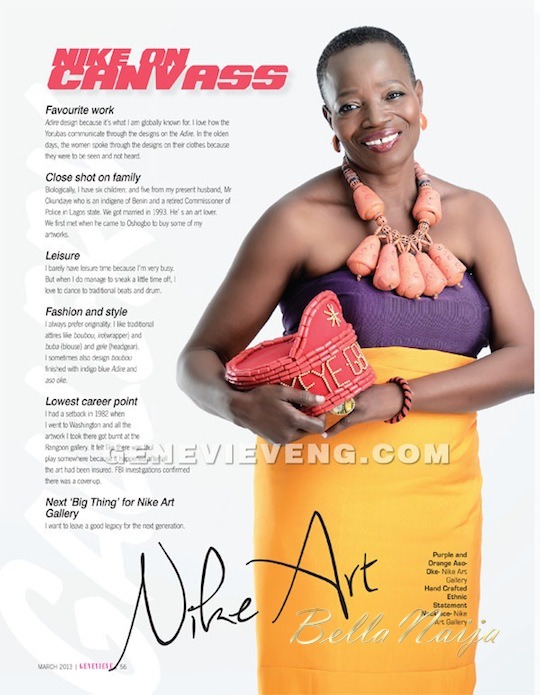 Her story is a huge success on her personal life and she has shared what she has with other nations in Europe and the US. African governments can also learn from her story, though. Education in Africa has been centered only on theory. The practical aspect, which is supposed to be the tool for students to use to survive after graduation, is completely missing. No wonder Africa does not produce anything and always imports everything from abroad.
Practical education that provides instants skills to individuals is the main catalyst for development in any nation. It is time for African governments to restructure their educational system to accommodate practical skills lessons. If they don't, the continent cannot compete with others. For Madam Okundaye, we celebrate her because her story is inspirational and worth emulating.
SOURCE:
http://www.afropunk.com/profiles/blogs/feature-nigerian-woman-who-has-no-formal-education-but-lectures