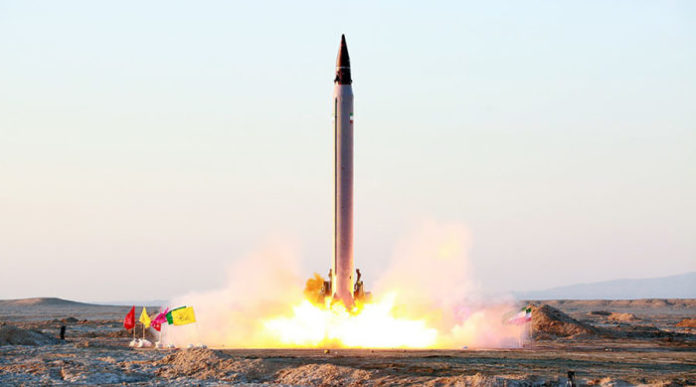 Donald Trump, the United States President, included the Islamic Republic of Iran in the list of the unsafe countries ban that has sparked outrage and condemnation around the world.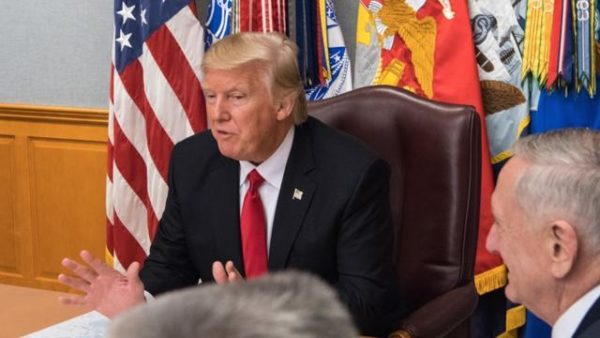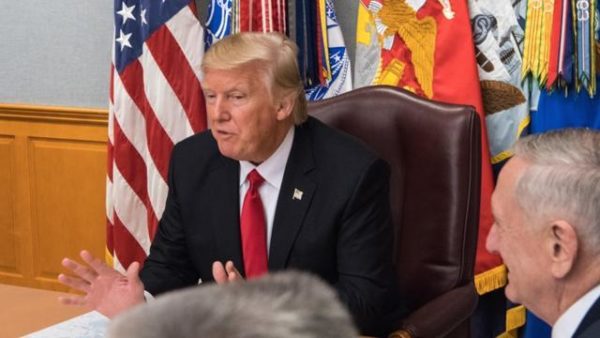 After the ban came into effect, on Monday Jan. 30, Iran tested a medium-range ballistic missile. The test sparked tensions between Washington and Tehran. President Trump imposed fresh sanctions related to Iran's missile program, blacklisting 13 individuals and 12 businesses linked to the country's missile program.
Trump later took to twitter, condemning Iran, sending a strong message to the nation's leaders.
Iran is playing with fire – they don't appreciate how "kind" President Obama was to them. Not me!

— Donald J. Trump (@realDonaldTrump) February 3, 2017
This statement, some observers suggest, is Trump's possible consideration of sending more troops to the Middle East. The United States Defense Secretary James Mattis also added to the increasing tensions, saying Iran is the single biggest state sponsor of terrorism in the world. These statements coming from Washington prompted an aggressive response from Tehran's officials.
Iran's Supreme Leader, Ali Khamenei, responded by dismissing Trump's warning, saying this isn't the first time an inexperienced leader of the United States has threatened Iran, urging his country to do all it could to enhance its security.
Iran's Foreign Minister Javad Zarif also tweeted that Iran is "unmoved" by the warnings. "We'll never initiate war, but we can only rely on our own means of defense."
In another tweet, Zarif said Iran "will never use weapons against anyone, except in self-defense. Let us see if any of those who complain can make the same statement."
Meanwhile, amid these heated exchanges, Iran is preparing itself for the worst. Iran has confirmed again that it has conducted missile and radar tests. The country's secret military – the Revolutionary Guards – has vowed to fire "roaring missiles" if the country is threatened.
Iran unmoved by threats as we derive security from our people. We'll never initiate war, but we can only rely on our own means of defense. pic.twitter.com/TxlSEL8rjj

— Javad Zarif (@JZarif) February 3, 2017
The latest military exercise took place in Semnan Province on Saturday, Feb. 4. The Revolutionary Guards said the drills took place to showcase the power of Iran's revolution and to dismiss the sanctions imposed by Trump.
The Iranian state news agency quoted a high profile member of the Revolutionary Guards as saying that the drills are aimed at testing home-made missile systems, radars, command and control centers, and cyber-warfare systems.
The Revolutionary Guards said in a separate official statement, that if Iran's security is threatened, the country won't hesitate to retaliate. The head of the Revolutionary Guards' aerospace unit, Brigadier General Amir Ali Hajizadeh, told Tasnim news agency "We are working day and night to protect Iran's security. If we see [the] smallest misstep from the enemies, our roaring missiles will fall on their heads."
Iran has one of the largest missile programs in the Middle East. In December 2016, the country held a military exercise to showcase its defense systems, including radars, anti-missile defense units, and short and medium-range missiles.
Israel considers these Iranian military activities as a national security threat. The Trump administration is pro-Israel, and is currently proposing to move the United States embassy from the city of Tel Aviv to Jerusalem—a city considered by many nations as illegal, to be called the capital of Israel, due to the dispute with Palestine. This action, if occurring, would soon see the United States recognize Jerusalem as the legitimate capital of Israel, heightening further tensions between the Israelis and the Palestinians.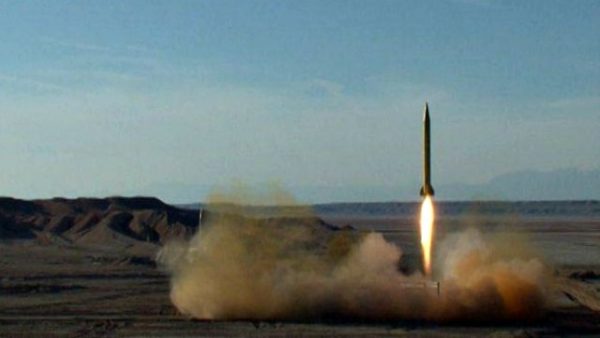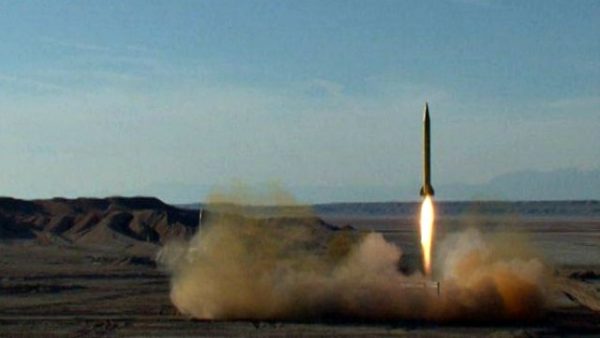 Before Obama left office, his administration reached a historic agreement with Iran. The agreement was supported by other world powers, stipulating that Iran would curb its nuclear potential significantly (but not entirely), reducing the number of its centrifuges by two-thirds. The deal also obliged Iran to cut its uranium enrichment program below the level necessary for bomb-grade material, with the country's authorities agreeing to reduce its enriched uranium stockpile from around 10,000kg to 300kg for 15 years.
In exchange, the United States lifted long-standing sanctions against Iran. Iran also freed some United States citizens who were detained in the country for spying. Obama's administration seemed to have calmed tension to an unprecedented low level between Washington and Tehran since the Iranian Revolution in 1979.
In 1979, the Pahlavi dynasty under Mohammad Reza Shah Pahlavi, who was supported by the United States, was overthrown by the Grand Ayatollah Ruhollah Khomeini.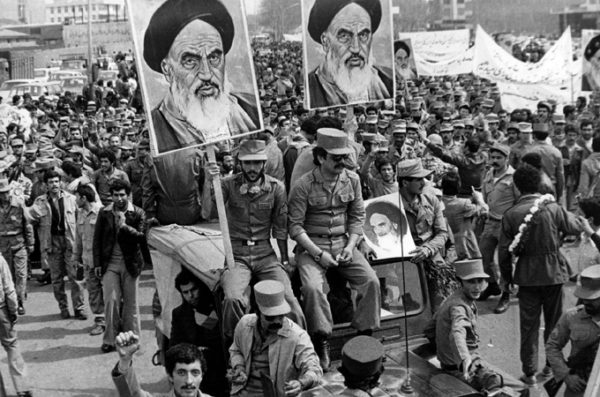 The country thereafter approved a theocratic-republican constitution, making Ruhollah Khomeini the Supreme Leader of Iran. This event put the United States at odds with Iran until Obama acted to calm the tensions. However, judging from Trump's reactions towards Iran, it's likely the country will return to its past position with the nuclear nation, due to influences from Israel. Israel fears Iran more than any country in the Middle East, due to Iran's military prowess.
---
This article (Iran Calls Trump's Bluff: Tests Missile Systems While Vowing to Fire 'Roaring Missiles' if Threatened) is a free and open source. You have permission to republish this article under a Creative Commons license with attribution to the author and AnonHQ.com.
---
Supporting Anonymous' Independent & Investigative News is important to us. Please, follow us on Twitter: Follow @AnonymousNewsHQ