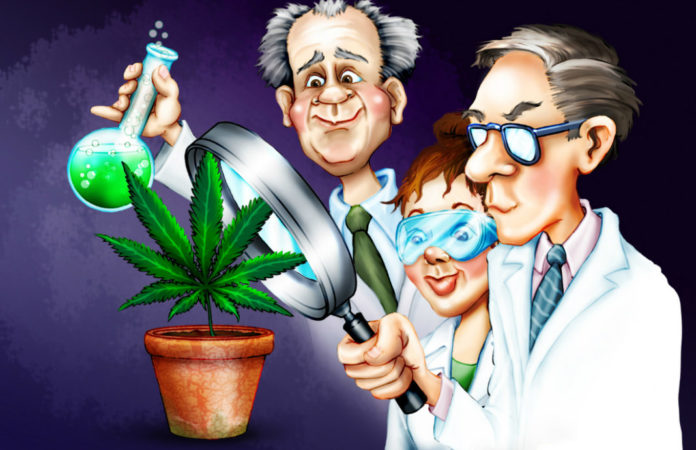 Cannabis has been making a lot of noise lately. In November 2016, Australia became the first entire continent to legalize cannabis (the first country to fully legalize cannabis is Uruguay). In January 2017, Germany legalized medical cannabis allowing patients with "exceptional cases" to get a cannabis prescription from their doctor as well as a refund for the upfront cost of cannabis from their health insurance. This spring, Canada is set to legalize the personal use of cannabis.
In recent years, support for cannabis legalization in the United States has reached a tipping point. According to surveys from Gallup, support for legalization has risen from 31% in 2000 to 60% in 2016. 28 states and Washington D.C. allow cannabis for medical purposes.
United Kingdom Allows the Use of Charlotte's Web CBD Oil https://t.co/nTbypmd81G #stoptheseizures #cannabiscures pic.twitter.com/rLKbYrXftR

— CannaFacts (@CannaFactsByNMJ) January 21, 2017
There is evidence that cannabis oil destroys cancer, cures severe epilepsy, treats muscle spasms caused by multiple sclerosis, and saves lives. The National Cancer Institute has admitted cannabis oil kills cancer cells. Likewise, the National Institute on Drug Abuse has also admitted cannabis kills cancer cells and shrinks brain tumors.
As it stands, cannabis is classified as a Schedule I drug by the Drug Enforcement Administration (DEA) because it is considered to have "no medicinal value" to the public. Last December, the DEA clarified that all marijuana extracts, including CBD, are Schedule I controlled substances alongside heroin and LSD.
No medicinal value? Seriously?
There are over a 100 peer-reviewed studies, prominent medical organizations, and major government reports, which all combine to prove that marijuana is safe and effective in treating many serious ailments, including cancer. In fact, they claim, eating raw cannabis can help prevent health issues from arising altogether — without psychoactive effect.
Then why does Big Pharma lobby against cannabis legalization? Because eating raw cannabis helps prevent health issues from arising altogether — without psychoactive effect. Because at least five prescription drugs could be replaced by cannabis — which will immediately render obsolete the gamut of pharmaceuticals that make the drug barons (and lawmakers) filthy rich.
@CannabisGB @SmashCancer major pharma buys out cannabis specialist for $66B – seems odd as they deny any health benefits #cannabiscures https://t.co/EZnlZ4M58Z

— Woody (@woodytgc) January 21, 2017
Here's the list of more than 100 peer-reviewed studies for you to peruse at your leisure:
Cannabis kills tumor cells
Uterine, testicular, and pancreatic cancers
Brain cancer
Mouth and throat cancer
Breast cancer
Lung cancer
Prostate cancer
Blood cancer
Skin cancer
Liver cancer
Cannabis cancer cures (general)
Cancers of the head and neck
Cholangiocarcinoma cancer
Leukemia
Cannabis partially/fully induced cancer cell death
Translocation-positive rhabdomyosarcoma
Lymphoma
Cannabis kills cancer cells
Melanoma
Thyroid carcinoma
Colon cancer
Intestinal inflammation and cancer
Cannabinoids in health and disease
Cannabis inhibits cancer cell invasion
RELATED:
Cannabis Cures Diseases: Here's Why Medical Marijuana Should Be Made Legal
50-Year-Old Man Cures Lung Cancer With Cannabis Oil, Stuns CBS News
More Evidence: Marijuana Causes Cancer Cells To Commit Suicide
---
This article (More Than 100 Peer-Reviewed Studies Conclude: Cannabis Cures Cancer) is a free and open source. You have permission to republish this article under a Creative Commons license with attribution to the author and AnonHQ.com.