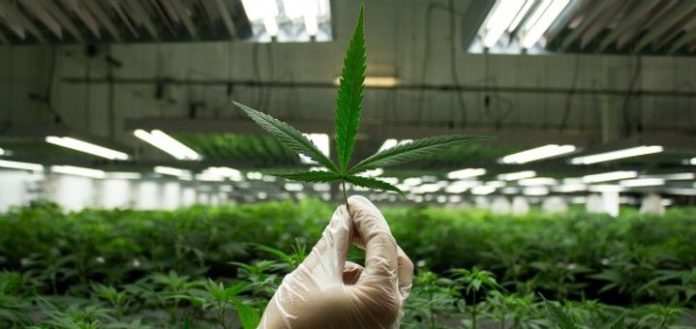 The 66 million-dollar merger between Monsanto and Bayer has a lot of people watching. The potential legalization of marijuana also has a lot of people watching, including the CEOs of Monsanto and Bayer…and George Soros.
The merger, as reported time and again is the largest agricultural merger of all times. The Bayer-Monsanto merger will result in a 29 percent ownership of the global seed market and a quarter of the pesticide market. If you throw in the other giants DuPont and Dow with their own merger and Syngenta, 64 percent of the world's pesticides and seed market are controlled by these three corporations alone.
The monopoly on our international agriculture has been a hot topic for debate. Monsanto continually proclaims their innocence, while the world protests accordingly.
Now, with the latest tug-of-war debate about the legalization of marijuana – even if just for medicinal purposes – has piqued the interests of the Bayer-Monsanto conglomerate.
And not surprising…
Predictions are being made: the takeover of the marijuana industry is a likely business step. Evidence points to several things, including Monsanto's business relationship with Scott's Miracle-Gro who are attempting to permeate the marijuana market.
Jim Hagadorn, the CEO of Scott's Miracle-Gro has stated the company's intentions to shell out up to 500 million to buy the marijuana industry. But the Monsanto affiliate is just the tip of the iceberg…
The Bayer-Monsanto-GW Pharmaceuticals Connection…
Bayer has strong connections to a UK-based company, GW Pharmaceuticals, who grows cannabis for its compounds that are then used for medicinal purposes. Bayer helps sell some of GW Pharmaceuticals' products, including a pricy cannabis spray called Sativex, used to treat multiple sclerosis. They also have Epidiolex in the pipeline, just waiting for FDA approval.
The corporate takeover of the marijuana industry is set to take flight, just as soon as the citizen finishes all the hard work for them.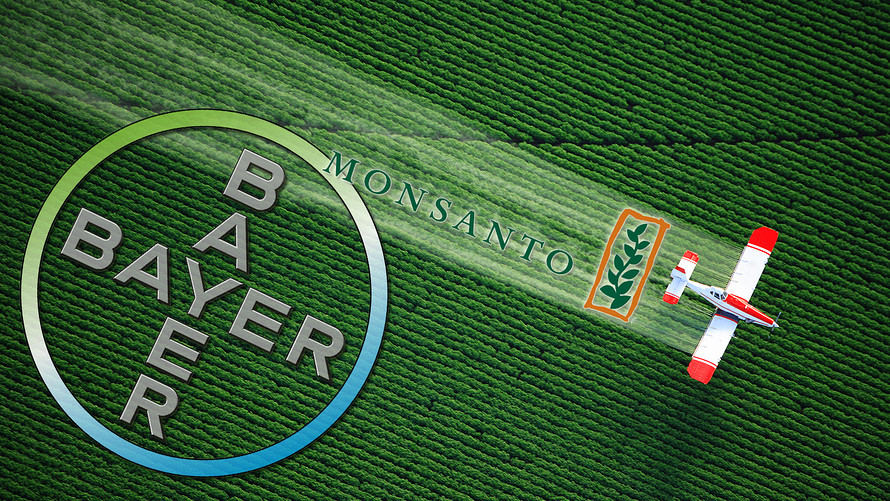 It wasn't that long ago, 2 years in fact, that Monsanto was rumoured to have pushed for the legalization of marijuana in the United States. Rumour was that George Soros (see below) also helped to have the drug legalized in Uruguay (as an experiment), and thus, paved the way for a GMO strand of the plant to be legally patented and produced.
Fast forward today, and only this week Monsanto has created their first GMO strain of marijuana in St Louis. Making the announcement on Jan. 23, many scientists and leaders have not only welcomed this news, they believe this is the 'push' that the United States needs [from an agribusiness giant] to legalize what the DEA classes as a Class 1 Scheduled drug – the same class as heroin, LSD and ecstasy.
Lawyer and marijuana law specialist, Edmund Groensch, of the Drug Policy Alliance admitted to the benefits of Monsanto's involvement. "A major player as Monsanto could bring confidence within government and towards investors in the market if it were to own a large part of the exploitable lands and commercial products."
Although nothing further has been released from Monsanto, the patented GMO marijuana is set to loosen laws, considering their hefty influence in Congress.
But not all is good in the legalization of marijuana…
The George Soros-Monsanto-Bayer Partnership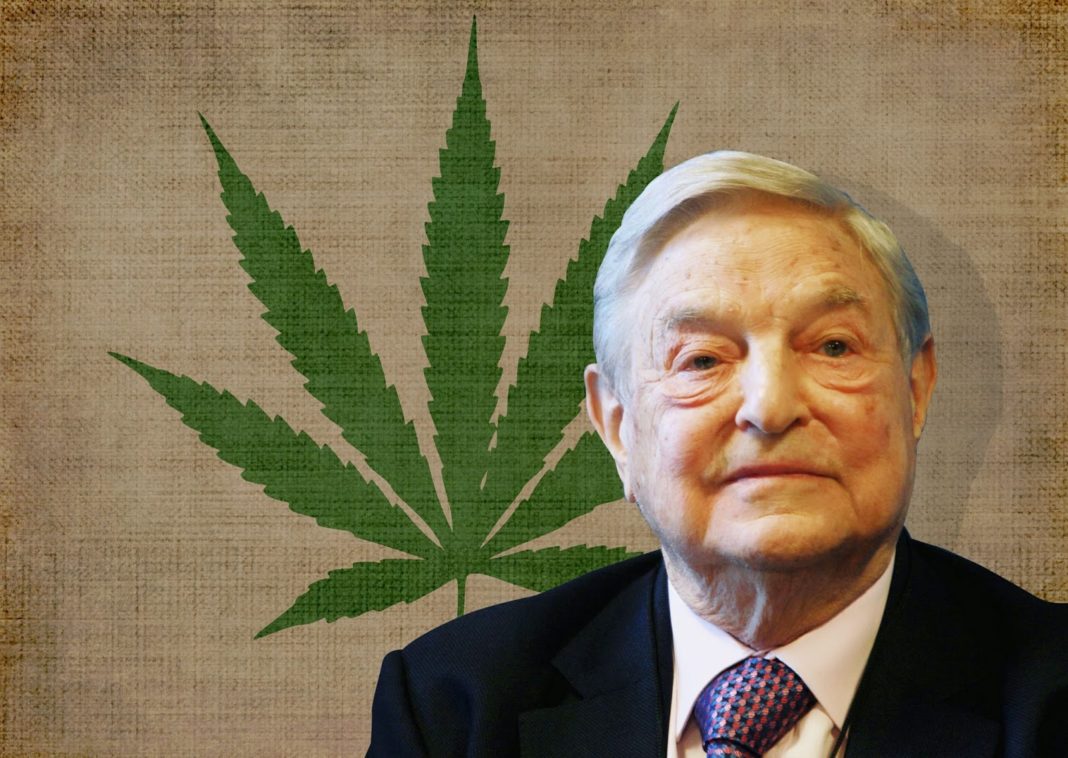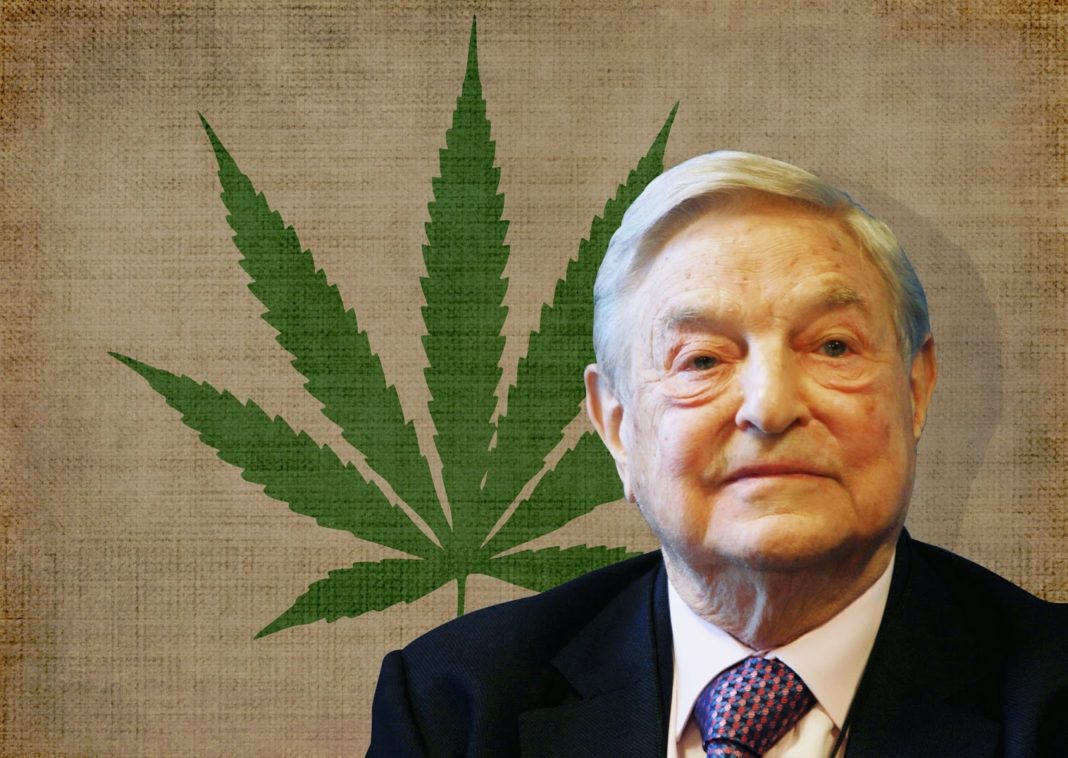 Let's start with The Washington Times 2014 report:
"Through a network of non-profit groups, Mr. Soros has spent at least $80 million on the legalization effort since 1994, when he diverted a portion of his foundation's funds to organizations exploring alternative drug policies, according to tax filings."
It goes on to list the $4 million that Soros was recorded as donating to the Drug Policy Alliance from his Open Society Foundation (which has recently come under scrutiny in Hungary, Macedonia and Russia – read here), and also donating on a yearly basis to the American Civil Liberties Union (ACLU) who "in turn funds marijuana legalization."
Since 1994, Soros has spent around $80 million in his effort to legalize marijuana, according to tax filings.
It has been reported that George Soros waged a campaign to see Uruguay legalize marijuana. And in 2014, that's exactly what happened. Uruguay became the first nation in the world to regulate production, sale and consumption of the drug, and Soros was openly behind the push.
In 2010, from Soros himself he stated that to legalize marijuana in California was a huge step forward. "The mere fact of its being on the ballot has elevated and legitimized public discourse about marijuana and marijuana policy in ways I could not have imagined a year ago."
Soros also has a large stake hold in Monsanto (along with Vanguard and BlackRock), purporting to perhaps being the largest with a $312 million interest in the company (897,813 shares as of 2010). Some say it was as high as $500 million in 2016.
The Ultimate and Very Interesting Connection
The interesting connection between the players mentioned above is made by William Engdahl of the European Coalition for Just and Effective Drug Policies:
"In 2003 the German Bayer AG then signed an agreement with GW Pharmaceuticals for joint research on a cannabis-based extract. In 2007, Bayer AG agreed to an exchange of technology with … Monsanto, both according to exchange the results of their research. Thus, Monsanto has discreet access to the work of the cannabis plant and its genetic modification. In 2009 GW Pharmaceuticals announced that it had succeeded in genetically altering a cannabis plant and patented a new breed of cannabis.
"Since the cultivation of cannabis plants in Uruguay is allowed, one can easily imagine that Monsanto sees a huge new market that the Group is able to control just with patented cannabis seeds such as today is happening on the market for soybeans. Uruguay's President Mujica has made it clear he wants a unique genetic code for cannabis in his country in order to "keep the black market under control."
Although legalizing cannabis for medicinal – or heck, even personal – use can benefit society, at what cost does it come? If Monsanto becomes the predominate developer of the public's pot supply, one must ask about consequences.
It appears this has been a long-devised plan and is only now coming into fruition…
---
This article (Investigation: Bayer-Monsanto Set to Take Over Marijuana Industry) is a free and open source. You have permission to republish this article under a Creative Commons license with attribution to the author AnonWatcher and AnonHQ.com.
---
Supporting Anonymous' Independent & Investigative News is important to us. Please, follow us on Twitter: Follow @AnonymousNewsHQ