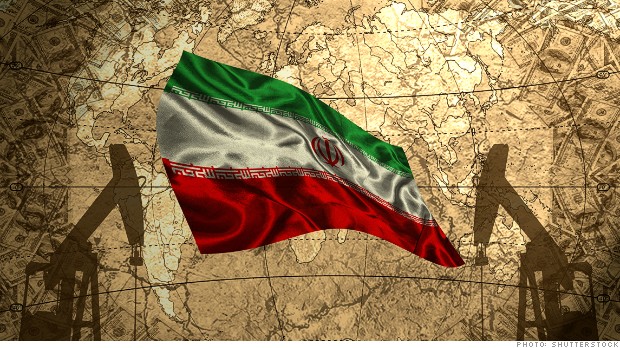 In a move to snub Washington and their petrodollar-Nixon deals of the 1970s, Iran, who has started selling oil again, has asked to be paid in Euros – not USD.
The reports came in early this year, but this week, Iran has started selling their condensate to BP. This follows mid-year deals with the company for their crude. Iran is also said to be in the process of negotiating sales for crude with British companies, potentially shaking up the international arena.
The sales follow the recent lift of sanctions, allowing the nation to restore a grasp on the world market and possibly paving the way for them to return as a top ranking oil producer.
Some say Iran's contribution may equate to some 600,000 to a million barrels per day.
If Iran – a tenuous OPEC member – persists in accepting Euro over Dollar, tensions with Saudi Arabia and Saudi-U.S. relations are likely to increase.
Iran is the last country to sell oil and opt for any currency over the Dollar. Syria was the other nation. "Iran has long attempted to switch to euros or other local currencies for its exports for several reasons including Tehran's deep-rooted animosity toward the U.S.," says Harvard University's Middle East scholar, Majid Rafizadeh.
If anything is to be noted, there has been no shortage of interest from other nations who will happily deal in Euro rather than US Dollar, including from Europe and Asia. Oil prices are now falling on the back of Iran sales. What Saudi Arabia's actions are, and America's in the near future, is anyone's guess.
---
This article (Iran Sells Oil to BP, Euro Preferred Over Dollar) is a free and open source. You have permission to republish this article under a Creative Commons license with attribution to the author AnonWatcher and AnonHQ.com.