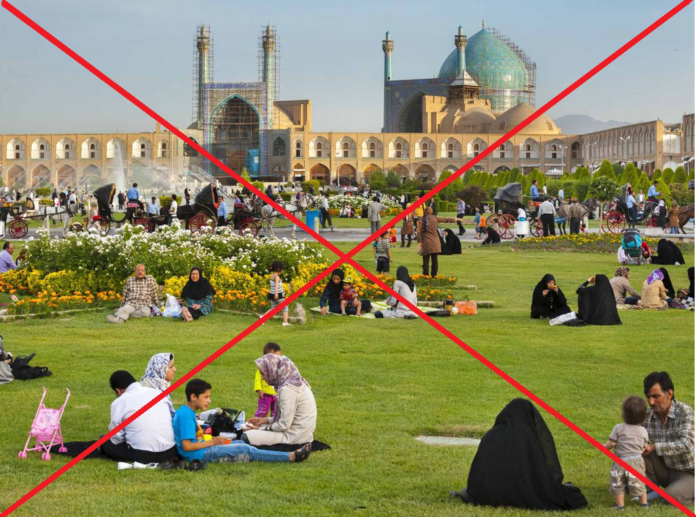 With North Korea in possession of ICBMs capable of reaching the US, and the nuclear warheads to boot (Mutually Assured Destruction, anyone? No?!), we are starting to see a reopening of relations between North and South and a gradual shift in attention back to that good ole' flogging boy of America, Iran.
Yes, that country on General Wesley Clark's prophetic list (a memo which was written days after 9/11) "starting with Iraq, and then Syria, Lebanon, Libya, Somalia, Sudan and, finishing off, Iran." More importantly, that country which as of yet cannot send a ballistic missile to the US's East Coast and which does not, at least apparently, have nuclear weapons.
Indeed, Iran is starting to look a lot like the early days of Syria, Libya… and even Iraq to some extent – fairly stable oil-producing middle-eastern country ruled by dictatorship that is not on good terms with the US and the regional US allies (unlike, say, Saudi Arabia which can get away with Yemeni genocide).
As with Syria and Libya, it erupts into protests that receive copious amounts of media attention as well as strong, even bipartisan, political support from US politicians (see tweets below). This eventually culminates in either full-scale invasion (Iraq), bombardment in support of slave-trading,  genocidal maniacs, I mean rebels (Libya) or indirect supply of rebels with weapons not to be mistaken with ISIS (Syria).
Big protests in Iran. The people are finally getting wise as to how their money and wealth is being stolen and squandered on terrorism. Looks like they will not take it any longer. The USA is watching very closely for human rights violations!

— Donald J. Trump (@realDonaldTrump) December 31, 2017
The Iranian people, especially the young, are protesting for the freedom and future they deserve. I hope their government responds peacefully and supports their hopes.

— Hillary Clinton (@HillaryClinton) December 31, 2017
The unrest began with protests over legitimate problems including high unemployment and food prices (thanks in part to low global oil prices…too many university graduates and US sanctions; though nuclear-related sanctions have been lifted the US has continued to impose new sanctions on Iran), a scenario that mirrors protests that began in Syria and Libya to some extent.
As was observed with those protests though, it seems likely that more aggressive instigators might soon take over – some of those killed in the Iranian protests had apparently been looking to procure weapons. The chaos created could pave the way for foreign "benefactors" to push for regime change – IF it reaches sufficient size. Which is why counter-protests, made of individuals who support the Iranian govt, is played off by the mainstream media as state-sponsored institutions.
And before these protests have even gotten off the ground, the US govt is seeking emergency meetings with the Security Council in New York and the Human Rights Council in Geneva because around 21 people have died so far. If only they were so quick to clamor for human rights for the Yemeni children killed in Saudi school bombings…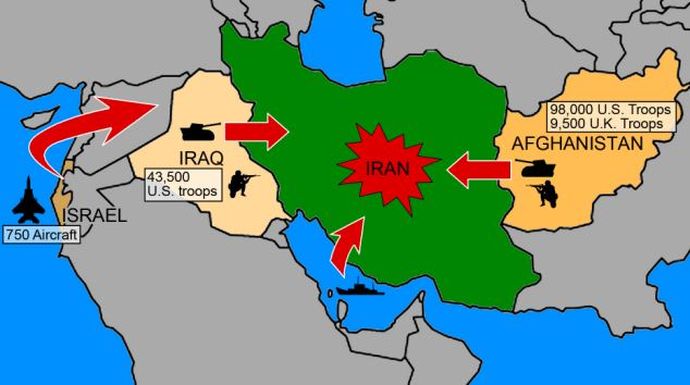 The Iranian Ayatollah has indirectly accused the US, Israel and Saudi Arabia of instigating these protests, and to be fair, the US has had a hand in interfering with Iranian affairs since the 1950s, installing the brutal Shah, right when Iran had the chance at being a democracy. That Iran refused its US-backed puppet government and even went over to the religious tyranny of the Ayatollah seems to have been a slight that the US has never quite forgiven it for.
As for Israel's role, it has been continuously bombing Iranian targets in Syria – while ignoring ISIS. Israeli publication Haaretz recently reported that the US has even given it the "green light to assassinate Iranian General Soleimani"…
And Saudi Arabia recently published an animated video of the Iranian army being completely decimated, its leader captured and its flags destroyed …
All of a sudden there has been a greater amount of attention being directed towards Iran than ever before, and one can't help but wonder if Iran would be the next name on the list to be crossed out…