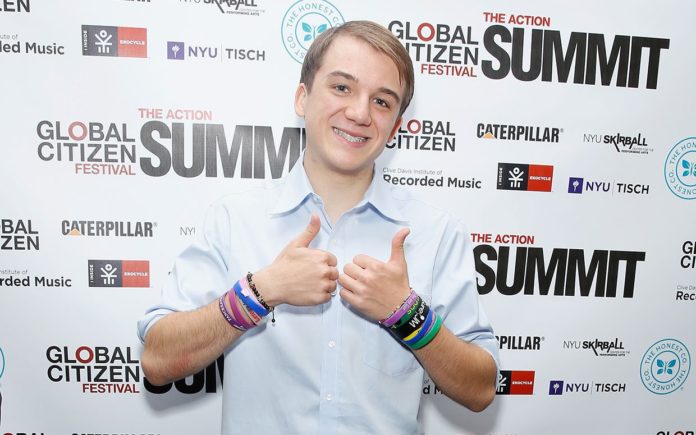 When he was just 15-years-old, Jack Andraka (now 19), a high school sophomore in Crownsville, Maryland, discovered an early detection test for pancreatic, ovarian and lung cancers. He developed a paper sensor that could detect these lethal cancers in five minutes, and for as little as 3 cents. Andraka claims his method is 168 times faster, 26,667 times less expensive, 400 times more sensitive than ELISA, 25% to 50% more accurate than the CA19-9 test, and over 90% accurate in detecting the presence of mesothelin (a suspected cancer biomarker).
He told Parade.com:
"I was motivated by the death of a close family friend who was like an uncle to me. I was 13 when he passed away from pancreatic cancer. Then I went online and found out that 85 percent of all pancreatic cancers are diagnosed late, [at a point] when someone has less than a 2 percent chance of survival. There's really no way of detecting these cancers. So armed with this knowledge, I set out to change the way we diagnose cancer. I just kind of came up with it in my 8th grade biology class while I was reading a scientific article."
In order to get the lab space he needed, Andraka contacted 200 professors at Johns Hopkins University and the National Institutes of Health. He gave the professors a plan, a budget, and a timeline for his project, hoping to receive laboratory help. He received 199 rejection emails before he got a positive reply from Anirban Maitra, Professor of Pathology, Oncology, and Chemical and Biomolecular Engineering at Johns Hopkins School of Medicine.
For his amazing feat, Andraka won the top $75,000 prize at Intel's annual high school science fair in 2012. He was honored as a "Champion of Change" at the White House, and was Michelle Obama's guest during the 2013 State of the Union Address. In 2014, he won the Jefferson Award, the nation's most prestigious public service honor, which acknowledges important contributions from people under the age of 35. Andraka was also named a 2014 National Geographic Emerging Explorer. In 2015, he became an author with the release of his book Breakthrough: How One Teen Innovator is Changing the World.
With the international patent on the technology under his belt, Andraka is trying to get it mass-manufactured and more consumer-friendly. He is hoping to enter clinical trials in the next 2-5 years, and have his paper sensor on the market in the next 5-10 years.