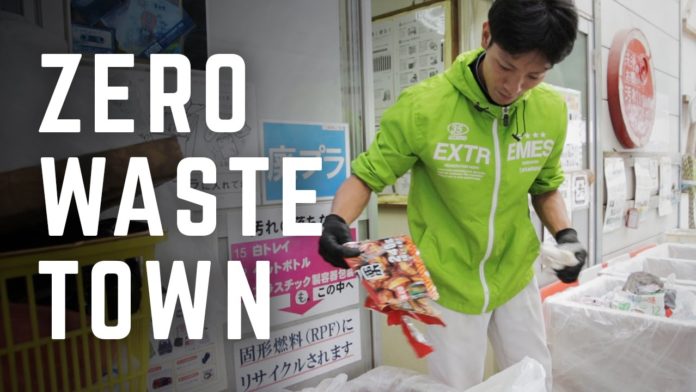 A small Japanese town of Kamikatsu gave up its old practice of dumping trash into open fires. Instead, it adopted a rigorous zero-waste program in 2003, which ensured that 80% of all garbage got recycled, reused or composted, and only 20% went to a landfill. By 2020, Kamikatsu, with a population of just over 1700, aims to recycle or reuse 100% of their waste (in fact the next step is to change their lifestyles to not to produce any waste), and become the country's first 'zero-waste' community by eliminating the use of landfills and incinerators.
How have the residents achieved this incredible feat?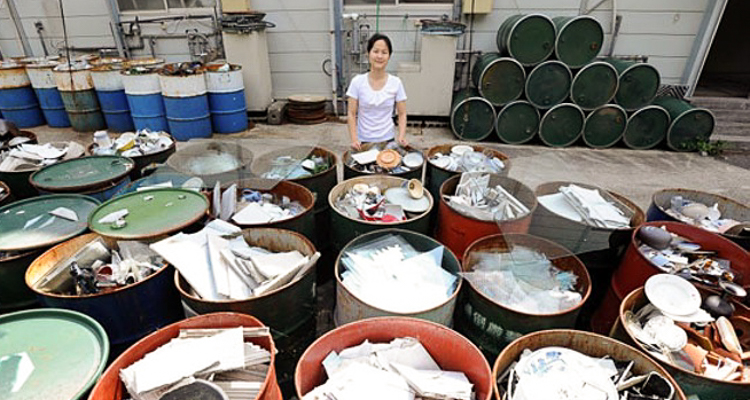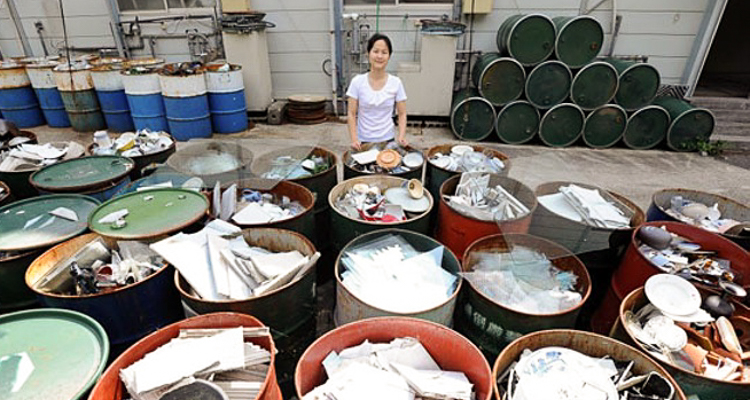 Well, the town has 34 categories of waste separation; all residents wash, clean and meticulously sort their trash into 34 different bins. For example, there are individual bins for newspapers, magazines, cartons, flyers, aluminum cans, steel cans, spray cans, plastic bottles and caps.
There are no garbage trucks in Kamikatsu; residents are responsible for composting at home and taking their waste to the town recycling center. There they separate it into various categories with the help of monitors who make sure that the waste goes into the correct bins. Inside the center, 60 different spaces and boxes are labeled to show where the trash will be recycled, what the trash will be recycled into, and how much that process can cost or earn the community.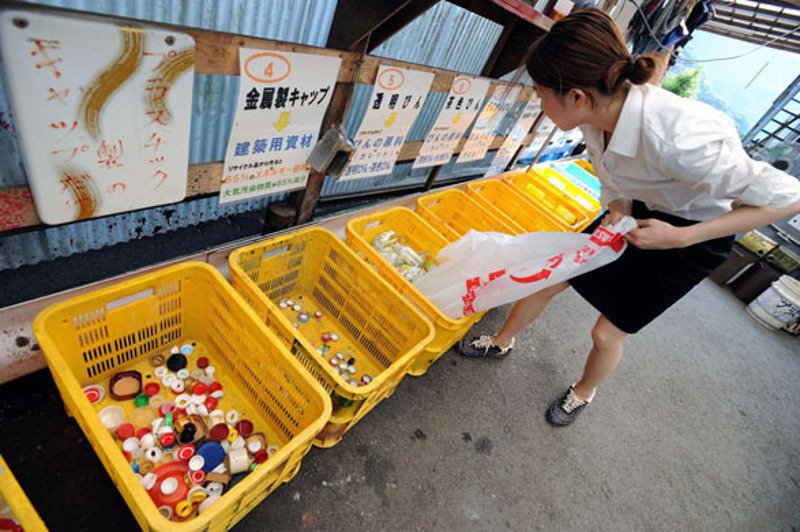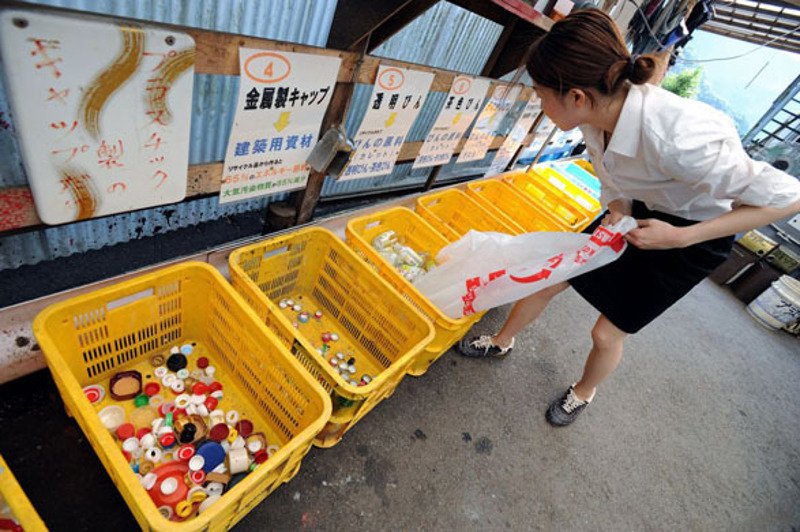 Some items that can still be used, are removed from the trash sorting system. From there they are taken to local businesses, where they are resold or re-purposed into clothing, toys and accessories. Kamikatsu also has a kuru-kuru shop – filled with reusable items taken out of the trash sorting process – where residents can bring in and take used items for free. There is also a factory where local women make products like teddy bears and bags out of discarded items, like old kimonos and fish flags. These facilities are managed by Kamikatsu's Zero Waste Academy.
Residents admit that the program is hard work, that they resisted it in the beginning and that it was challenging to adjust to the new rules at first. Now, however, it's just become part of their everyday routine. Hatsue Katayama, a resident, told Seekers Network, "It can be a pain, and at first we were opposed to the idea. If you get used to it, it becomes normal. Now I don't think about it. It's become natural to separate the trash correctly."