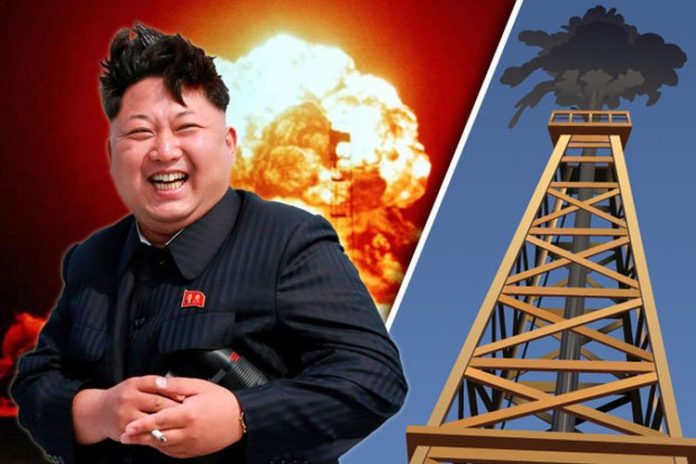 North Korea's self-imposed isolation, weird laws, anachronistic ways, oppressive authoritarian regime, and the tubby tyrant have turned an eccentric country into the butt of international jokes.
Nicknamed the Hermit Kingdom, nearly 24 million citizens live in North Korea with minimal interaction with the outside world. Although pot is legal, spiked hair and sarcasm are banned. Foreign media is also forbidden, along with limited and controlled Internet access, and criticizing the totalitarian state is very much illegal – and so too is owning a Bible. Add to the mix, radio and TV sets that are pre-tuned to government stations that serve Kim Jong-un's propaganda, where economic hardship and famines are censored, and the cause for concern becomes realised. The nation hands out ballots with only one option, maintaining the government's power, and the East Asian nation even bases its calendar on Kim Il-Sung's date of birth: 15 April 1912.
North Korea exercises a "three generations of punishment" policy: which means, if you commit a crime or try and escape its brutal prison camp, your grandparents, parents, and children will be punished. The secretive nation's social system separates everybody into three classes: hostiles, wavering, and core.  There are 28 state-approved hairstyles; in 2015, the communist state ordered young men to model their hairstyle after that of the Supreme Leader, while young women were told to keep their hair bobbed like Kim's wife Ri Sol-ju.
Since Kim's antics have made The Democratic People's Republic of North Korea the world's comedy punch bag, no one seems to take its extravagant propaganda or its denouncement of the U.S. as the root of all evil in the Western world, seriously. Its arrogance and self-proclaimed world supremacy, along with its threat of a nuclear strike on the White House if the U.S. ever threatened its sovereignty, seems to be no cause for concern.
However, it is time the West changed its mindset.
Remember The Interview, a 2014 American political satire spy comedy about an assassination attempt on Kim Jong-un? The spoof sparked a real-life threat from North Korea, and a huge cyber-attack on Sony Pictures Entertainment by the Guardians of Peace, a group of hackers.
As a result, Sony Pictures' computer network was hacked. 100 terabytes of data, copies of five films, personal information of employees, internal emails, and social security numbers of celebrities were stolen and released. The salaries of Sony's highest paid executives, along with the paychecks of the cast of The Interview, were also revealed. The FBI later confirmed that North Korea was behind the hack that cost Sony as much as $100 million.
If North Korea can bring down one of the biggest corporations in the world, there is every reason to start taking its nuclear threats more seriously.
It's easy to laugh at a country run by a fat brat with a ridiculous haircut. However, the West shouldn't forget: behind North Korea's ludicrous laws and propaganda is a country that is using terror tactics to control the public. It's a country that brainwashes its citizens to live and die for the state; a country that has turned its terrifying nation into an army-in-waiting, ready to pounce on the West. This laughing stock of a nation also supposedly has the fifth-largest army in the world, and is rapidly developing its nuclear weapons program with no care for international consequence.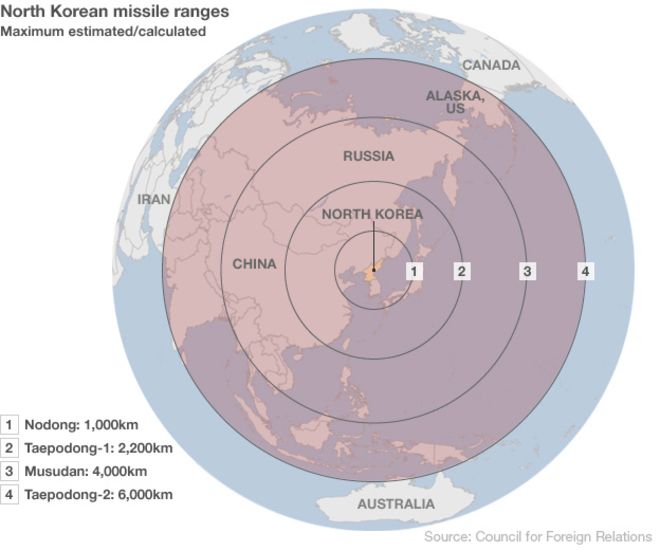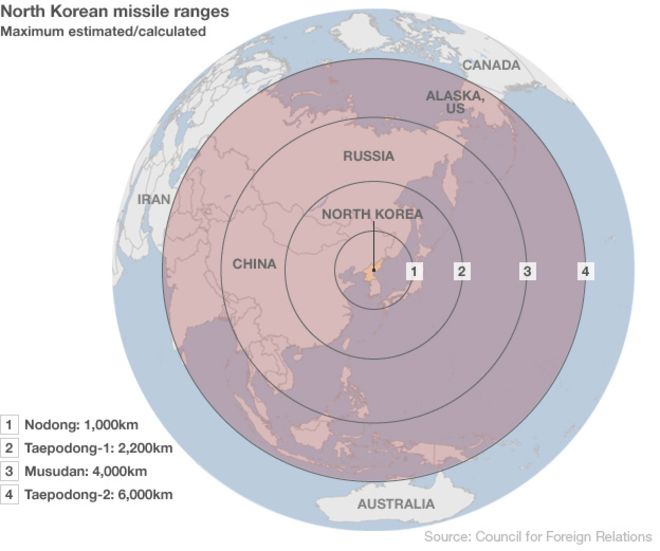 In recent years, Pyongyang has warned of a preemptive nuclear attack on the U.S. if it sees Washington is planning to target North Korea. In September 2016, the country conducted its fifth nuclear test – the most powerful in the history of its nuclear program. In October, North Korea condemned joint military exercises conducted by Seoul and Washington in the East Sea, seeing them as a show of force against its own display of nuclear power.
Insisting the 'Korean peninsula had reached the brink of a war,' North Korea vowed to attack the U.S. after branding the American President, Barack Obama, as 'the chieftain of war.'
Pyongyang warned:  "If the aggressors and provocateurs dare mount a preemptive attack on the DPRK, they will not be able to escape a merciless, nuclear retaliatory strike of justice."
Robert Gates, the former U.S. Defense Secretary, had warned way back in 2011 that North Korea was within five years of being able to strike the continental United States with an intercontinental ballistic missile. The country is now capable of mounting nuclear warheads on ballistic rockets; with enough weapons-grade plutonium to make six nuclear bombs, it is a ticking time bomb you can't afford to laugh off.
Don't forget too, that North Korea has also discovered oil worth $31 billion in its own backyard, which it could use to plunge the world into nuclear war.
"Any time a nation threatens preemptive nuclear war, there is cause for concern. North Korea is no exception, with its shift in rhetoric from accusing the U.S. of imagining a North Korean ballistic missile threat, to vowing to use its ballistic missile capabilities to strike the continental U.S.," cautions Andrea Berger, a Research Fellow in Nuclear Analysis Programme at the Royal United Services Institute for Defence and Security Studies in London.
https://www.youtube.com/watch?v=Trtv3pRTk_U
---
This article (The Joke is on the West: North Korea's Nuclear War Threat is Real) is a free and open source. You have permission to republish this article under a Creative Commons license with attribution to the author and AnonHQ.com.
---
Supporting Anonymous' Independent & Investigative News is important to us. Please, follow us on Twitter: Follow @AnonymousNewsHQ