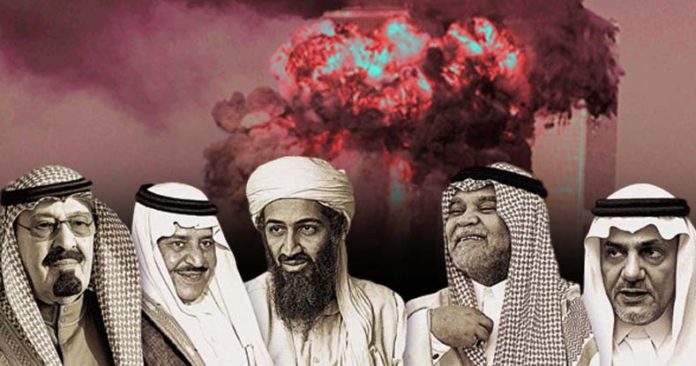 What does IRAN have to do with September 11th? Not much, unless that is you're a US judge. Iran of all countries has been ordered to pay over 10 billion dollars in damages to families of victims who died in the 2001 attack. This same judge, US District Judge George Daniels, had also cleared Saudi Arabia of its involvement in the attack  in September, last year.
Recently, on the 10th of March 2016, the 3,000 families of the September 11 attack victims have themselves appealed the judge's decision, requesting that Saudi Arabia be restored as the defendant in the lawsuit.
The attorney who represents the families, Jerry Goldman, said in a statement that "in light of the quality and quantity of material submitted, we believe that the plaintiffs have demonstrated that the Kingdom of Saudi Arabia committed acts on U.S. soil that were instrumental in the planning and execution of the 9/11 attacks."
Judge Daniels had previously claimed that the lawsuit lacked sufficient support and that Saudi Arabia was protected by sovereign immunity- but not Iran, apparently, because Iran isn't a sovereign country and there's lots of evidence that they committed… wait a minute.
Most of the hijackers were in fact Saudi citizens: 15 of the 19 terrorists were Saudis, while two came from the UAE. Egypt and Lebanon contributed one each.
None of the hijackers were Iranian.
"I never heard about this ruling and I'm very much surprised because the judge had no reason whatsoever to issue such a ruling… Iran never took part in any court hearings related to the events of September 11, 2001," Hossein Sheikholeslam, senior aid to Iran's parliamentary speaker, told Sputnik. "Even if such an absurd and ridiculous decision has been made, the charges simply hold no water because Iran has never been mentioned at any stage of the investigation and the trials that followed."
Why was Iran found guilty where Saudi Arabia was found innocent? Apparently Iran did not bother to defend itself against claims that it was responsible for the attack.
Allegations against Iran include the claim by the September 11th Commission that Iran had supported Hezbollah which in turn provided "advice and training" to Al-Qaeda members. It should be noted that Hezbollah is a Shiite group while Al-Qaeda is a Sunni one.
The Commission had also found no evidence to indicate that Iran was even aware of the planned September 11th attack.
Even President George W. Bush has astutely pointed out that "there was no direct connection between Iran and the attacks of September 11."
On the other hand, though the head of the Sept 11th Commission claims that there is no evidence of Saudi Arabia's link to the attack, it should be noted that the Commission had concluded that Al-Qaeda had "fertile fund-raising ground in Saudi Arabia."
A convicted September 11th co-conspirator, Zacarias Moussaoui, had also testified that  Saudi Arabia's royal family had financed al Qaeda in the years just before terror attacks.
Bob Graham, chairman of the Senate Select Committee on Intelligence at the time called for the 28 pages of a report released by the Senate and House intelligence committees  to be made public. He claims that the pages prove that Saudi Arabia was "the most responsible for that network of support."
"The 28 pages primarily relate to who financed 9/11, and they point a very strong finger at Saudi Arabia as being the principal financier," he said to ABC News.
"The people who committed those terrorist attacks were neither friends nor allies of Iran," said Iran Press Editor-in-Chief Emad Abshenas.
"They were our sworn enemies, members of Al-Qaeda, which considers Iran as their enemy. Fifteen out of the 19 terrorists were Saudi citizens, which happens to be America's best friend. The remaining four terrorists lived in Saudi Arabia and enjoyed Saudi support. Therefore the perpetrators of the 9/11 attacks had nothing to do with Iran."
It turns out that although it would be difficult to penalize Iran for its "involvement", there is a stash of frozen Iranian funds that might be tapped on to repay the victims of September 11th.
Sources: The Free Thought Project, RT, CBS News, BBC, NY Post, PBS, ABC News Fact Check
---
This article (Judge Who Cleared Saudi Arabia Orders Iran To Pay $10B To Sept 11th Victims) is a free and open source. You have permission to republish this article under a Creative Commons license with attribution to the author(CoNN) and AnonHQ.com.