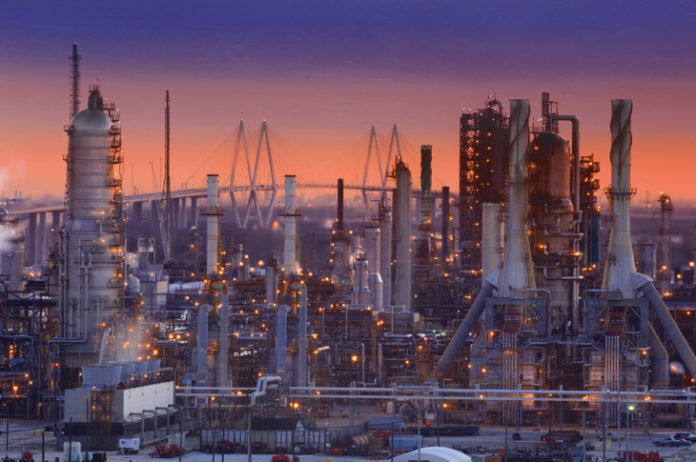 By Brianna Acuesta for trueactivist.com
Though it's actually a huge victory for Texans and anyone living near a refinery or chemical, olefins or plastics plants, this order by U.S. District Judge David Hittner is being celebrated primarily by environmentalists because of the message it sends to energy giants around the world.
In a landmark decision that is believed to be the biggest civil penalty ever imposed in an environmental citizen suit, Judge Hittner took a second look at the case, in which he initially ruled in favor of ExxonMobil, and deemed the corporation to be at fault.
The case was brought forth by the Sierra Club and Environment Texas, who represented the citizens in the surrounding area and alleged that ExxonMobil had emitted more than 8 million pounds of hazardous chemicals and other contaminants from its Baytown complex than is allowed by state and federal law, as well as clean air permits. The claim was that these emissions spanned a five-year period and originated from the complex, which is just 25 miles from Houston.
The federal Clean Air Act allows citizens to sue the federal government for violations of emissions standards and limitations, which is what encouraged citizens to go after corporate giant ExxonMobil.
"This ruling shows how crucial the citizen enforcement provision of the Clean Air Act really is for Texas residents," Luke Metzger, director of Environment Texas, said in a statement. "It means that private citizens victimized by the world's biggest polluters can get justice in the American court system, even when government regulators look the other way."
Though the judge originally ruled in favor of ExxonMobil back in 2014, citing that only a tiny faction of the emissions were bad enough to warrant legal action, the conservative-leaning 5th Circuit Court of Appeals sent the case back to him "for assessment of penalties based on the correct number of actionable violations." That was last May, and after careful consideration, Hittner slammed the $19.9 million fine, plus the plaintiff's attorney fees, on ExxonMobil for a combined total of 16,386 days of violation of the federal Clean Air Act at its refinery and chemical plant.
In the 101-page ruling, Hittner even agreed with environmental groups that ExxonMobil had saved approximately $14.2 million by not complying with the rules of the clean air act, thereby making money off of purposely violating the regulations. Of course, ExxonMobil disagrees with the decision and has said that they plan to pursue other options, "including appeal of the court's decision," according to the Texas Tribune.
This isn't the first time that civil suits have been brought against Texas energy corporations and won, but it's certainly the largest fine given to the giant. Lax enforcement of the rules regarding air pollution can be traced back to donations to elected officials from these companies and some conservative-leaning judges who believe in traditional energy and cutting corporations some slack. This decision could be a game-changer going forward, as it shows that it doesn't pay to cut corners in Texas.