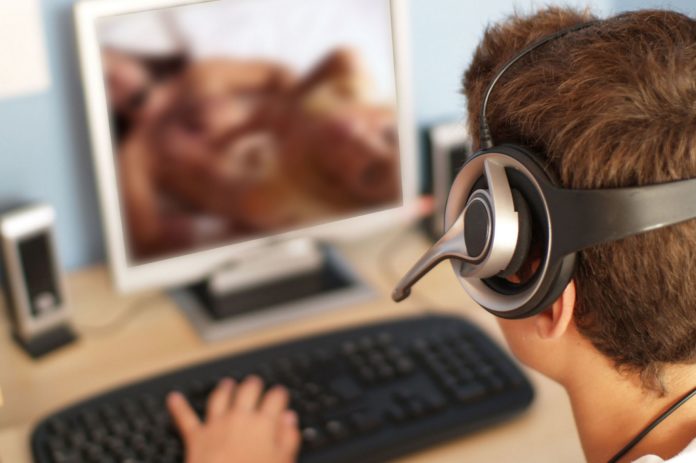 Danish sexologist Christian Graugaard of Aalborg University wants schools to show students porn so that they can distinguish between real-life healthy sex and hardcore porn films.
"Instead of having sex education be boring and technical, where you roll a condom onto a cucumber, I'd rather have us educate our children to be critical consumers who see porn with a certain distance and reflection," Graugaard told the public broadcaster DR.
Studies show that up to 99 % of teenage boys and 86 % of teenage girls in the Nordics have seen porn; therefore Graugaard doesn't want the next generation to replicate what they see in hardcore porn films as it is a "recipe for broken necks and disappointment" because their own sex life will unlikely to mirror that of what they see online.
"My proposal is to critically discuss pornography with 8th and 9th graders [age 15 – the legal age of consent in Denmark – and 16 respectively] as part of a sensible didactic strategy, carried out by trained teachers. We know from research that a vast majority of teenagers have seen porn at an early age – so it's not a question of introducing youngsters to porn. We should strengthen their ability to distinguish between the media's depictions of the body and sex and the everyday life of an average teenager," he told The Guardian.
The students seem positive about the suggestion. "I think you could get something out of it – for example the difference between real love between two people who have sex and hard porn and orgies from the US," ninth grade student Anders Kaagaard told DR.
Denmark lifted a ban on pornography in 1967 and two years later, became the first country in the world to completely legalize it. Today, 3/4 Danish men and 1/3 Danish women watch porn. Sexual education has been mandatory in Denmark since 1970, and some schools do have porn as part of their sex education curriculum.
But Graugaard wants to include porn in the official curriculum all over the country. "It's important that education meets certain quality standards all over the country, that teachers are well trained and that up-to-date methods are constantly developed," he added.