In 2014, the UK was hit with a series of child sex abuse stories, many of which are believed to be intertwined. It is being described by some as the biggest scandal in the UK of modern times. Many people in powerful positions have been accused, from celebrities, the social services, the police, politicians, and even employees of the Royal Family.
Two whistleblowers who were believed in possession of significant evidence relating to some of the sex abuse cases have turned up dead. Labour MP, John Mann, has demanded the government reopen an investigation into these deaths.
One of the whistleblowers was council official, Bulic Forsythe. Forsythe had pledged to expose a pedophile ring involving a minister in the Blair administration. He had informed a witness that he believed children were being assaulted by the Labour politician at a children's care home he often frequented. Three days later, Forsythe was found in his flat, violently beaten and burned.
According to reports, "an assassin burst into Mr. Forsythe's home in Clapham, south London, in February 1993 and smashed his skull with a heavy weapon." Afterwards the killer set the flat on fire, and escaped. A neighbor of Forsythe's reported seeing what looked like government officials removing files from Forsythe's home the day before.
In the months before Forsythe's death, he had informed colleagues at Lambeth Council he was about to expose child sex abuse on council premises. He claimed to have evidence properties were being used to make pornographic films. A later internal council report detailed allegations of rape and sexual assault, implicating senior Lambeth officers, as well as politicians and police.
The other whistleblower, a caretaker from Lambeth, perished in an arson attack as well, several year beforehand.
"Bulic Forsythe had significant information in relation to child abuse. He went to the police at the time and got nowhere. What I want to see is both those suspicious deaths reinvestigated because what links them together were people who in essence were blowing the whistle on child abuse," Mann told Sky News. The two men's deaths were "undoubtedly linked to child abuse and potentially linked into the wider scandal."
Mann believes more ex-Special Branch police officials would step forward with additional information if they weren't being blocked by the Official Secrets Act. He believes they can provide valuable information about a particular child sex ring involving powerful Westminster elite figures throughout the 1970's and 1980's.
"There are former police officers, especially Special Branch officers, some of whom have contacted me, who do have significant information, and, if the official Secrets Act restrictions are lifted on them, [they] will be far more willing to come forward and divulge that information," Mann stated.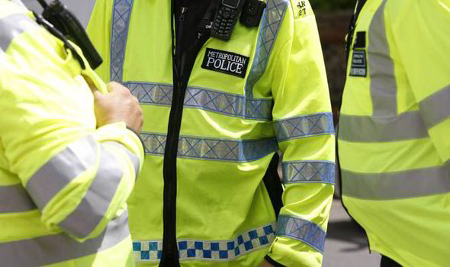 It has been revealed that Metropolitan Police are investigating the suspected murder of three boys in relation to the Westminster pedophile ring which took place throughout the 1970's and 1980's. One of the surviving victims of the pedophile ring, known only as "Nick", claims he saw a boy strangled to death by a Conservative MP during a dark sex game.
"A key turning point was we ran a story on two abuse survivors who talked about being sexually abused as boys by MPs and other VIPs at Dolphin Square [a luxury apartment complex] and other locations," stated Mark Watts, the editor of Exaro. "That led the police again to contact us and ask to speak to these two survivors and again we passed on the request."
Britain's Home Secretary, Theresa May, announced an inquiry into organized child sex abuse cases dating back to the 1970's, but the two people she appointed to chair the inquiry were "both found to have conflicts of interest". On top of that, panel members were reported to have sent abusive emails to alleged survivors. The inquiry, which is still chair-less, is now on the verge of collapse.
"I think the home secretary is very much in favor of getting to the bottom of what's gone wrong—that's why she's helped initiate the overarching enquiry," says Simon Danczuk, Labour MP. "But I do also think there is a division in cabinet in terms of people wanting to get to the bottom of this. Theresa May is on the side that does. My interpretation is that the Prime Minister is less enthusiastic."
Murders aside, five separate pedophile rings which operated at the heart of Westminster are included in the inquiry, many of which involve "highly influential" figures.
"There is very little faith in Government in terms of delivering this. If Government are set on doing this then it can be achieved. But you can't help thinking that they are not intent on getting this right." Simon Danczuk told Radio 4's Today.
---
Sources:
Burrows, Tim. Vice. Dec 31, 2014. (http://www.vice.com/en_ca/read/a-look-back-at-the-pedophilia-scandals-that-swallowed-britain-whole-in-2014)
RT. Dec 23, 2014. (http://rt.com/uk/217051-child-abuse-whistleblowers-deaths/)
Twomey, John. Express. Dec 23, 2014. (http://www.express.co.uk/news/uk/548424/Police-urged-to-reinvestigate-murder-of-whistleblowers-in-VIP-paedophile-case)