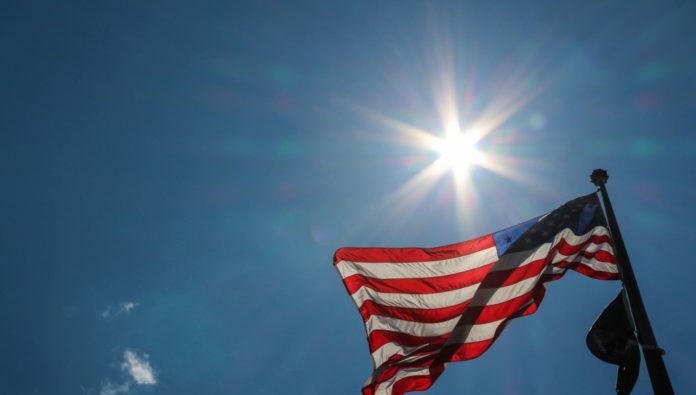 It's the age old "The Land of the Free" United States battle cry, except now it may have been lost to her Northern neighbors, Canada. The official title of 'Land of the Free' has now been stripped away with the latest Legatum Institute's 2015 Prosperity Index.
Canadian's are now experiencing the greatest personal freedom and social tolerance of all nations, ranking in at number 1, while the U.S. lagged behind in ninth place. More than that, the U.S. has also fallen to 33rd on the list in regards to a general feeling of safety and security. The countries following very close behind are the United Arab Emirates and Kuwait.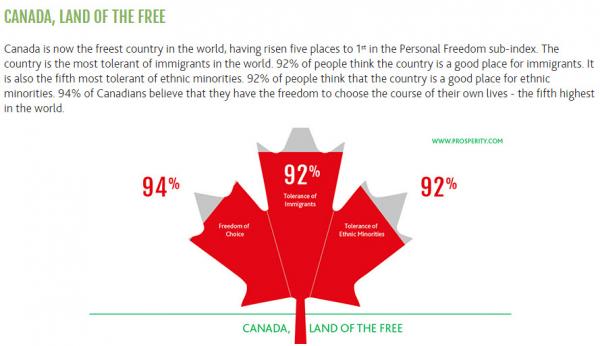 According to Foreign Policy's Siobhán O'Grady:
"Americans fear more for their safety each day than people living in Egypt, Bangladesh, and Sudan — countries that suffer from regular terrorist attacks, civil unrest, and war," she says. "Just what exactly Americans have to be so scared about isn't exactly clear [… ] And while 17 percent had property stolen in 2014, that was still below the global average of 17.5 percent."
If all of this weren't sufficient to prove the freedom in which Americans ostensibly bask remains little more than illusion, the U.S. stood alone among Western nations with high levels of State-sponsored violence — right in line with Saudi Arabia and the Ukraine. Legatum suggested recent uprisings in Ferguson and Baltimore were the reason for this startling comparison, though the general rise in police violence coupled with an astonishing lack of accountability shouldn't be ignored.
Canada's tolerance can be a lesson to her neighbor. In the Western world, the high levels of violence pertain specifically to the United States and place them in line with the Ukraine. The Index suggests this is relative to the latest riots including Baltimore and Ferguson, but they can't be ignored.
Canada's tolerance and world class freedom is now notated. The Land of the Free call cry is but an illusion to those where it originated.
---
This Article ("Land of the Free" now belongs to Canada) is a free and open source. You have permission to republish this article under a Creative Commons license with attribution to the author and AnonHQ.com.