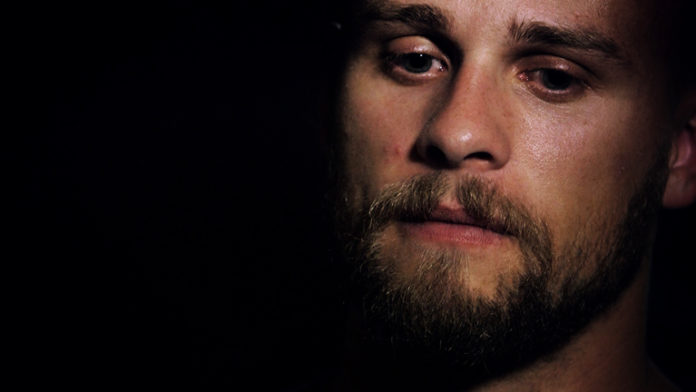 Four former U.S. Air Force drone operators-turned-whistleblowers have had their bank accounts and credit cards frozen in a bid to deter them into silence and the threats of legal action, said human rights attorney Jesselyn Radack. Radack's twitter feed has suggested this has occurred "despite the fact that none of them has been charged with a criminal offense – but this is a trivial formality in the increasingly Sovietesque American National Security State."
The drone operators from the U.S. Air Force have spoken publically, detailing accounts of corruption and indifference to civilian casualties in an open letter to President Obama, CIA Director John Brennan, and Defense Secretary Ashton Carter.
.@wikileaks My #drone #whistleblowers went public this wk & now their #CreditCards + #BankAccts are #frozen. Advice? pic.twitter.com/4wymwZgeZ9

— unR̶A̶D̶A̶C̶K̶ted (@JesselynRadack) November 22, 2015
"We are former Air Force service members," the letter begins. We joined the Air Force to protect American lives and to protect our Constitution. We came to the realization that the innocent civilians we were killing only fueled the feelings of hatred that ignited terrorism and groups like ISIS, while also serving as a fundamental recruiting tool similar to Guantanamo Bay. This administration and its predecessors have built a drone program that is one of the most devastating driving forces for terrorism and destabilization around the world."
Dismissing children as "fun-sized terrorists" and comparing them to "cutting the grass before it grows too long," is one of the many descriptions they have given in their accounts about the drone program.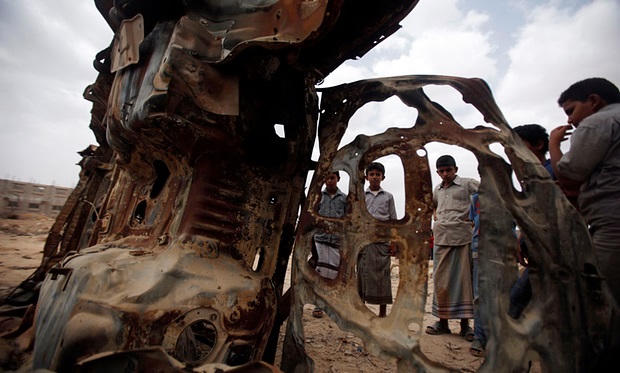 Michael Haas, one of the whistleblowers, has explained how targeted populations were dehumanized, a popular means of promoting the institutional culture of being detached. There was a much more detached outlook about who these people were we were monitoring," he says. "Shooting was something to be lauded and something we should strive for." But it came at a cost, with Haas claiming half-dozen members of his unit abusing drugs and using bath salts as a coping mechanism.
Brandon Bryant, another of the four whistleblowers also bears the burden of striking down harmless people, and as a result what he calls producing anti-American terrorism. "We kill four and create ten," Bryant told in a press conference. "If you kill someone's father, uncle or brother who had nothing to do with anything, their families are going to want revenge."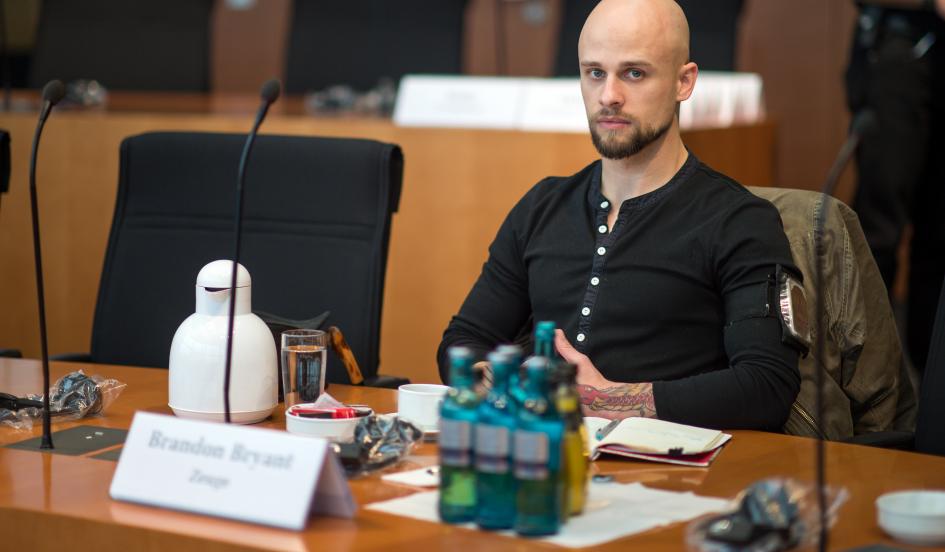 AP/Bernd von Jutrczenka
In a turn of events, Bryant's mother received a surprise visit at her home in Montana from two Air Force Office representatives. As Bryant prepared for his appearance about the drone program before a German parliamentary committee, to testify, his family was being intimidated. Claims were made that the Islamic State had his mother's details, and had her name placed on a "hit list." She promptly informed their attorney, Radack, ignoring the indirect threats.
According to Radack, a similar situation occurred with another parent of a whistleblower. "This is the US government wasting taxpayer dollars trying to silence, intimidate and shut up people. It's a very amateurish way to shut up a whistleblower … by intimidating and scaring their parents. This would be laughable if it weren't so frightening."
---
This Article (Drone Pilot Whistleblowers have Accounts Frozen, as they Expose Murder)is a free and open source. You have permission to republish this article under a Creative Commons license with attribution to the author and AnonHQ.com.