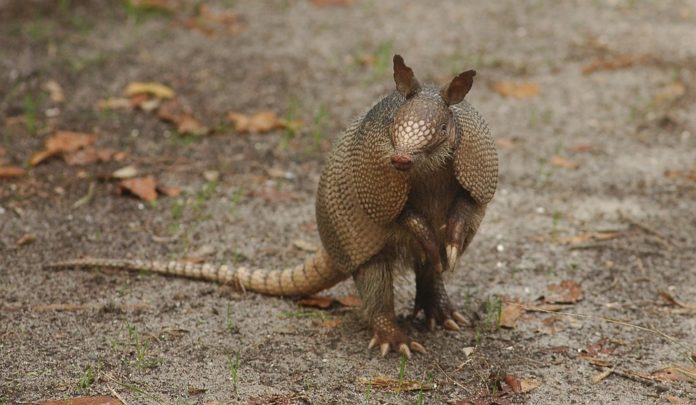 In 2015, the state witnessed an unusual spike in the number of leprosy cases reported. Each case involved a person who had been in direct contact with an armadillo. A drop in leprosy cases was noted in the first two months of 2017; however, the state of Florida has reported five additional leprosy cases since late February, according to sources.
"Keep your distance from armadillos," said Dr. William Schaffner, an infectious-disease specialist at the Vanderbilt University Medical Center in Nashville, Tennessee. "Don't play with them, don't eat them and don't keep them as pets."
Direct exposure to armadillos is believed to be driving the recent epidemic. The pathogen cannot survive in normal body temperatures. As a result, 95 percent of people are immune to leprosy. With a body temperature of 90F, armadillos are considered a perfect host and can spread this rare disease to humans.
While the infection was prevalent in the Middle ages, many doctors today are still unfamiliar with the symptoms, leading to many misdiagnosed cases. While many of the reported cases have originated in Florida, people all across the south have also contracted the infection.
Mel Riser from Austin, Texas, told the Daily Mail in November about his agonizing ordeal. He contracted the disease in 2015, after being scratched by an armadillo in Florida. Riser was diagnosed with leprosy after months of neurological tests with 15 different doctors.
Riser described his first symptom as numbness in his feet. As the infection developed, a spot appeared on his ankle, then his ankle started to turn white and the hair was falling out of his leg. At the time, physicians struggled to pinpoint the case of Riser's unusual symptoms. Riser then decided to visit a dermatologist, who instantly recognized the symptoms as leprosy.
After his diagnosis, Riser's condition began to deteriorate; he had to walk with a cane, got cataracts in his eyes, and experienced sores on his legs. Today, the infection is treated with a course of three kinds of antibiotics and two nerve-stimulating medications. In Riser's case, the course took a year to complete.
"The good news is it's curable," Mr Riser said. "I'm cured. No more red spots. I don't have a cane. The feelings come back in my feet and my hands."
Leprosy is an age-old and misunderstood disease that has caused much suffering through the centuries. In 1873, Dr. Armauer Hansen of Norway became the first person to look at the leprosy germ under a microscope and discovered that it was, in fact, a bacterial infection caused by bacteria Mycobacterium leprae and Mycobacterium lepromatosis. Before this revolutionary discovery, it was widely believed to be a hereditary disease; possibly a curse, and even thought to be a result of sin.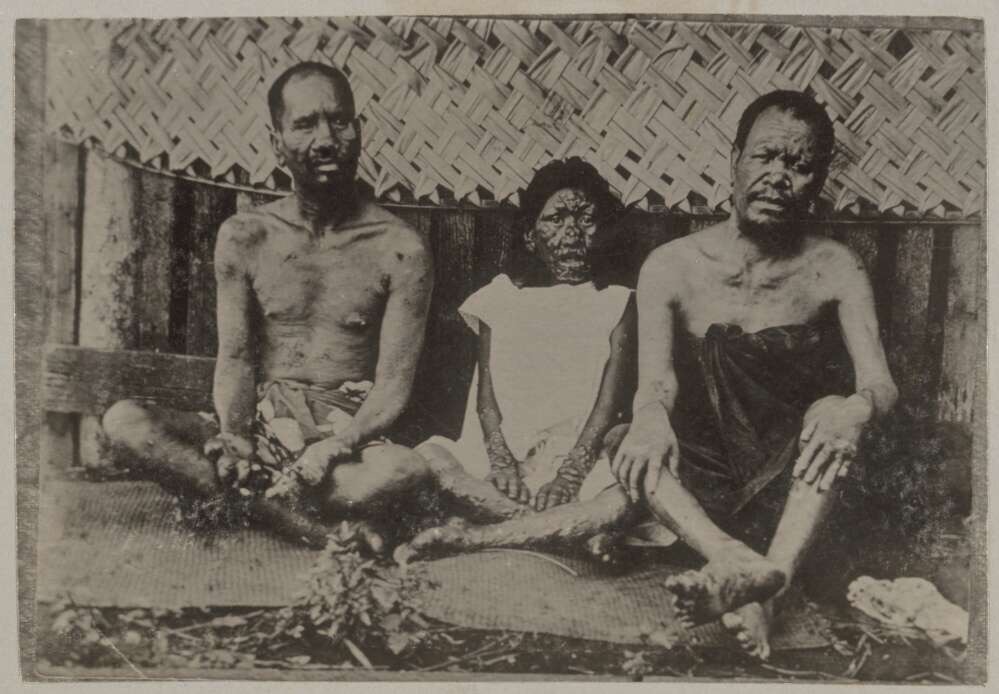 Between the 14th and 20th century, it was common practice to forcibly send sufferers into isolation at designated leper colonies. In 1921, a national leprosarium run by the U.S. Public Health Service was founded in Carville at the former Louisiana Leper Home. Thousands of people were sent to exile after having contracted the disease, which was believed to be highly contagious. The cure for leprosy was discovered in the 1970s, and became the recommended form of treatment by the World Health Organization in 1981. In the years following, colonies in the West were shut down and the legislation requiring patients to be quarantined in colonies was abolished in the US and Japan. Today, many leper colonies still remain around the world, however, particularly in India.
Despite our increased understanding of the bacteria, and the discovery of an effective treatment, many people misunderstand and fear the disease. If left untreated the infection can result in paralysis or death.  In 1995, between two and three million people were permanently disabled because of leprosy, the World Health Organization estimates.
The recent outbreak is believed to be a result of habitat destruction. "There is a clear reason why this is happening in Florida," said Dr. Sunil Joshi, president-elect of the Duval County Medical Society in Florida. "New homes are being developed, and we are tearing down armadillos' homes in the process. Now these creatures are coming out in the daytime, and the people who are getting exposed are those working outside."
---
This article (Leprosy Epidemic in Florida Linked to this Animal) is a free and open source. You have permission to republish this article under a Creative Commons license with attribution to the author and AnonHQ.com.
---
Supporting Anonymous' Independent & Investigative News is important to us. Please, follow us on Twitter: Follow @AnonymousNewsHQ