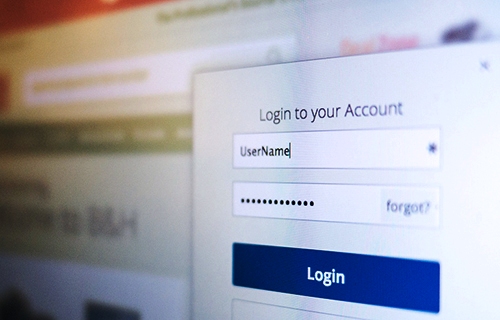 If your passwords are extremely easy to memorize, then it is only a matter of time when someone is going to guess them, and if you are one of those people who use the same password across many platforms, then a single hack can get your most important data compromised. Moreover, if the hacker obtained your email address then it's as simple as resetting the password in your primary account, and the rest is a domino effect.
There is more, too… if you have a password that is as simple as "123456789" or "password123", then, my friend, you are in for a lot of trouble. However, one solution to your problems is a password manager; they work like magic. They take your simple old passwords and evolve them into super-long, tough passwords near impossible to break. The best part is it eliminates the need to write them down or save them in your notepad – these programs do that for you.
Therefore, we have composed a list of password managers across all platforms. These particular ones offer free, premium services to help you avoid a password compromise.
Dashlane
This password manager has topped the list of many reviewing websites, and it comes with a very friendly user interface. To put it simply, Dashlane is extremely simple to use and uncomplicated. With its ability to strengthen up your password with two-way verification system, or simply toning up a single password you use across many websites, this is as simple as clicking on the 'action' and following the wizard.
In addition, the plus side of using this software is the fact that every time Dashlane gets an update, its impact on the memory use decreases with upgrading its security features.
Dashlane has many features, some of which include sending your encrypted passwords to a number of contacts in case your machine is compromised. It also features the synchronizing of your passwords across all devices that Dashlane is installed on, and you can also store your passwords on your machine, secured in an encrypted vault. The software also facilitates its users in securing and assisting them with online payments; it also allows you to track those payments – even if you are making the purchase as a guest user – on their website. Also, if a website that houses your credentials gets hacked, you can use Dashlane's one-stop interface to update your password, without the need to work your way up to the website and update it manually.  You can download it here.
Offer: Free & Premium Service.
KeePass
KeePass is a good, simple and a completely free password safe. This software is open-source and it does not store your data online. Rather, it keeps your passwords encrypted on your system. This piece of engineering uses AES encryption and Twofish symmetric key block cypher encryption systems. Plus, it was designed to be portable, allowing the user to pop it in their USB drives and use it on as many computers as they want. The software allows you to generate many keys – so you can give them to a number of users – and like many password managers on our list, you can generate a really strong password with its built-in feature.
Furthermore, KeePass was only designed for Windows, but because of its light and powerful design, developers sprung up with many versions of KeePass that can be downloaded to many platforms, including iOS, Android and Windows Phones. KeePass's true feature lies in its ability to work with your machines prompt windows and application, browsers. You can download it here.
Offer: Free.
1Password
1Password does not need an introduction to Apple users, as it is considered an extremely popular and very well designed. This password generator also offers an extremely powerful password generator, password and email storage system, encrypted sharing services and encrypted vault services, among others. It's simple and yet interactive user interface and one of a kind feature, Watch Tower, warns users of attacks on websites they are using. In addition, 1Password has an amazing feature that allows its user to save all information from login details, banking details, Wi-Fi passwords to simple text documents, which are all safe and encrypted. Like many password managers on our list, it also offers synchronization of all the information on your machine via cloud services such as iCloud, Google Drive, Dropbox, and even offers "one-on-one support" for its users to discuss problems with 1Password's workforce. Even though this software is not free, its Watch Tower service definitely grabbed our attention. You can download it here.
Offer: Premium Service.
RoboForm
Even though not many people have heard of RoboForm, despite many of its great, yet, underrated features it has to offer; like many of the password managers on this list, it is a great piece of software for managing your passwords. This password manager gives you a choice of storing your information on your local machine, on the cloud and even lets your information sync across all of your devices. It also lets you give administrative rights to a number of users you want to allow and work with. Moreover, its home built password creator lets its users generate hard-core random passwords, along with its feature of online form filling, which the user only has to fill in once and let RoboForm do its magic.
The company offers customer support and also a very simple and a familiar Window's user interface. What makes RoboForm unique is its built-in search engine for searching specific credentials of websites – so you can keep track of them and find specific details in time of need. In addition, like open-source KeePass, it is light enough to be uploaded on a pen drive and used on any similar platform-hosting machine. Sadly, RoboForm with its automatic password saving feature and encrypted technology is only free if you are going to open it less than ten times, which is highly unlikely, and its full program can be bought for a few dollars. Keep in mind, this offers an amazing service if compared to many password managers out there; they even have a limited time offer, giving a chunk of discount on their two and five year subscriptions. You can download it here.
Offer: Free (limited) & Premium Service.
LastPass
And now, saving the best for the last…
Last Pass is one of the best password managers there is and its free, offering premium features. Once you have installed LastPass and set up your password, it will automatically import all of your saved usernames and passwords from browsers such as Safari, Firefox and Chrome, among others. Once the information has been sucked up by LastPass, it will keep deleting all of that information from your system, in order to keep it secure.
It also offers a two-way verification system, along with many premium features such as monitoring your banking details, sorting multiple identities, as well as updating automatic form filling features to get you across those long forms in one go. The software also keeps your information backed up on their servers, giving you the ease of access to using LastPass services on various computers.
Like many password managers, it also has built-in powerful password generating technology for creating those tough passwords. In addition, if you go for their paid services, then you can use thief additional features such as added verification features, additional tech support and synchronising all of your devices. You can download it here.
Offer: Free & Premium Service.
Tell us your thoughts about these password managers and if you know any other good ones, please let us know in the comments below.
---
You want to support Anonymous Independent & Investigative News? Please, follow us on Twitter: Follow @AnonymousNewsHQ
---
This article (A List of Best Password Managers Offering Both Free and Premium Services) is a completely free and open source. You have permission to republish this article under a Creative Commons license with attribution to the author and AnonHQ.com.