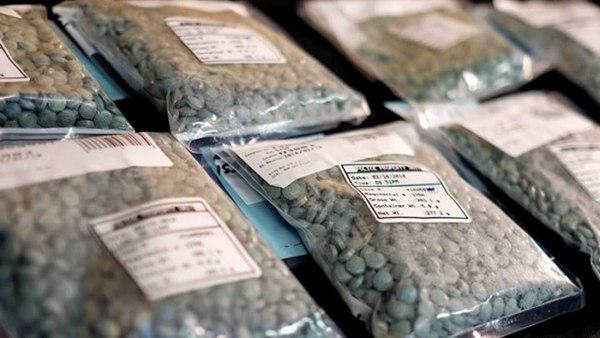 By Whitney Webb at trueactivist.com
Insys Therapeutics Inc. recently donated $500,000 to stop marijuana legalization in Arizona.
On November 8th this year, the people of Arizona will vote on Proposition 205 to decide whether to legalize marijuana. If legalized, marijuana will be regulated like alcohol for those 21 years and older. However, an Arizona-based drug company, Insys Therapeutics Inc, has donated $500,000 to "Arizonans for a Responsible Drug Policy," a group working to defeat the initiative. Officially, Insys issued a statement to the Phoenix New Times explaining its donation, saying that Proposition 205 "fails to protect the safety of Arizona's citizens, and particularly its children."
However, Insys' real motivation is likely more business-related than born out of a legitimate concern of citizen's safety. The company, Insys Therapeutics Inc, only has one product in the market, Fentanyl (brand names: Duragesic, Fentora) – an opiate stronger than heroin marketed as a painkiller for cancer patients. Fentanyl and other legal opiates, such as the infamous Oxycontin, cause numerous overdoses every year due to their strong ability to cause dependency. An estimated 46 people in the US die daily due to legal opiate overdose.
Fentanyl's role in the opiate overdose crisis has been called a public health emergency by Canadian and US government officials. In contrast, Medical marijuana, which is legal in Arizona, is often used for the same purpose, but without fentanyl's dangerous side effects, which include the development of life-threatening respiratory problems, hallucinations, and mental impairment. Furthermore, it is also practically impossible to overdose on marijuana. Therefore, Insys' true motivation likely lies in eliminating its natural, less toxic, and non-addictive competitor, which cannot be patented for maximum profit.
Insys' past actions further suggest that they are solely profit-motivated as they are currently under investigation in four states for dishonest marketing of fentanyl that allegedly resulted in the deaths of patients. In Illinois, a former Insys sales rep admitted to paying kickbacks to doctors so they would prescribe fentanyl to patients who didn't need it, such as patients with back pain. The attorney general of Illinois is seeking to have fentanyl barred from being sold in the entire state of Illinois. However, legal troubles have done little to hurt Insys' sales figures, who made $330.8 million dollars from the sale of fentanyl, up from $95.8 million just three years ago. However, potentially more concerning is Insys' attempts to market and sell a synthetic version of marijuana named Syndros, which is currently waiting for FDA approval. The synthetic cannabinoid is expected to be extremely profitable if it is approved. If weed is so dangerous, then why is Insys trying to make a synthetic version?
The real issue here is that marijuana is a naturally occurring plant that anyone can theoretically grow and that can't be patented. This is the real reason why medical marijuana is still illegal in most of the country. If something can't be patented, then it just isn't profitable for corporations. The issue over patents has also been the motivation at the heart of attacks on natural and plant-based medicines for decades, not just medical marijuana. Natural medicines and medicinal plants are inexpensive and widely available, but without a patent, their sale could not generate the millions of dollars Pharmaceutical companies need to make to appease their shareholders. Insys' actions are just another example that Big Pharma could care less about your health and is only interested in one thing: their bottom line.
What are your thoughts on this news? Please share, like, and comment on this article!
---
This article (Maker Of Opiate Painkiller Stronger Than Heroin Is Working To Defeat Marijuana Legalization) is free and open source. You have permission to republish this article under a Creative Commons license with attribution to the author and TrueActivist.com