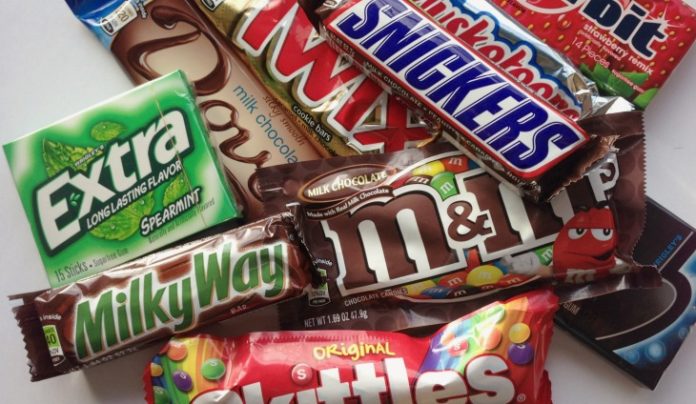 By Amanda Froelich at trueactivist.com
Candies may not be the healthiest treat, but with fewer additives in the mix, they'll at least be better than competitors' offerings.
Are you aware that artificial dyes are one of the most widely used – and dangerous – additives in food? From Red #40 to Yellow #5, the fake colors are linked to a number of concerns, such as increased risk for cancer, migraines, behavioral disorders, and hyperactivity. At least, such is fact according to reputable holistic health activist Dr. Mercola.
Though it is true no official evidence concludes these suspicions, there are plenty of person anecdotes confirming that behavior and health improve once refined sugar and additives are eliminated from the diet.
For this reason, activists have become increasingly vocal in recent years, petitioning mainstream brands to nix the toxic additives from their foods so consumers can continue to enjoy their offerings.
At least one company has listened – and is responding – to that demand.
In early February, representatives from Mars Inc. announced that the company will be removing dyes from all of their 'human foods', which includes chocolates, gums, and confections.
The company does not accept the claim that artificial colors pose risks to human health, but is removing the additives anyway to please consumers.
Said the company:
"Artificial colors pose no known risks to human health or safety, but consumers today are calling on food manufacturers to use more natural ingredients in their products." 

For this reason, the company intends to work with suppliers "to find alternatives that not only meet its strict quality and safety standards, but also maintain the vibrant, fun colors consumers have come to expect from the company's beloved brands."
"We're in the business of satisfying and delighting the people who love our products," said the company's President and CEO, Grant Reid. The move, according to him, is a "massive undertaking, and one that will take time and hard work to accomplish." 
Candies might not be the healthiest foods to consume, but Mars Inc.'s varieties will, at least, pose fewer health risks to the individuals who consume them.
What are your thoughts on this news? Please comment below and share this article!
---
This article (Mars Inc. To Remove ALL Artificial Colors From Its Human Products, Including M&Ms) is free and open source. You have permission to republish this article under a Creative Commons license with attribution to the author and TrueActivist.com