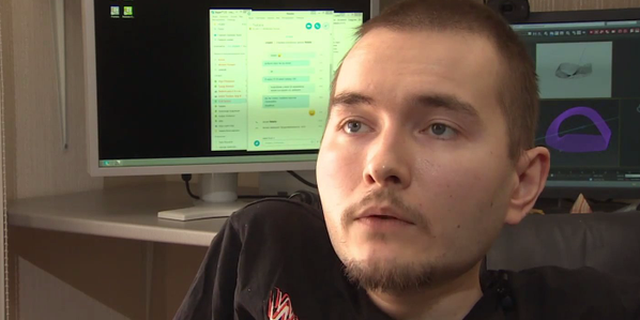 Valeri Spiridonov, 30, a computer scientist from Russia who suffers from a rare genetic muscle-wasting disease, is set to become the first person to undergo a head transplant in 2016. The new body for Valeri would come from a 'healthy' brain-dead donor. The cost of the 36-hour operation, which could only be performed in one of the world's most advanced operating theaters, needing a team of 150 doctors and nurses, has been estimated at £7.5million.
Italian surgeon Dr Sergio Canavero, who claims he can cut off his head and attach it to a healthy body, has named the procedure HEAVEN, an acronym for head anastomosis venture. In this procedure, both donor and patient would have their head severed from their spinal cord using an ultra-sharp blade. The patient's head would then be placed onto the donor's body and attached using what Canavero calls his 'magic ingredient' – a glue-like substance called polyethylene glycol – to fuse the two ends of the spinal cord together. The muscles and blood supply would be stitched up, before the patient is put into a coma for four weeks to stop them from moving while the head and body heal together.
Valeri has compared the controversial procedure to the space race of the post-war years. "In the end it is like with astronauts. Before the first man we sent into space, 300 different scenarios of something going wrong were thought through but when he actually did it, it was the 301st scenario that happened," he told The Daily Mail.
"Am I afraid? Yes, of course I am. But it is not just very scary, but also very interesting. But you have to understand that I don't really have many choices. If I don't try this chance my fate will be very sad. With every year my state is getting worse," he added.
Critics say Dr Canavero's plans are 'pure fantasy'. Canavero has been compared to the fictional gothic-horror character Dr Frankenstein. Arthur Caplan, the director of medical ethics at New York University's Langone Medical Centre, has described Dr Canavero as 'nuts'.
---
You want to support Anonymous Independent & Investigative News? Please, follow us on Twitter: Follow @AnonymousNewsHQ
---