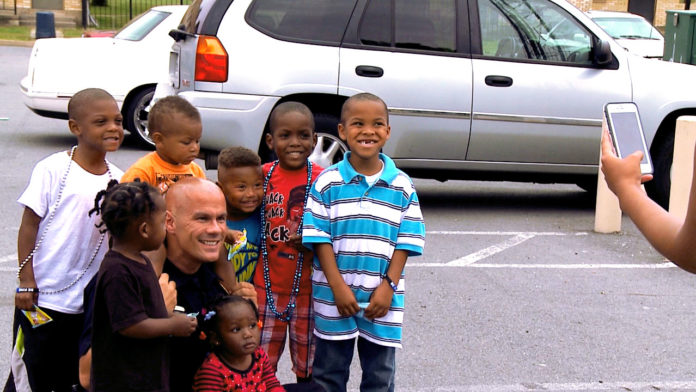 If a picture is worth a thousand words, then this picture explains the 12-word headline perfectly:
@KATV_Weather Winter Fun! pic.twitter.com/Vz27H2EK1l

— Tommy Norman (@OfficerNorman) February 23, 2015
The cop in the picture is Tommy Norman, a North Little Rock police officer with an unconventional approach to law enforcement – he connects with his community through dancing, playing, and spending time and clicking selfies with people to know them and their stories. Norman is white, but many of the individuals in his most touching photos are not.
While his Twitter bio reads – 110% committed to Making A Difference in my corner of the world #InspireDaily, his Instagram profile states – Tommy Norman 110% committed to Making A Difference! Inspiring the world!
And he walks the talk.
"I want to inspire people, not just other police officers, but people in the community. It's a partnership between the police and the community. We have to work together to make our community a safer place, a more peaceful place to live," says Norman, who's been on the force for 17 years.
In 2011, Norman, referred to as "Officer Friendly" by fellow officers, received national recognition for his commitment, winning the top prize in a contest sponsored by the now-defunct show America's Most Wanted.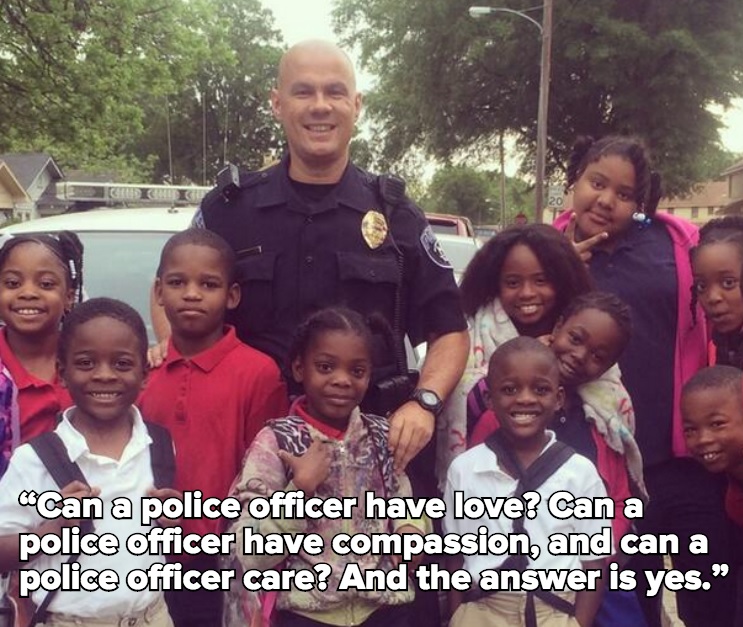 Local children know him from the yearly back-to-school event where he distributes backpacks and sneakers and as the lead officer for the Star Student Program at local schools. During the holidays, Norman coordinates community-service programs, including "Shop with a Cop" and "Season of Giving".
When Norman is not patrolling, you can usually find him involved in volunteer work, as he raises money for the Special Olympics by participating in the Law Enforcement Torch Run or with Krispy Krème's "Cops on Top" fundraiser.
Recently, Norman gained national attention when rapper Michael "Killer Mike" Render told CNN that others need to follow Norman's lead.
"This man is out in his patrol car every single day. He is taking pictures with other people's families that are black, with white kids in the community, he's in the community and North Little Rock is no square dance — it's no easy place to police," he said.
Videos and images of him interacting with community members have gone viral. Take a look at some of them to know why:
---
This Article (Meet The 'White Police Officer' Making A Difference In 'Black Americans' Lives) is free and open source. You have permission to republish this article under a Creative Commons license with attribution to the author and AnonHQ.com.