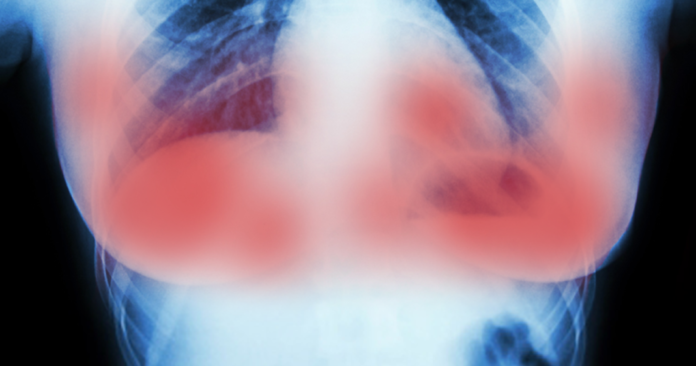 A team of doctors from Manchester University, Edinburgh University, and The Institute of Cancer Research in London have developed a new two-pronged treatment for a particularly aggressive form of breast cancer that makes tumors disappear in just 11 days. On top of the medical breakthrough, it spares thousands of women across the world from the bone-chillingly painful chemotherapy.
Cancer surgeon Dr. Nigel Bundred, who is professor of surgical oncology at the University of Manchester and the University Hospital of South Manchester NHS Foundation Trust, described the unexpected results from the UK EPHOS-B multi-centre clinical trial as 'staggering,' at the 10th European Breast Cancer Conference (EBCC-10) in Amsterdam.
Although Dr. Nigel cautioned that they would need to carry out further trials to confirm the results, he could barely contain himself over the treatment's ground-breaking potential.
"For solid tumors to disappear in 11 days is unheard of. These are mind-boggling results. We are pretty certain that we are not only getting tumor disappearance – we are getting an immune response as well. These results are so staggering that I suspect we will have to run another trial to prove that they are generalisable."
257 women, who had been diagnosed with the HER2 positive breast cancer (HER2 positive breast cancers tend to divide and grow more quickly than HER2 negative breast cancers) with tumors between 1 and 3 cm in size, were recruited between November 2010 and September 2015. Out of these 257 women, 66 were treated with a combination of the targeted drugs Lapatinib (sold under the brand name Tyverb) and Trastuzumab (sold under the brand name Herceptin) straight after diagnosis but before surgery and chemotherapy, across 23 UK hospitals.
The results were dramatic, to say the least: 87% of women with HER2 positive breast cancers responded to the treatment, with tests showing that the cancer had stopped producing more cells. Out of these 87%, 11% of the tumors were completely destroyed; the tumors in a further 17% shrunk to less than 5mm in diameter. Dr. Nigel remarked:
"This has ground-breaking potential because it allows us to identify a group of patients who, within 11 days, have had their tumors disappear with anti-HER2 therapy alone and who potentially may not require subsequent chemotherapy. This offers the opportunity to tailor treatment for each individual woman."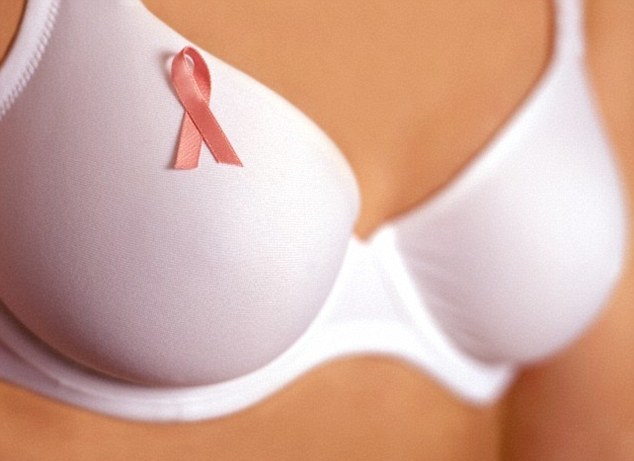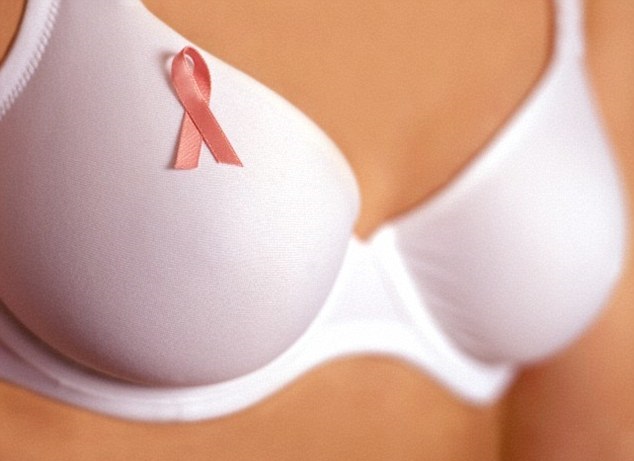 Professor Judith Bliss, director of the Cancer Research UK funded Clinical Trials and Statistics Unit (ICR-CTSU), told reporters at EBCC-10:
"These results show that we can get an early indication of pathological response within 11 days, in the absence of chemotherapy, in these patients on combination treatment. Most previous trials have only looked at the pathological response after several months of treatment. Clearly these results need further confirmation, but I suspect the excitement from seeing the speed of disappearance of the tumors will mean that several trials will attempt to confirm these results."
Herceptin is used after surgery, alongside chemotherapy, to stop HER2 positive breast cancer from returning. Tyverb is used when the HER2 positive breast cancer spreads to other parts of the body. While Herceptin targets the surface of cancer cells, Tyverb penetrates the cancer cells and attacks from within. By giving the combination right after diagnosis, the doctors found they could eradicate HER2 positive breast cancer at the very beginning. Women may still have to undergo surgery, to make sure no cancer cells are left, but they may not have to undergo chemotherapy afterwards.
Samia al Qadhi, chief executive at UK-based charity Breast Cancer Care, noted:
"The astonishing findings in this study show that combining these two drugs has the potential to shrink HER2 positive breast cancer in just 11 days. For some HER2 positive breast cancer patients the effect of this drug combination will be amazing, and mean they can avoid chemotherapy and its grueling side effects completely. For others, their tumors may not shrink, but doctors will know either way very quickly, giving them the ability to rapidly decide on further treatment. Although an early study, this has game changing potential."
In 2016, an estimated 246,660 new cases of invasive breast cancer are expected to be diagnosed in the United States alone, along with 61,000 new cases of non-invasive breast cancer; shockingly, about 40,450 American women are expected to die in 2016 from breast cancer. In the United Kingdom, 15% to 25% of women diagnosed with breast cancer have HER2, a total of 5,300 to 8,000 women a year.
Professor Arnie Purushotham, senior clinical adviser at Cancer Research UK, observed:
"These results are very promising if they stand up in the long run and could be the starting step of finding a new way to treat HER2 positive breast cancers. This could mean some women can avoid chemotherapy after their surgery – sparing them the side-effects and giving them a better quality of life."
---
This article (Mindboggling: UK Doctors Destroy Breast Cancer Tumors in Just 11 Days — WITHOUT Chemotherapy) is a free and open source. You have permission to republish this article under a Creative Commons license with attribution to the author and AnonHQ.com.
---
Supporting Anonymous' Independent & Investigative News is important to us. Please, follow us on Twitter: Follow @AnonymousNewsHQ