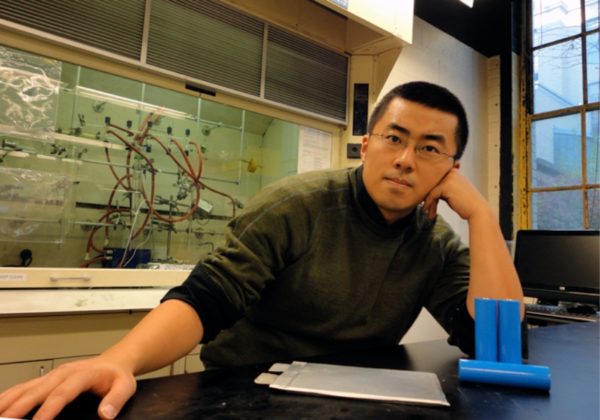 A researcher from one of the world's best engineering schools, Massachusetts Institute of Technology (MIT) in the United States has invented a new lithium-ion battery that is two times more powerful than the current existing ones.
The inventor, Qichao Hu is a former student of MIT and is the founder of a start-up called SolidEnergy Systems. MIT News reports that the newly invented battery essentially swaps out a common battery anode material – graphite – for very thin, high-energy lithium-metal foil, which can hold more ions, providing more energy capacity for users.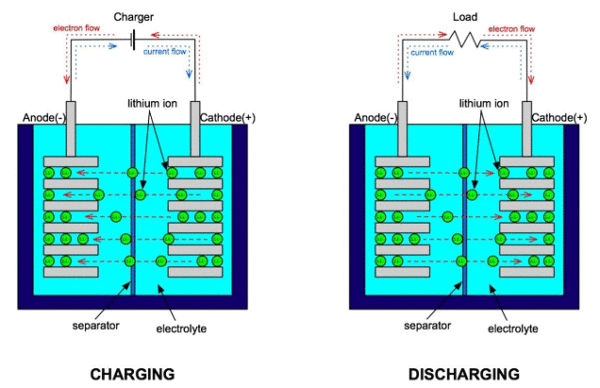 Apart from the powerful strength of the battery, it is also said to be smaller in size, with low risk of exploding or catching fire. The lithium-ion battery is a member of a family of rechargeable battery types, in which lithium ions move from the negative electrode to the positive electrode during discharge, and back when charging. The lithium-ion battery is common in many home and portable appliances. If overheated or overcharged, it can explode and catch fire, causing damage to properties or even injury to people. Researchers have worked to correct this safety defect, as well as improving the capacity.
Mr Hu seems to be the researcher to have won the race, improving the safety and strength of the battery, first. SoftPedia reported Hu as preparing to commercially launch his battery by early 2017.
It is said Hu discovered and prototyped his new battery model while still a student at MIT. In 2012, Hu won a $100,000 in MIT's Entrepreneurship Competition Accelerator Contest. He reportedly invested part of the money into his company and his research, which has now paid off. In October 2015, SolidEnergy reportedly demonstrated the first-ever working prototype of a rechargeable lithium metal smartphone battery with double energy density. After this demonstration, investors invested over $12 million in SolidEnergy Systems.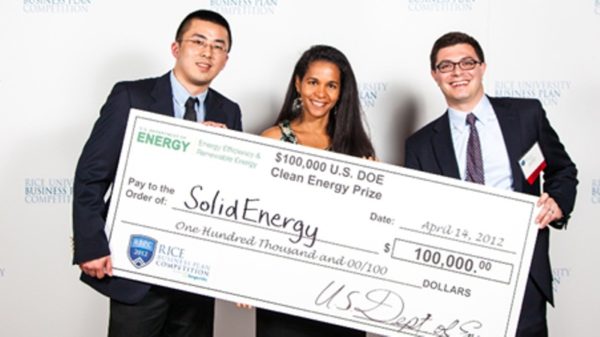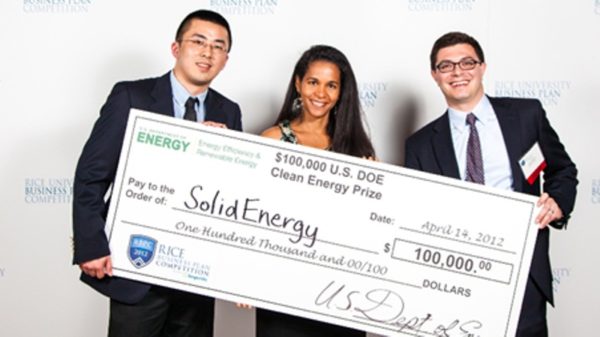 According to how Hu managed to invent the new battery, he had attempted many failed experiments aimed at improving the capacity of the battery.
First, Hu used an ultrathin lithium metal foil for the anode, which is about one-fifth the thickness of a traditional lithium metal anode, and several times thinner and lighter than traditional graphite, carbon, or silicon anodes. This reduced the battery size by half.  However, there was a major setback: The battery only worked at 80 degrees Celsius or higher. Hu wanted the battery to work at a normal room temperature, around 20 degrees Celsius.
To make this possible, Hu developed a solid and liquid hybrid electrolyte solution. He coated the lithium metal foil with a thin solid electrolyte that doesn't need to be heated to function. He also created a novel quasi-ionic liquid electrolyte that isn't flammable, and has additional chemical modifications to the separator and cell design to stop it from negatively reacting with the lithium metal.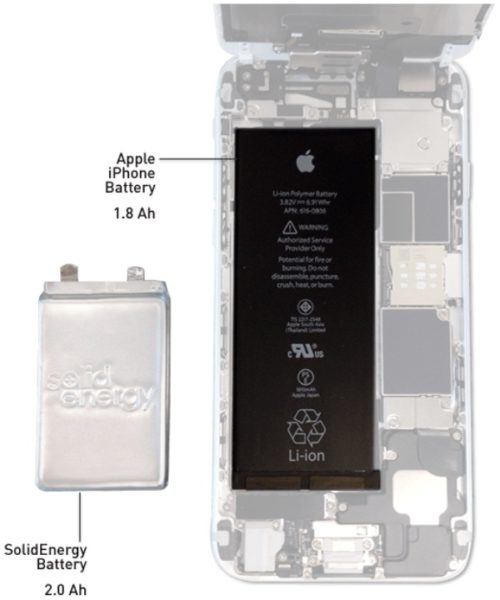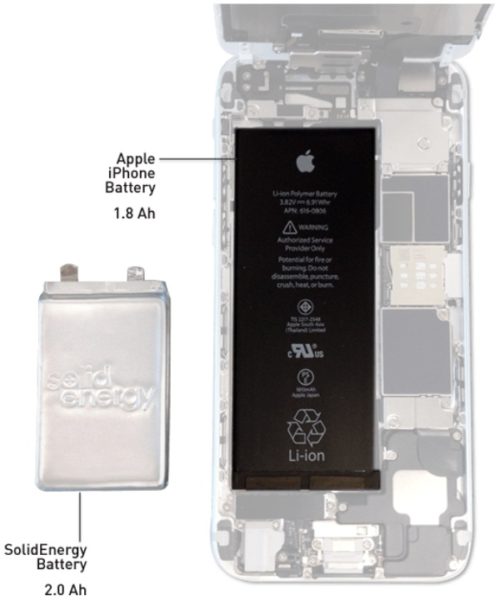 According to MIT News, the Hu's end result was a battery with energy-capacity perks of lithium metal batteries, with the safety and longevity features of lithium ion batteries that can operate at room temperature.
"Combining the solid coating and new high-efficiency ionic liquid materials was the basis for SolidEnergy on the technology side," Hu said.
Mr Hu also revealed that "with two-times the energy density, we can make a battery half the size, but that still lasts the same amount of time, as a lithium ion battery. Or we can make a battery the same size as a lithium ion battery, but now it will last twice as long."
For now, the new battery will first be integrated with drones, but future models will eventually reach smartphones and other portable devices.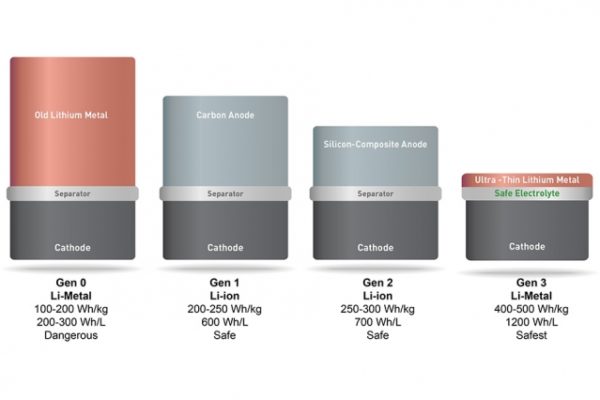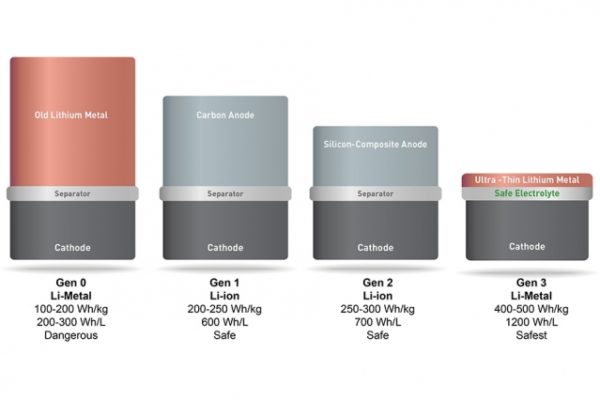 Experts say what makes the new invention of Hu's special, is the fact that the battery doesn't need special equipment or environment for manufacturing in mass numbers. SolidEnergy Systems is said to have already acquired a facility where the battery will be manufactured in mass.
Many predict that Hu's new battery will replace the current Lithium-ion models. If Hu starts to manufacture and mass market the battery, it could reach potential for most electronic manufacturers.
---
You want to support Anonymous Independent & Investigative News? Please, follow us on Twitter: Follow @AnonymousNewsHQ
---
This article (MIT Researcher Invents New Lithium-Ion Battery, Doubles Existing Lithium-Ion Battery Capacity) is a free and open source. You have permission to republish this article under a Creative Commons license with attribution to the author and AnonHQ.com.