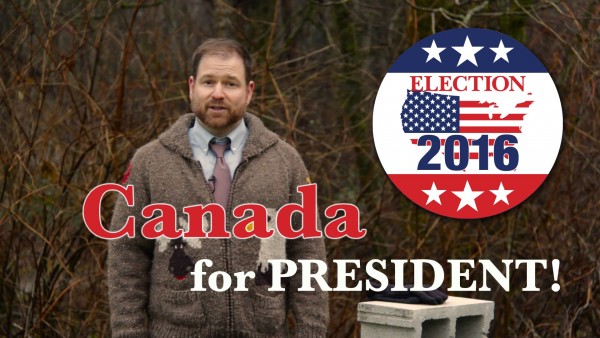 A new video released by Entrehub.org has touched on the impending presidential elections in the United States of America.
Entrehub is a publication that specializes in news for entrepreneurs, small businesses & start-ups. The video is hilarious, but at the same time seems to be mocking the current political system in the US. The video is titled Canada Announces 2016 Presidential Candidacy.
Analyzing the video, Usuncut said the video is vivid proof that the US—which prides itself as a leader and defender of democracy—is becoming so blinded by that pride, that it is failing to realize how quickly it is becoming a laughingstock to the rest of the world.
In the video, Canada's character gives a quick salutation. Canada then proceeds to introduce itself as an unassuming, friendly man in a brown, button-down sweater, featuring a knit moose and eagle. Underlining that Canadians are not incapable of hard work, Canada is shown moving a cinder block, then quickly goes on to inform America that it will be running for president in 2016.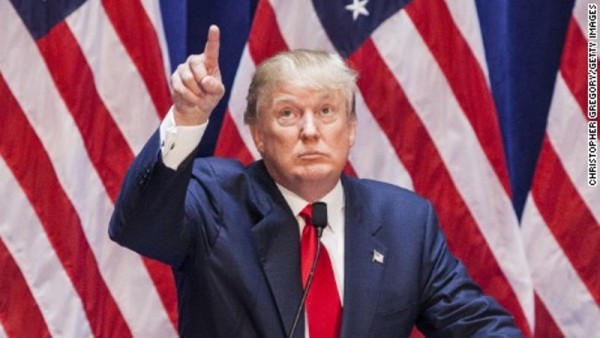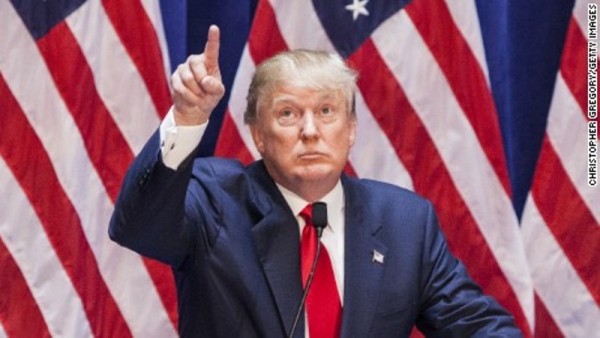 "As your whitest neighbor, we realize you don't think about us very much. But that's okay. Sometimes being on your radar isn't such a good thing," Canada says in the video.
Canada goes further to say, "But we've been thinking about you, and I think I speak for all Canadians when I say, 'What the f*ck?'"
Just after this, Canada then starts to mock the US by listing a series of examples that illustrate how the US is going insane, and how all aspects of its political system are falling apart.
"Your country is on fire and your leaders are whittling sticks for their marshmallows. Right now Congress is debating that guns have the right to marry other guns. And what is this?" Canada asks, looking at a picture of Donald Trump, asking again, "What is it? Did America lose a bet?"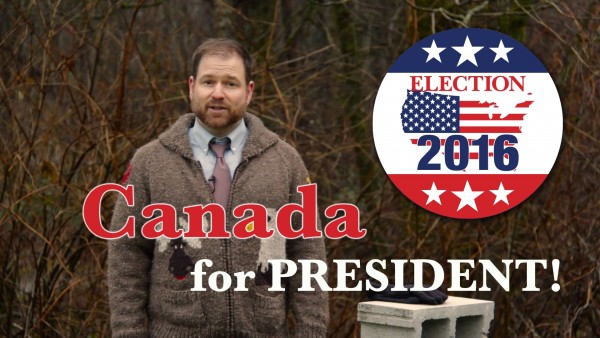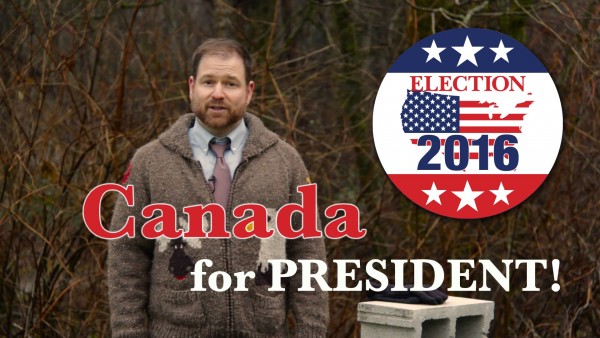 Without any answers from the US, Canada poses another question. Canada asks, "And who suffers from this nonsense?" "You do," Canada answers the question quickly.
Taking a further stab at the likes of Donald Trump, Canada then says, "So while we appreciate the flood of American refugees fleeing our direction, we've decided maybe it's our turn to come to your house. So we are once again declaring our candidacy for president of the United States of America. Not me, not prime minister centerfold, but all of us—34 million of the politest people you will ever meet."
The video has gone viral on many social media platforms. Those who have watched it, have expressed different opinions on whether the video really reflects the political situation in the US.
Canada is indeed running for president of the US. Canada is throwing its maple leaf in the race, but before laughing too much, carefully study Canada's pitch and see if it does not sound much more promising than what you have been hearing from some of the personalities campaigning to run for the office of the president of the United States.
---
You want to support Anonymous Independent & Investigative News? Please, follow us on Twitter: Follow @AnonymousNewsHQ
---
This Article (Mocking Or Hilarious? Canada Bids For The Presidency Of The United States Of America [Video]) is free and open source. You have permission to republish this article under a Creative Commons license with attribution to the author and AnonHQ.com