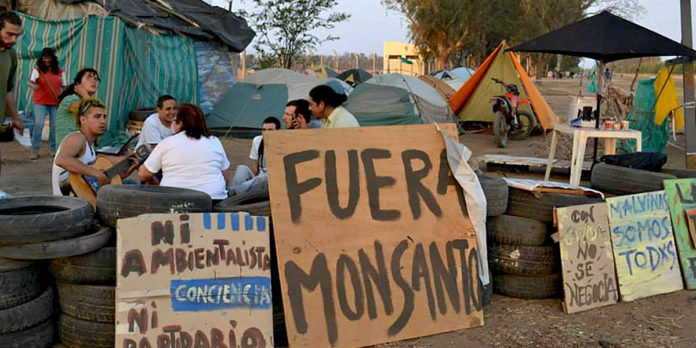 Monsanto recently announced its plans to tear down the controversial multi-million dollar GMO seed plant it was constructing in Malvinas, Argentina.
A Monsanto spokesperson reportedly cited economic reasons for the decision, saying, "The plant was designed to treat 3.5 million hectares of maize, however last year only 2.5 million hectares were sown."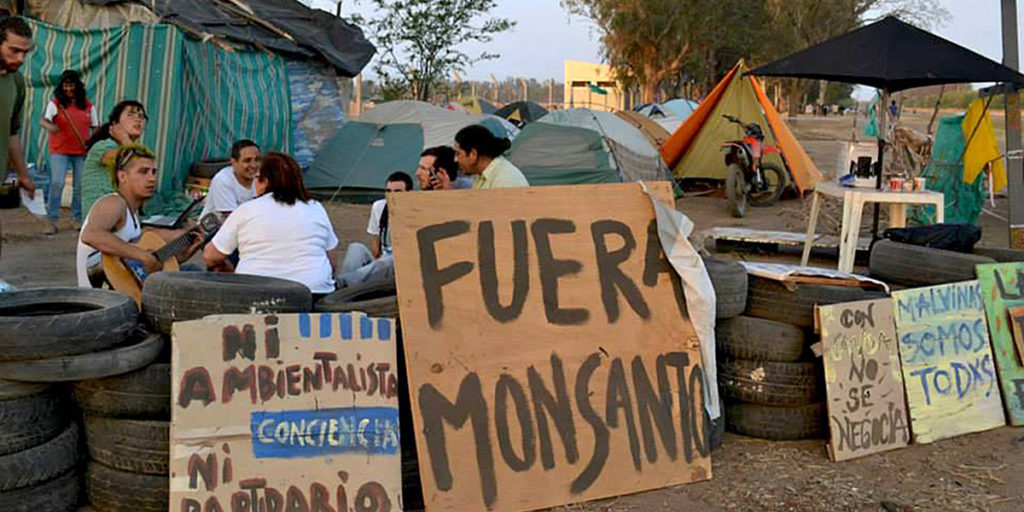 However, a group of Malvinas locals has been protesting the seed plant's construction for the past three years, and while the Monsanto spokesperson admitted the blockade had played a part in the company's decision, perhaps the protestors can claim a pivotal role in Monsanto's retreat. At the very least, those shouting "Fuera Monsanto" (Monsanto, get out) got their wish.
Monsanto announced its intention to build the seed plant in 2012 and when they sought approval to build from the Malvinas City Council, the public's response was to stage protest marches in Buenos Aires and write letters to the Malvinas Council. By September 2013 protestors had set up camp in front of the plant's five entrances and in January 2014 and injunction officially stopped construction.
Monsanto has a strong foothold in Argentina, being present in the country for more than 50 years, and Malvinas may have won its battle, but Monsanto appears to be winning the war.
A draft seed bill submitted by the Argentine Ministry of Agroindustry would require soy farmers to pay royalties to Monsanto for the first three seasons of using Monsanto's Intacta RR2 PRO gene technology, meaning they would have to pay Monsanto royalties for seed produced on their own farms.
Understandably, Argentinian soy farmers are concerned that if this seed bill is passed, it will be to their detriment, and the tension between Monsanto and the Argentinian public is far from over.
---
This article (Monsanto to Dismantle Seed Plant in Small Town in Argentina) is a free and open source. You have permission to republish this article under a Creative Commons license with attribution to the author Bullseye and AnonHQ.